QPR: Fans react to news Nahki Wells wants Hoops stay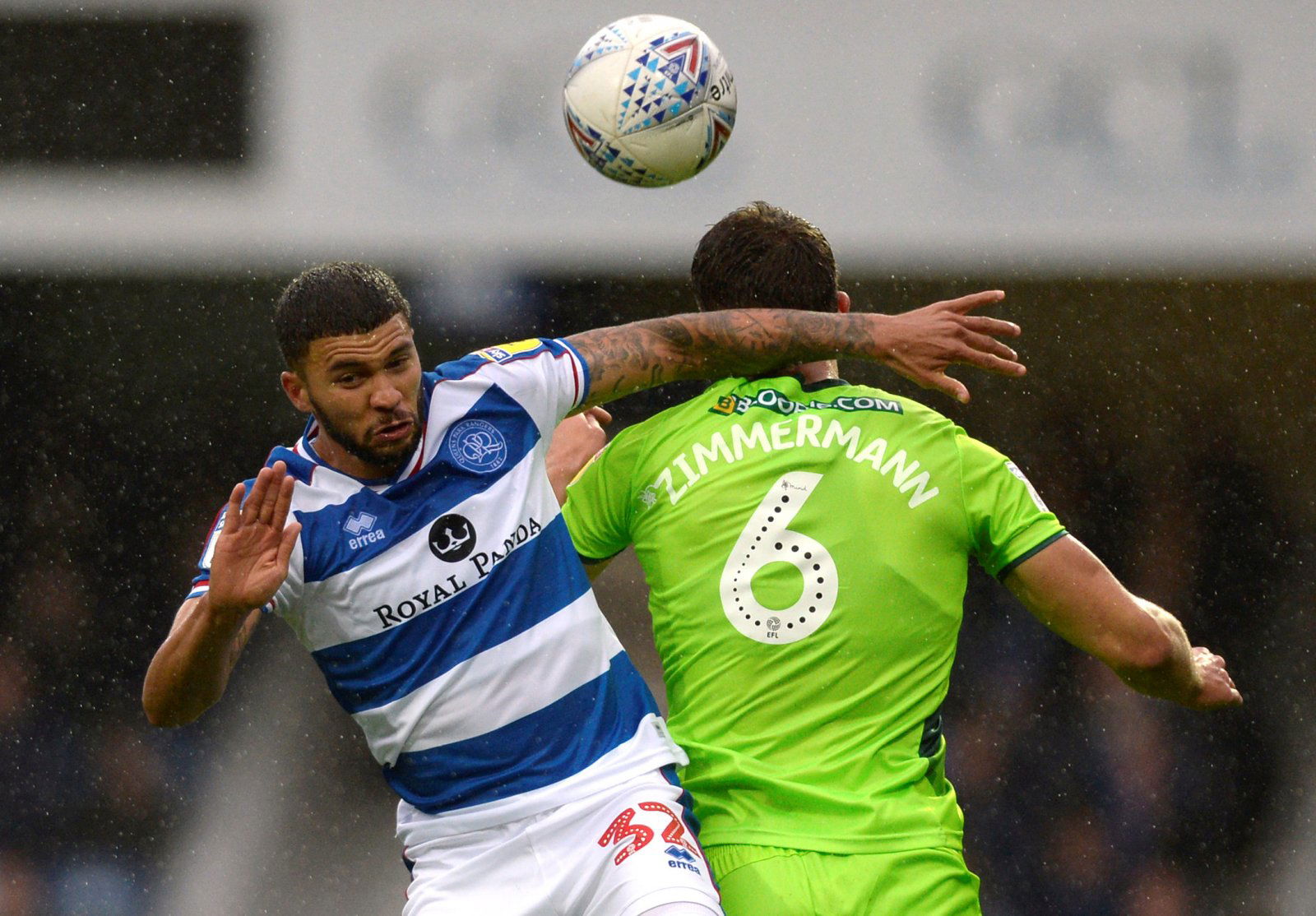 QPR fans are bound to be looking forward to the end of the transfer window as a number of rumours around some of their star players continue to do the rounds.
The R's have had a typically inconsistent season this year but since the start of January they have impressed with some high-scoring performances.
Most impressive, though, was their 1-0 win over Leeds United as they underlined the ability that they have got in their side and the fact that they remain one of several play-off contenders this season.
That could well depend on the next week or so in the market, though, as they bid to keep a hold of their key players.
Nakhi Wells is one man that fans will likely want to stay put and it seems as though he is eager to stay in west London, too:
3/3 Wells has indicated he wants to remain at QPR. Club hierarchy are working hard to ensure he remains on loan until the end of the season and are also exploring permanent deal. Latter is tricky due to how much he's worth in current market #QPR

— Sean Gallagher (@Sean_Gallagher9) January 21, 2020
An intriguing update for R's fans, so let's see how they have processed that news on social media:
Wells a good fit for QPR, QPR a good fit for Wells. He seems a smart enough bloke to know that's probably the most important thing for him at this stage of his career. If someone wants to write him a blank cheque then…c'est la vie!

— Matt Winton (@Mattwinton1) January 21, 2020
If we can keep him until the end of the season..that would be a big plus .

— QPR Gaz (@gaz_qpr) January 21, 2020
Surely a 30 year old with 6 months left on his contract who wants to stay at the club currently can't be super high value in this market, right?

— Josh Fenwick (@JoshFenwick23) January 21, 2020
Age works against his value if common sense applied…

— little david (@littled68631547) January 21, 2020
I prefer huggers to wells

— Evers (@londondandy1) January 21, 2020
Just a shame that we wasted so much money in the seasons following relegation – e.g. Conor Washington, £2.5m. It's pretty appalling that we don't have a decent centre forward who isn't on loan. I thought the club was allegedly being run properly these days.

— @Henry_L_Palmetto (@HenryLPalmetto) January 21, 2020
Burnley asking QPR for £5m. Which they aren't going to pay.

Will they get that off another club? I don't think so either.

But they aren't going to let him leave on a free, would be madness that. Bristol City likely to make decent offer, but Nahki could turn them down.

— Sean Gallagher (@Sean_Gallagher9) January 21, 2020