Sheffield United: Blades fans wax lyrical over Billy Sharp's son's Gazza tribute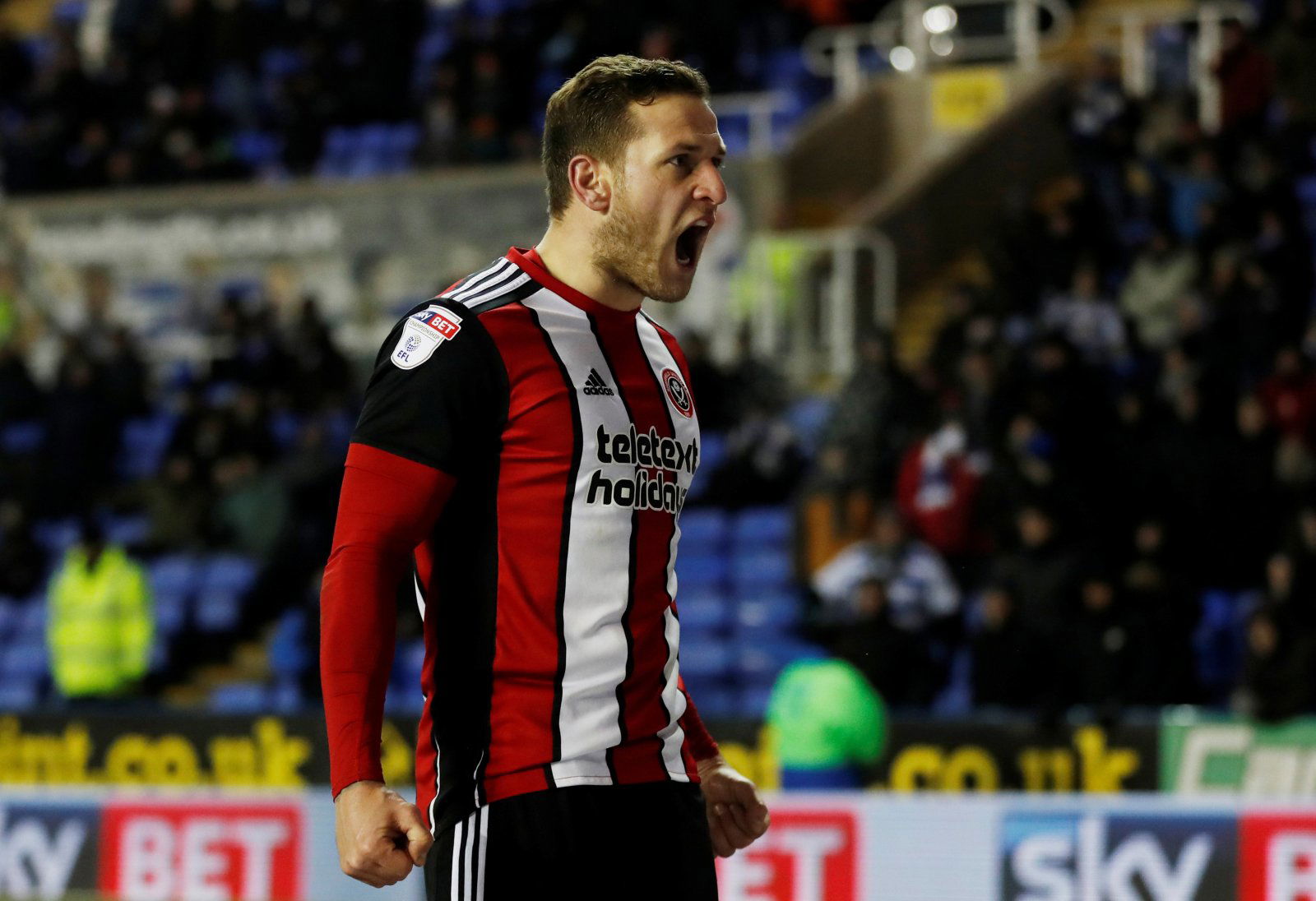 Many Sheffield United supporters have been raving about Billy Sharp's son after the striker posted footage of the boy recreating Paul Gascoigne's memorable free kick for Tottenham in the FA Cup semi-final in 1991. 
Steaming in from a long run up, Gascoigne thumped the ball towards the top corner, and Arsenal goalkeeper David Seaman was powerless to prevent the ferocious strike from crashing into the back of the net, despite getting some fingertips to it (Daily Mail).
Football fans all around the world have been trying to find ways to entertain themselves amid the ongoing pandemic. Sharp's offspring has been practising his dead ball drills in the back garden, complete with training mannequins and target hoops.
https://twitter.com/billysharp10/status/1249725783209369606
After returning to Bramall Lane in the summer of 2015 for only £635k, Sharp helped Chris Wilder's side achieve promotion from the Championship, bagging 23 goals in 40 games for United last season. The 34-year-old has scored 3 goals in 18 appearances in the Premier League for the Blades this campaign (WhoScored).
It is fair to say Sharp's child still has quite some way to go before he can fill his father's boots, but scouts should definitely keep a close eye on him in the future.
Predictably, loads of United fans replied to the fan favourite's tweet, with several urging the board to sign the youngster up. One supporter remarked he is the "real deal", whilst others labelled the clip as "superb" and "quality."
Take a look at some of the glowing reactions down below…
Get him signed @SheffieldUnited

— Henry⚔️ (@henryw__) April 13, 2020
Superb 👍 #tekkers

— Lee Duffy (@Leeno382) April 14, 2020
Future England captain?

— Jacob Walker (@JacobWalker1010) April 13, 2020
Your youngster is the real deal. Better than you at his age?

— David Grayson (@64Shergar) April 13, 2020
Quality 👏👏

— DarrellGibson92 (@Gibson92Darrell) April 13, 2020
The boy has got tekkers

— Kevin Booth (@boothysufc) April 13, 2020
SIGN HIM WILDER

— Lazenbooby (@Lazenbooby) April 13, 2020
Missing football!? There's still plenty of Blades discussion going on in the Vital Blades Forum! Click here to get involved!