Sheffield Wednesday: Cristiano Ronaldo set for Hillsborough in the near future
Former Sheffield Wednesday man Jose Semedo has vowed to keep this huge promise to Owls fans…
The Portuguese midfielder and close friend of world icon Cristiano Ronaldo wants to ensure an old promise is kept to the Wednesday fans. Speaking to The Star, Semedo has revealed his plan to bring the Real Madrid legend to Hillsborough once the pair have both retired, which the 35-year-old hopes will be around the same time.
Ronaldo and Semedo enjoyed playing together during their early days with Sporting CP, before they went off in search of pastures new. As CR7 famously dominated the Premier League and La Liga and now features as the star of Juventus, Semedo made himself a Wednesday legend after devoting six years to the club.
In his interview with Joe Crann, the former Owls captain has said he wants Ronaldo to 'see what I went through' after both Portuguese players have hung up their boots.
Will Cristiano Ronaldo come to Hillsborough?
Yes!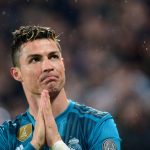 No chance
"It's for sure, one of the things is that when I retire from football I'll have more time," Semedo said. "I promised to the crowd that I would take Cristiano there, and I will pay my promise, 100%…
"When we've finished football, me and him will go to watch a game in Hillsborough together – for him to see what I went through."
The 35-year-old, currently playing for Vitoria Setubal, has proudly said he wants Ronaldo to feel the atmosphere from 'the amazing fans Sheffield Wednesday has'.
Do you think Jose will keep his promise and bring CR7 to Hillsborough one day? Join the conversation in the comments below!