Sheffield Wednesday: Lyle Taylor move could be closer after he slams Charlton over contract offer – Opinion
Sheffield Wednesday target Lyle Taylor has lashed out over contract complications with the Charlton Athletic board.
In a recent interview with The Conv3rsation podcast (via The Star), the striker has given his side of the story regarding a statement that was released by chairman Matt Southall.
According to the official statement, Taylor had been offered a new contract with the Addicks but he turned it down. Charlton then allegedly rescinded the offer and the 30-year-old is now looking at leaving the club as a free agent.
Should Sheffield Wednesday sign Lyle Taylor?
Definitely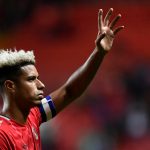 No thanks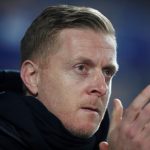 However, Taylor has hit out at this version of events. "In October, [former Charlton owner] Roland Duchatelet was still the owner of the club and he offered me a contract," he said on the podcast. "Had he offered it to me in the summer, I'd have signed it without hesitation."
Taylor went on to talk about how he didn't agree with the wage he was being offered as he "would still have earned more money at Sunderland in League One".
After Charlton was sold, Southall joined the club and released the allegedly false statement. The forward has described the events as a 'disgrace' and went on to say: "You could not even begin to imagine the circus that this football club has become."
Taylor was linked to a move to Sheffield Wednesday back in December (via Sky Sports), but the Yorkshire outfit haven't bid, knowing he will become a free agent in the summer.
After his comments on Charlton, there's a very slim chance he will be staying at The Valley in the summer. Wednesday have just potentially stepped another inch closer to penning a deal for Taylor.
What's your take, Owls fans? Should Wednesday sign Lyle Taylor in the summer? Join the conversation in the comments below…