Championship
Leeds fans on Twitter keep finding new reasons to love Marcelo Bielsa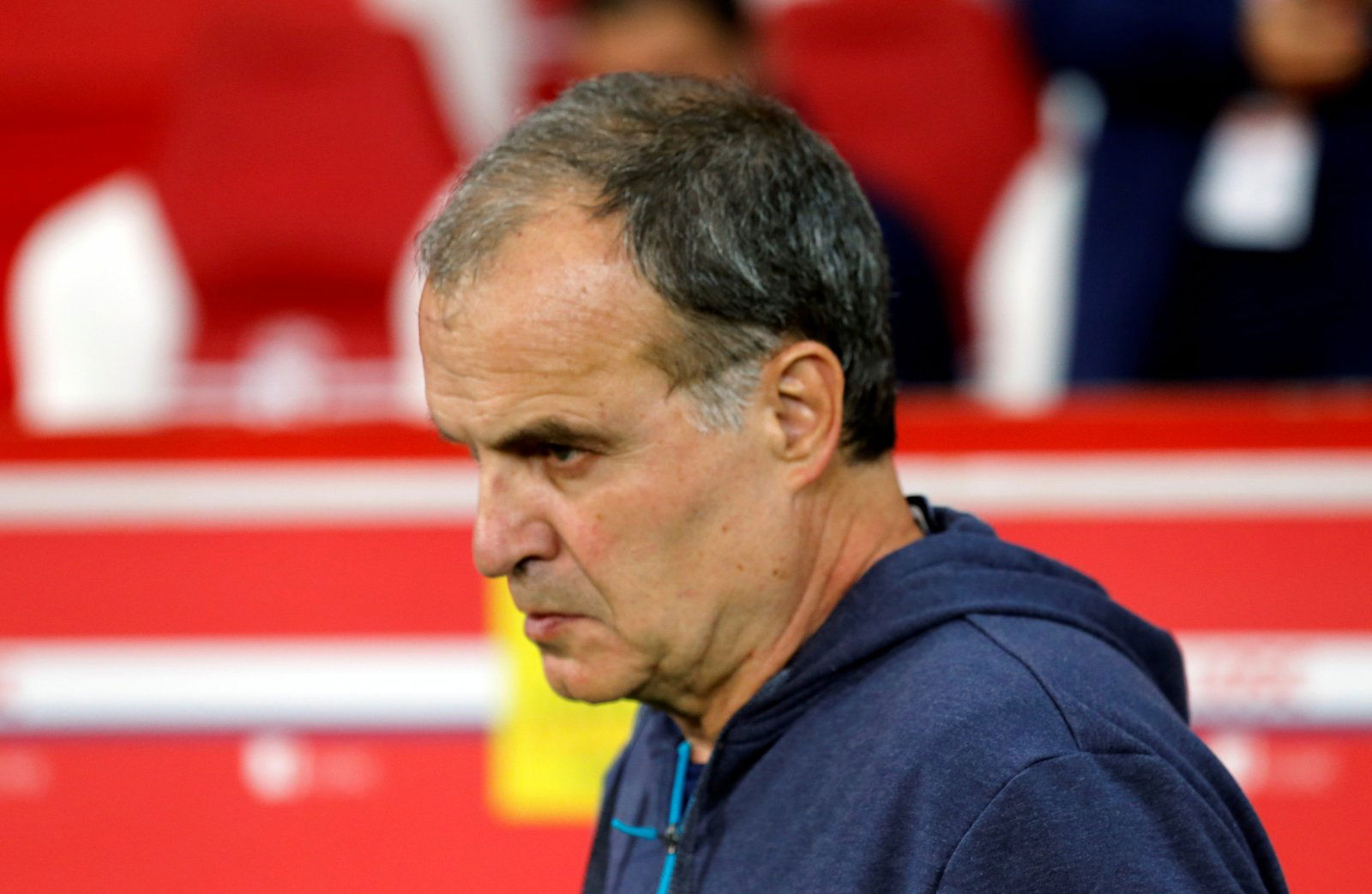 Marcelo Bielsa has arrived in Yorkshire and turned Leeds United upside down. The Whites are in a very good position to get promoted this season and a lot of supporters are believing that the Championship is theirs for the taking. Bielsa understands the fans, though, and speaking to the Leeds website, he's claimed that the fans are the most important people.
| "The fans are the most important thing" Read more from Marcelo on Derby, the fans, and the season as a whole

— Leeds United (@LUFC) 13 August 2018
When Paul Heckingbottom was announced as the Leeds boss back in February, Andrea Radrizzani received no end of abuse for his decision. Despite the fact that was only six months ago, it seems like a distant memory to the supporters now as Marcelo Bielsa has come in, changed the club and the way they play and has made them look like a side that belongs in the Premier League, despite keeping the squad mostly the same.
In the last two games, Leeds have faced Stoke City and Derby County, two teams that will be hoping they can be in and around the top six come to the end of the season, however, Leeds have played them both off the park with Bielsa-ball being too hot to handle as they've secured 3-1 and 4-1 wins. It looks like the Argentine has got his tactics bang on and if he can keep it up, he will have thousands of delighted fans all willing to buy him a pint over the summer next year.
You can read the Whites' verdict on Bielsa here:
Take us and your bucket to the promised land Marcelo.

— LUFC (@drlufc) August 13, 2018
Think he's fab love the fact he has made his players know what jobs fans do to afford a ticket

— deborah mcfaul (@debz22mcfaul) 13 August 2018
The fans need to remember this when results don't go our way this season, keep the faith and keep the support going

— Simon Pendlebury (@Spendleb) August 13, 2018
I believe we've made a terrific start to the season but I'm also remaining grounded. Look forward to each performance but not getting to carried away just yet, 44 games to go #lufc

— Lee Ellis (@LeedsunitedLee) August 13, 2018
Vamos Marcelo!

— Excalibur (@MCMLXIV) 13 August 2018
Finally a manager that understands.

— Aran Huseyin (@Aran_Huseyin1) August 13, 2018
He just "gets it" doesn't he….what it means to be Leeds and in such a small amount of time too

— Andy Dowling (@dowling_andy) August 13, 2018
There isn't a single football fan in Leeds that doesn't love Bielsa and if he can win the club promotion then his name will be written into Leeds United history.