West Brom: Chris Brunt is working wonders for Jimmy Shan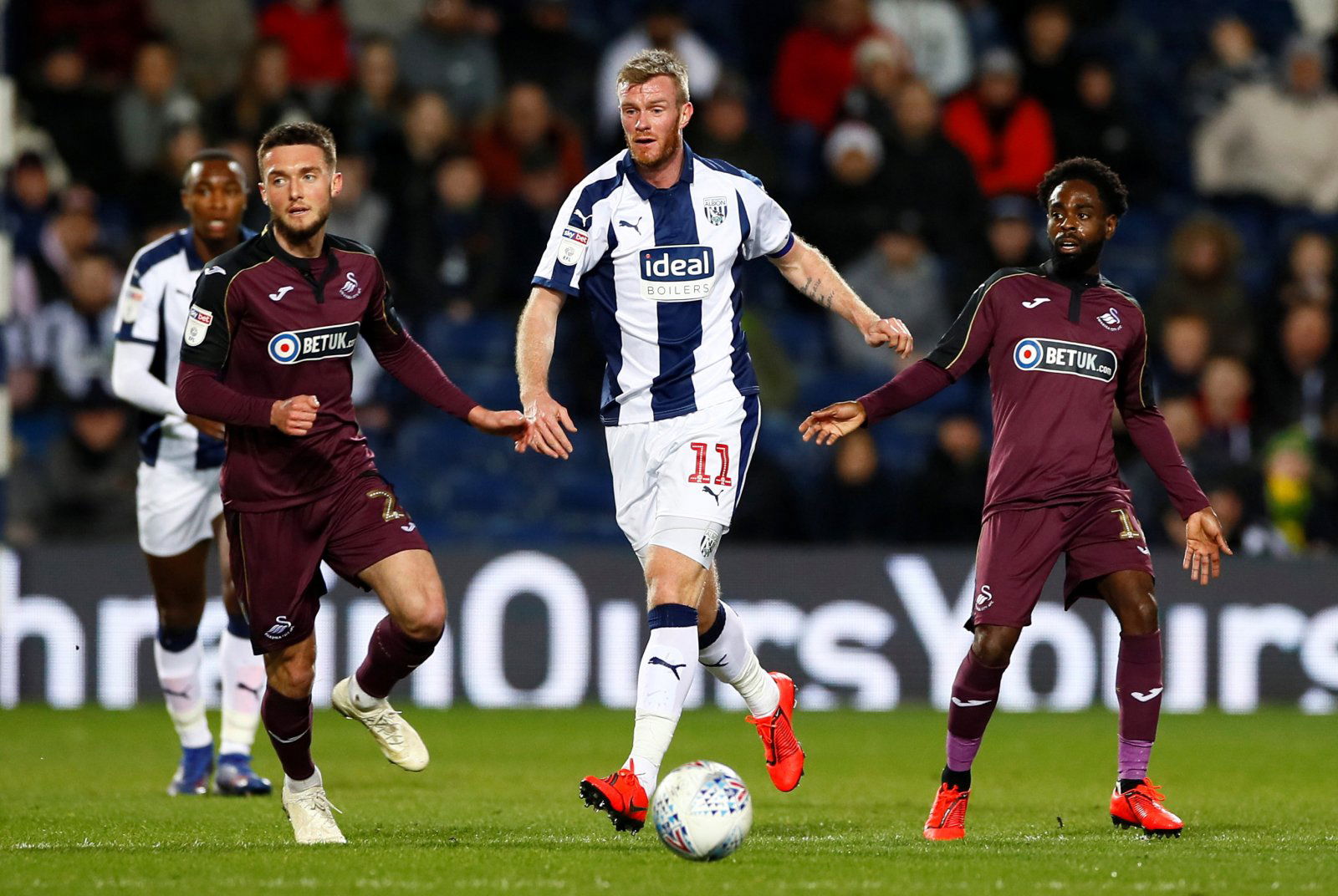 Jimmy Shan hasn't really made massive systemic changes to West Brom's system to trigger their rise in form after Darren Moore's departure, but the slight change in personnel has certainly paid dividends.
Indeed, the most important change he made was to bench the lacklustre Gareth Barry for good, bringing in Chris Brunt to oversee the Baggies' midfield overhaul.
And, not a moment too soon.
Unlike the 38-year-old Barry, who was holding back his side after finally looking his age over the past few months, Brunt has brought much more stability in midfield. A faithful player himself, he's rock solid in their midfield, helping move the ball better and protect his defence from pressure.
Impressively, the centre midfielder's retained captaincy and led from the front.
After Shan's appointment, Brunt's seen a stark surge in form. He's been at the root of their success, with his lethal set-piece ability bringing the Baggies much joy and adding yet another string to their pretty impressive bow. Having scored one goal and assisted two in his last appearances, the midfielder's been a huge influence in Shan's successful reign and no side will want to deal with his dead-ball expertise in the play-offs. In fact, his set-pieces have been too hot to handle, while his distribution has also been much more effective than Barry's.
Darren Moore might've lost confidence in him, yet Shan saw his crown jewel in the experienced candidate. He's repaid his faith by giving some hard-working performances, bringing heart to West Brom's game and allowing them to play with more freedom.
While Barry invited trouble with his shaky demeanour, Brunt's posed as a much more confident figure in midfield. He's worked tirelessly towards inspiring his team-mates to pick themselves up and acted as the wily leader the Baggies had missed during Moore's disastrous final few weeks.
West Brom fans, are you pleased with Brunt's recent contribution? Join the discussion by commenting below…