West Bromwich Albion: Fans call for changes to Halfords Lane stand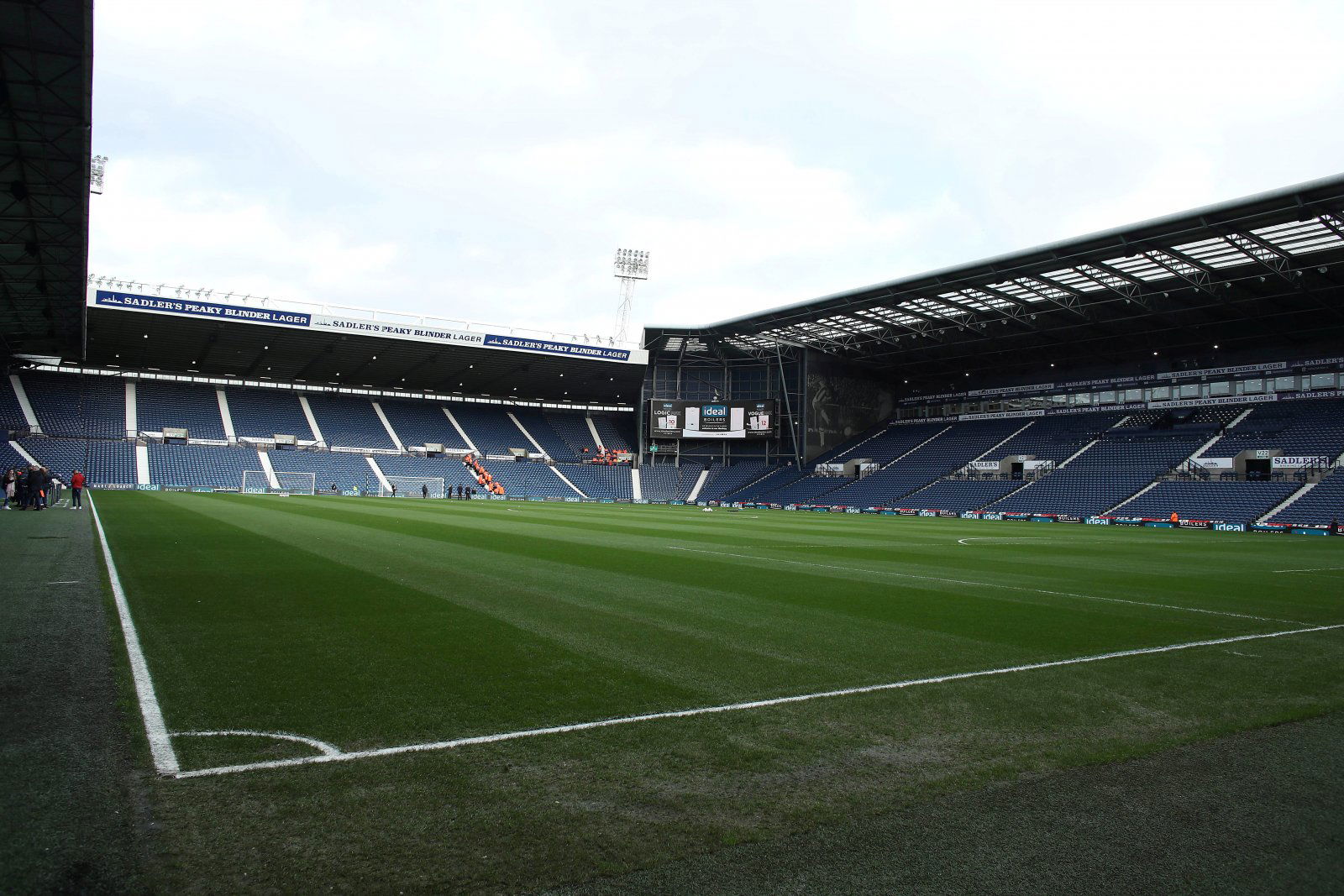 A number of West Brom fans have called for changes to be made to the West Stand, often known as Halfords Lane, at The Hawthorns.
Twitter channel @BaggiesHQ asked followers to identify one thing they would like to change about the stadium, with many focusing on the 3,773-capacity stand, the smallest at The Hawthorns.
If there was ONE thing you would change about our stadium, what would it be and why?#WBA

— Baggies HQ (@BaggiesHQ) May 17, 2020
As per wba.co.uk, Halfords Lane is the oldest surviving squad at Albion's home ground and has been redeveloped on multiple occasions since it first opened in 1981. It is from underneath this stand that the players emerge from the dressing rooms prior to kick-off and it also houses the club's board room and media facilities.
Although West Brom are currently second in the Championship table, their 26,850-capacity venue is only the 12th largest in the division for the number of spectators it can hold, with Sheffield Wednesday able to accommodate 13,000 more fans at Hillsborough. [via TransferMarkt]
Do you think the Halfords Lane stand needs to be renovated?
Yes
No
These Baggies fans on Twitter all cited Halfords Lane as one part of The Hawthorns that they would like to see being changed:
Extend Halfords to 2 tiers, give away fans one corner and give the Smethwick back to the Albion fans.

— Baggieman (@Baggieman3) May 17, 2020
Halfords ! Rip it down and build a stand that matches the East stand, (top tier on the woodman too). 32-34 K capacity will see us as serious top flight club rather than a mid table EFL club punching above our weight. I don't feel we are taken seriously by other fans or the media

— Ned J (@NedJ55135980) May 17, 2020
Extend the Halfords

— Danny West Brom (@DannyRo82570197) May 17, 2020
Rebuild the Halfords stand and reduce the middle partition in the smith wick so we don't lose seats in that area

— Kirk (@kirk11223344) May 17, 2020
make the halfords bigger

— Trevor calvert (@Trevorcalvert4) May 17, 2020
Add an extra layer on Halfords lane, Stick the away fans there

— Arjun Kang (@ArjunKang5) May 17, 2020
Knock down the League 2 size Halfords and build a stand comparable in size to the East Stand.

— Dave Neale (@baggiedave70) May 17, 2020
West Brom fans, do you think Halfords Lane needs to be modernised or expanded? Is it your least favourite thing about The Hawthorns? Join in the discussion by commenting below!