West Bromwich Albion: Baggies legend Brunt will make great future Hawthorns manager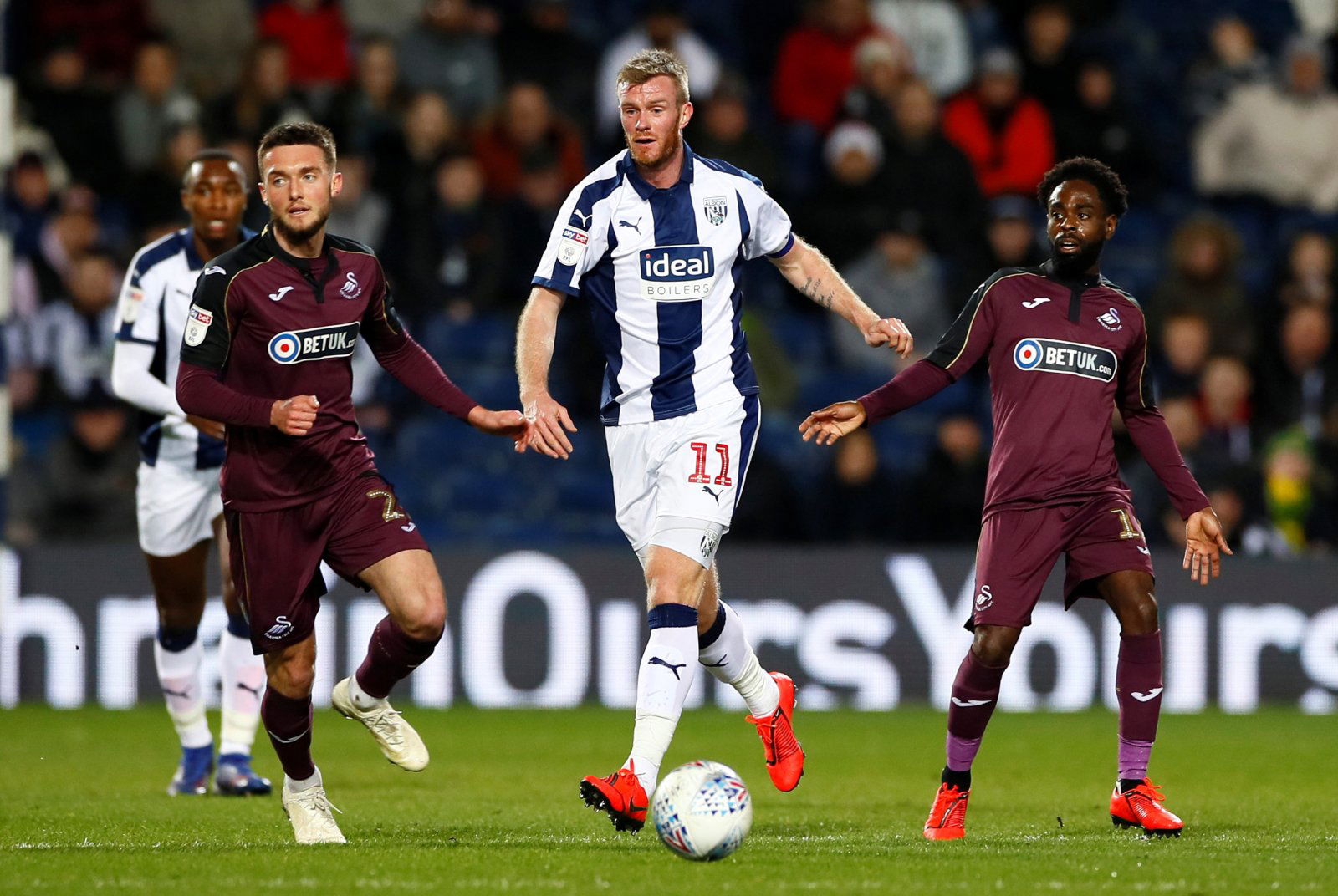 Chris Brunt has made over 400 appearances for West Brom in the 11 and a half years he has been at the club, and has spoken of his sadness at the sacking of Darren Moore, admitting that the players need to take their share of the blame.
He refuted that they had let Moore down, insisting everybody "tried their best" in every game, but ultimately "inadequate results" were down to them, and that was the main contributing factor to his departure.
In a detailed interview with the Express and Star, Brunt said: "He's [Darren Moore] just a good guy, he's accommodating with everybody.
"He spends as much time with Premier League footballers as he does the cleaning staff.
"It is sad that he's gone, but at the end of the day it's a results-based business."
Speaking about whether he thought the players had let their former manager down, he added: "Every performance, when you come off the pitch you think 'Have I done the best I could?'.
"Obviously implementing new bits and pieces this year hasn't been as easy as we wanted it to be.
"You can't say people have let him (Moore) down, everybody tried their best for him every day.
"I think it's a combination of a lot of things, since the turn of the year it hasn't worked out."
The 35-year-old Albion stalwart wants to keep playing for a few more years yet, and hopes that it will be at the Hawthorns, but with a new manager coming in, he is smart enough to realise that things change quickly in football.
With a coaching A Licence already in his back pocket, Brunt could well be a manager of the future, and with his years of experience at the club, a new boss could do worse than give him a coaching role in his new setup.
It would be the perfect way to begin the transition from player to coach, for a man whose career is winding down.
He would certainly be a popular appointment with the fans, in whatever role he was given, being the perfect liaison between players and management, with him already having the respect of his peers, and through his years at the club, knows exactly what it means to pull on the navy and white jersey.
What do you think Baggies fans? Would you like to see Brunt given a coaching role at your club when the new manager eventually arrives? Let us know your opinion…