West Bromwich Albion: Fans fondly recall final day relegation escape in 2005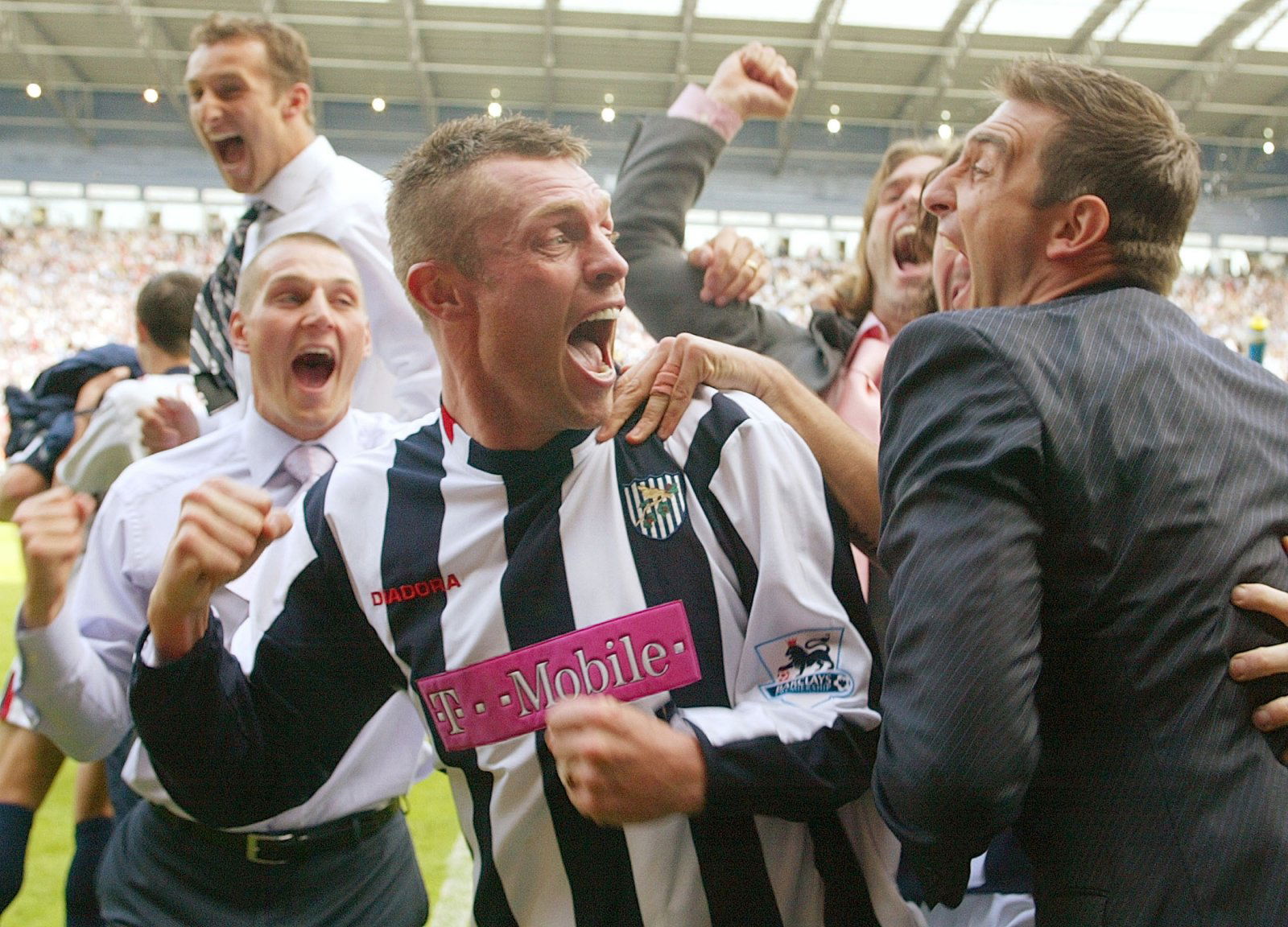 Plenty of West Brom fans have been gleefully celebrating the 15-year anniversary of their dramatic escape from Premier League relegation.
On 15 May 2005, the Baggies defeated Portsmouth 2-0 at The Hawthorns and duly became the first team in Premier League history to beat the drop after being bottom on Christmas Day in the same season (as per BBC). Highlights of the game were shared by the club's official Twitter channel @WBA.
The Great Escape. On this day in 𝟐𝟎𝟎𝟓. 💥🗓#OTD | #GreatEscape | #WBA pic.twitter.com/Mik5uztMHk

— West Bromwich Albion (@WBA) May 15, 2020
Bryan Robson's side were among four teams striving for that coveted 17th position, along with Norwich, Southampton and Crystal Palace, with rapidly-changing scorelines across those teams' matches frequently altering the relegation picture.
Geoff Horsfield's second half opener took West Brom out of the bottom three and Kieran Richardson ensured their victory over Pompey, but with Andy Johnson simultaneously putting Palace ahead at Charlton, Albion were put back into the drop zone.
However, Jonathan Fortune's equaliser at The Valley pushed the Baggies back up to 17th and a 2-2 draw in that game, along with defeats for Norwich and Southampton, meant that West Brom eventually retained their Premier League status, prompting a jubilant pitch invasion at The Hawthorns. [via BBC]
Was this West Brom's greatest Premier League moment?
Yes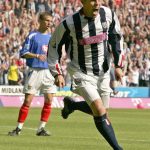 No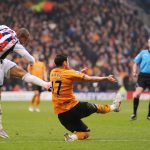 These Baggies fans savoured the footage of that "unreal" day on Twitter:
I remember this game like it was yesterday. Unreal atmosphere. #COYB 💙

— Holly Rigby (@HollyRigby1) May 15, 2020
What a day ❤️ definitely cried at full time 😂 Portsmouth fans were hilarious that day with their Albion shirts and booing if their team went on the attack because of Saints going down 😂 anyone else remember at one point there were false cheers that Charlton had equalised?

— Natalie (@nattywba) May 15, 2020
I was 1 years old at the time so i was most likely in hospital just like i was every other weekend. First time i saw footage was in 2012 when i was 8, sent shivers down my spine

— Dan (@daniel_wba) May 15, 2020
Brings chills down my spine – what an amazing day. Never known anything like it #lovethebaggies

— Skidders (@Skidders) May 15, 2020
Still can't believe it, watched it at home in Dublin, neighbours thought I had finally flipped when they heard the screaming at the TV.
😀 😀 😀 😀 😀

— Dominic Hickey (@DominicHickey6) May 15, 2020
What a day! Emotions all over the place… remember crying when hearing about andy johsnons penalty for palace going in – then a guy infront of me saying 'keep your chin up son, it aint over until its over'! I will never ever forget that moment!

— 🏴󠁧󠁢󠁥󠁮󠁧󠁿 Ⓚⓔⓘⓣⓗ Ⓢⓤⓣⓣⓞⓝ 🏴󠁧󠁢󠁥󠁮󠁧󠁿 (@KeithSu51736990) May 15, 2020
Goosebumps watching that over. Amazing! 💙💙

— Isla Jackson (@islaxjackson) May 15, 2020
My God. What an incredible day! Words can barely describe the feelings that day.

— Mike Campbell (@WBAcambolia) May 15, 2020
West Brom fans, what are your memories of the escape from relegation in 2005? Let us know in the comments section below!