Charlton: Gary Neville has criticised Lyle Taylor's refusal to play for Lee Bowyer
Lyle Taylor has refused to partake in the resumption of the Championship season, causing major worries for Charlton's relegation battle.
Earlier this week, Lee Bowyer told talkSPORT that three senior Addicks players would not be playing once the season returns to action. The club's top scorer this season is amongst those who has withdrawn from the squad, reportedly due to injury fears.
Gary Neville has criticised this decision and feels Taylor should have honoured his current contract. "He actually has to play football until June 30," the former Manchester United star said on Sky Sports' Football Show (10:21am, June 3, 2020).
"He is contracted to play football until June 30. My problem with Lyle's position is not beyond June 30."
Will Charlton stay up this season?
Yes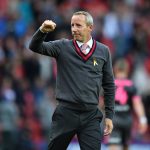 No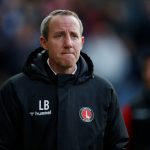 Indeed, Taylor is under contract with Charlton until the end of the month, with no new deal going ahead. Plenty of clubs have shown interest in snapping up the 30-year-old striker, and he doesn't want a surprise injury to jeopardise a move.
"With Lyle, he's going to earn money he's never earned before," Lee Bowyer told the Daily Star. "He's got a lot of clubs queuing up waiting to take him, and he's earned that.
"But I find it difficult because I would play. It's making my life a hell of a lot harder to stay in the division because with Lyle Taylor we are a different side."
Charlton are currently 22nd in the table after a huge turn in form saw them tumble down the table. On 39 points, it's not impossible to claw their way out of the drop-zone, but the task will prove difficult without Taylor's influence in front of goal.
"My problem with him is he is contracted to play for your football club today and tomorrow and for every day in this month up to June 30. Why wouldn't he fulfil his contract?" Neville questioned.
Championship fixtures will resume on June 20 and Bowyer will attempt to salvage his side's season and keep them afloat in the second tier.
How do you feel about Lyle Taylor's decision, Charlton fans? Join the discussion in the comments below…