Charlton: Lyle Taylor breaks silence on his refusal to play in remaining Championship games
Lyle Taylor has spoken out about his decision not to play for Charlton once the Championship season resumes.
The 30-year-old striker, and the Addicks' top scorer this season, has made Lee Bowyer's chances of driving his team out of the relegation zone even harder. Speaking to talkSPORT, the manager revealed Taylor was amongst three players who are refusing to partake in the resumption of the season on June 20.
The forward's reason for withdrawing from the squad lies in his fears of picking up an injury ahead of what could be a big move for him once the transfer window opens.
Will Charlton stay up this season?
Yes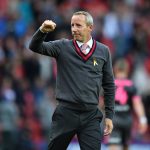 No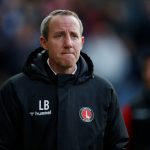 "I've sat in my living room staring at a blank TV screen for hours on end these last few weeks," Taylor told Sky Sports. "I've not eaten or slept properly. I've been up 'til 5am listening to the birds chirping thinking about it."
This season, the Englishman turned Montserrat international has tallied 11 goals and one assist in the Championship, averaging a goal every 146 minutes, according to BBC Sport. Charlton's uphill fight against the drop-zone will prove even more difficult without his influence up front.
"I'm gutted at the way it's finishing, but I don't expect people to care," Taylor continued. "I know that once the damage is done it's irreparable and I don't really expect any sympathy."
Bowyer has admitted the striker's decision has 'hurt' him but knows he cannot force him to play. Speaking to the Daily Star, the 43-year-old said: "It's making my life a hell of a lot harder to stay in the division because with Lyle Taylor we are a different side.
"He is massive to us and he knows it. But I can't force him to play. That's what hurts me."
The Addicks will travel to the KCOM Stadium for their first match back in against against Hull City.
How do you feel about Lyle Taylor's comments, Charlton fans? Have your say in the comment below…