Chelsea: Cesc Fabregas says Mikel Arteta's job is 'much harder' than Frank Lampard's
Cesc Fabregas has praised Frank Lampard's progress with Chelsea this season but admits that Arsenal manager Mikel Arteta has a tougher job on his hands.
The ex-Chelsea ace has spoken to The Guardian about the current Premier League season, including his former side's performances under new management.
"Chelsea took a gamble with Frank because it was only his second year as a main coach and he's done very well," the Spaniard said. He went on to laud Arteta's job at the hilt of Arsenal so far but acknowledges that he has a big task on his hands.
As it stands, the Gunners are ninth in the table and will need to rein in an eight-point gap if they want to challenge in the Champions League next season. It is certainly not an impossible task but Arsenal's record this campaign hasn't been up to scratch. They have lost six games, fewer than the likes of Manchester City and Chelsea, but have been hampered by a seismic 13 draws.
Who should be Chelsea's first choice left-back next season?
Marcos Alonso
Ben Chilwell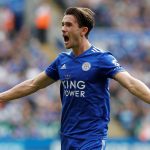 "I think he's done well [so far] and I'm sure he's brought back some values to the club that was needed," Fabregas continued on Arteta. "Obviously it's a much harder job than Chelsea in terms of rebuilding the squad, and they are very young, and they had problems because [Arteta] started much further down the line than Chelsea, but I'm positive that they will pick up very soon and that next season could be the one for them."
The Blues will be competing in the Champions League next season if they can hang onto fourth place, undoubtedly a great achievement after a sluggish start under Lampard. Chelsea have registered 14 league wins with Tammy Abraham and Mason Mount shining in front of goal, tallying a combined 19 Premier League goals this term (via Transfermarkt).
Arsenal certainly have an uphill battle to fight but nothing should take away from what the Blues have achieved and Fabregas is right to praise the work of Lampard so far in the job.
Where do you think Chelsea will finish this season? Join the conversation in the comments below…