Chelsea: Roy Keane believes Frank Lampard has done a better job than Ole Gunnar Solskjaer
Manchester United icon Roy Keane has given nothing but praise to Chelsea's season under Frank Lampard.
Chelsea have secured their Champions League spot ahead of next season with a fourth place finish. The Blues grabbed three points at Stamford Bridge against Wolves, which sees them finish level with Manchester United, behind only on goal difference.
Roy Keane has given his thoughts on Lampard's time in charge of Chelsea this campaign and believes he has been the better manager out of him and Ole Gunnar Solskjaer.
After praising his former side's performances, he went on to tell Sky Sports just how well he thinks Lampard has done.
Would you like to see Chelsea sign Nick Pope this summer?
Yes please
No thanks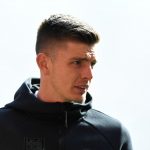 "Frank's probably even done a better job, I have to say," Keane admitted (via Metro). "I expect them to be there or thereabouts, but the way they've played, the way Frank comes across, he comes across really well."
Chelsea won 20 of their matches compared to United's 18 and scored three more goals with 69. Defence was the only thing to let Lampard down this campaign, with Kepa Arrizabalaga making just 55 saves and keeping eight clean sheets – less than Jordan Pickford and Ben Foster (via Premier League).
"There's no nonsense about him," Keane continued on the topic of Lampard. "He's made big decisions, he's brought a lot of young players in, good players, good quality, but they've needed an opportunity, they took it.
"But as Frank is reminding everybody, he's not getting too carried away getting in the top four, but it's a huge step forward for Chelsea again."
How would you describe Frank Lampard's time in charge this season? Join the discussion in the comments below!