Crystal Palace: Lots of fans react to Townsend's comments on VAR after Bamford offside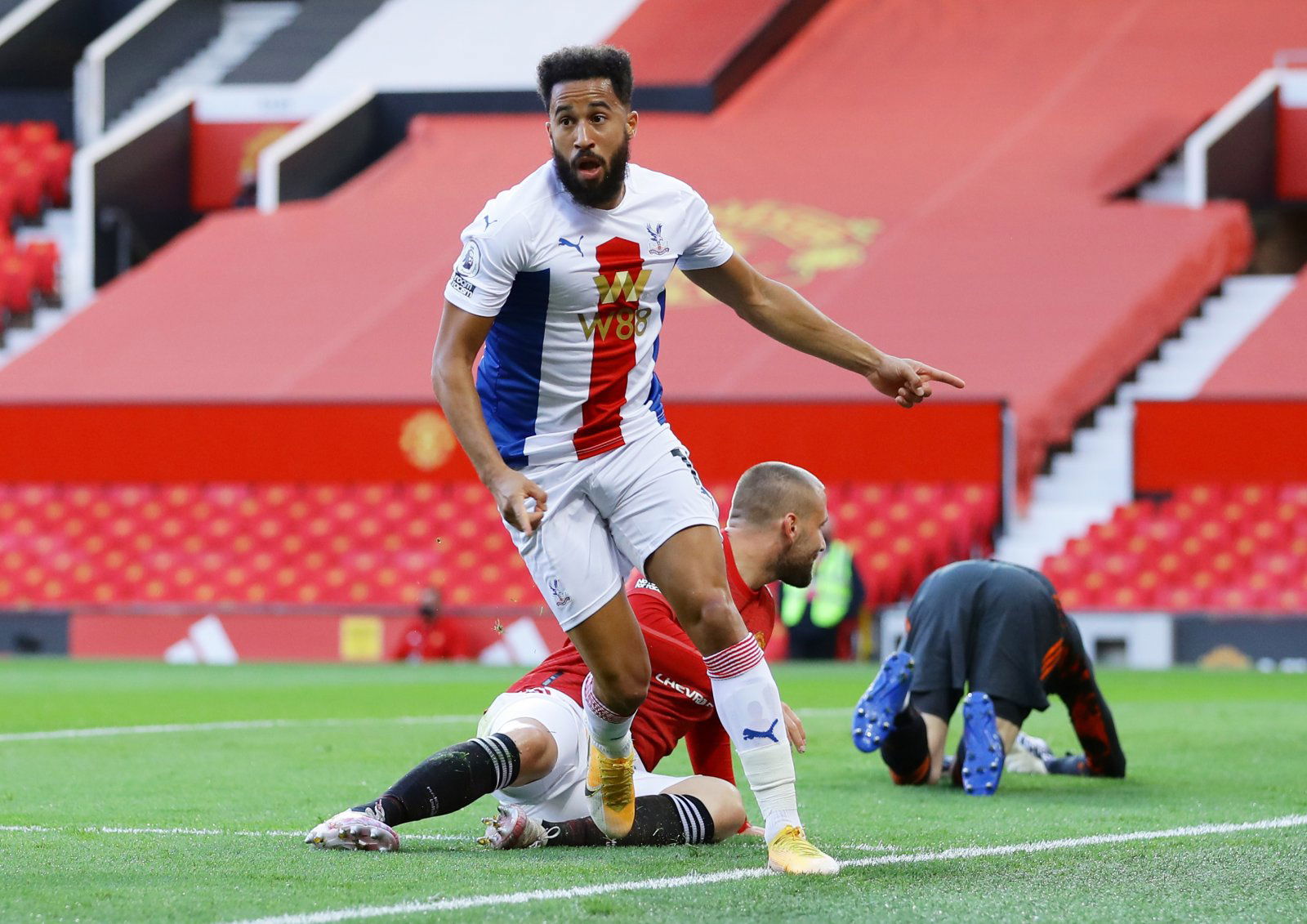 Many football fans are not happy with Crystal Palace winger Andros Townsend following his latest comments about VAR whilst he was speaking on talkSPORT today.
Palace took the early lead against Leeds in the 12th minute during their game at the weekend thanks to a Scott Dann header. This goal looked to have been cancelled out in the 18th minute by Patrick Bamford, who slotted home with a delightful chip after a clever through ball. However, VAR decided that the goal was offside, with the striker's deemed to be offside after using his arm to point where he wanted a pass to go.
Townsend, who was on the pitch when this happened, has spoken out and even though he says he 'sympathises' with Bamford, he believes the decision was correct with the current offside laws.
The decision was very tight, and Leeds manager Marcelo Bielsa should definitely feel frustrated following the decision. Many supporters have gone to disagree with the winger, saying: 'Of course he's going to say that. The decision was in favour of his team! It's a ridiculous thing to come out and say.'
Here's how fans of a range of clubs reacted to Townsend after these comments:
👕 "If the t-shirt line's the limit you have to abide by that."

🤷‍♂️ "I sympathise with Patrick Bamford but it's offside."

👊 "If you're going to use VAR you must give Bamford offside."#CPFC's Andros Townsend says it was RIGHT to rule #LUFC's Bamford offside due to his arm! pic.twitter.com/NnPgsbvmzX

— talkSPORT (@talkSPORT) November 10, 2020
Course he's going to say that but be a different story if he was the one getting called offside for that..ridiculous decision

— Finchlinton (@michaelfinch70) November 10, 2020
We just have to hope it goes in our favour next then as Leeds fans. It was ridiculous, but as long as it's consistent then we should benefit in the future. Looking at West Ham later that evening though tells you offside is not consistent

— Stu Dalgleish 💛💙 (@StuDalgleish) November 10, 2020
I completely disagree, we are talking centimetres here, no one knows if those lines are 100% correct (or in this case 100% who the furthest back Palace player actually is) and so the benefit should go to the attackers. No one (!) wants goals disallowed to this extent.

— Peter Cassidy (@pwcassidy) November 10, 2020
The rule needs to change its ridiculous that you can be offside with a part of your body you can't score with, where's the advantage lol

— Lee (@Cr7griff23) November 10, 2020
I hate Leeds but that shouldn't be offside. Shame @andros_townsend can't be impartial about it. You can admit it mate! They're not gonna remove the points from Palace if you do!

— Anthom (@thomasdavies88) November 10, 2020
Of course he's going to say that. The decision was in favour of his team! It's a ridiculous thing to come out and say 🤔

— Rosstfc (@BerkshireRed) November 10, 2020
Rubbish!!

— Oh Fuffuxake! (@TheChauffeur_) November 10, 2020
There's always one!!!

— Matt 5tandish 🏆 (@5tandish) November 10, 2020
In other Palace news, have a read of the latest club update that has the fan base very excited here!