Everton: Fans unhappy with Seamus Coleman's comments
Everton's performance against Wolves on Sunday left a lot to be desired.
The Toffees were outplayed by the Midlands outfit, losing 3-0 following goals from Raul Jimenez, Diogo Jota and Leander Dendoncker. The Toffees managed just 45% possession and mustered a paltry two shots on target – this was a display which Carlo Ancelotti will not have been happy with.
Seamus Coleman's comments after the match displayed how disappointed he was with the match. The 31-year-old said following the final whistle that Ancelotti will not accept showings like this one and that the club's players can no longer hide behind managers as they have done in the past.
Should Seamus Coleman be captain?
Yes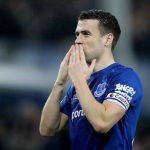 No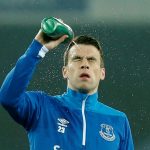 This has attracted plenty of attention from the club's supporters, but it is fair to say that many are not overly impressed – they believe they have heard the same thing many times before. They have taken to Twitter to share their thoughts, and you can see some of the best comments from the social media platform below.
Problem is he's been saying the same thing for about 4 years now. Like a broken record. He's been a great servant but part of the loser culture & mentality at the club. https://t.co/nmxK4Ze1UA

— Matt (@MattMcC9) July 12, 2020
Actions speak louder than words. Not the first time we've heard this. #EFC https://t.co/I67L4CPdgc

— Ben. (@bcw___) July 12, 2020
Didnt seem sincere

— The Blue Oracle (@Ratters2011) July 12, 2020
Then why didn't he voice an opinion while on the pitch – show the passion and desire to everyone who is watching – this is a sound bite for the media hoping the manager is listening, let's not forget he went to console Son after he did Gomes because he's not 'that type of player'

— John McCormack (@johnmcco) July 12, 2020
He needs to get more vocal on the pitch. I've never seen him stand there and scream at underperforming team mates during a game like Nev used to. He's too nice if truth be told.

— Seán Ó Cearbhaill (@AnCruiscinLan) July 12, 2020
I am one of the people who will say it is just another soundbite from Coleman. In fact, I literally just have elsewhere.

Why? Because it is.

How many times have we he heard it? Or something similar.

Yet nothing changes on the pitch.

They're losers. The club needs fumigating.

— teadrinker68 (@teadrinker68) July 12, 2020
Let us know what you think!