Everton: Blues hit out at Jurgen Klopp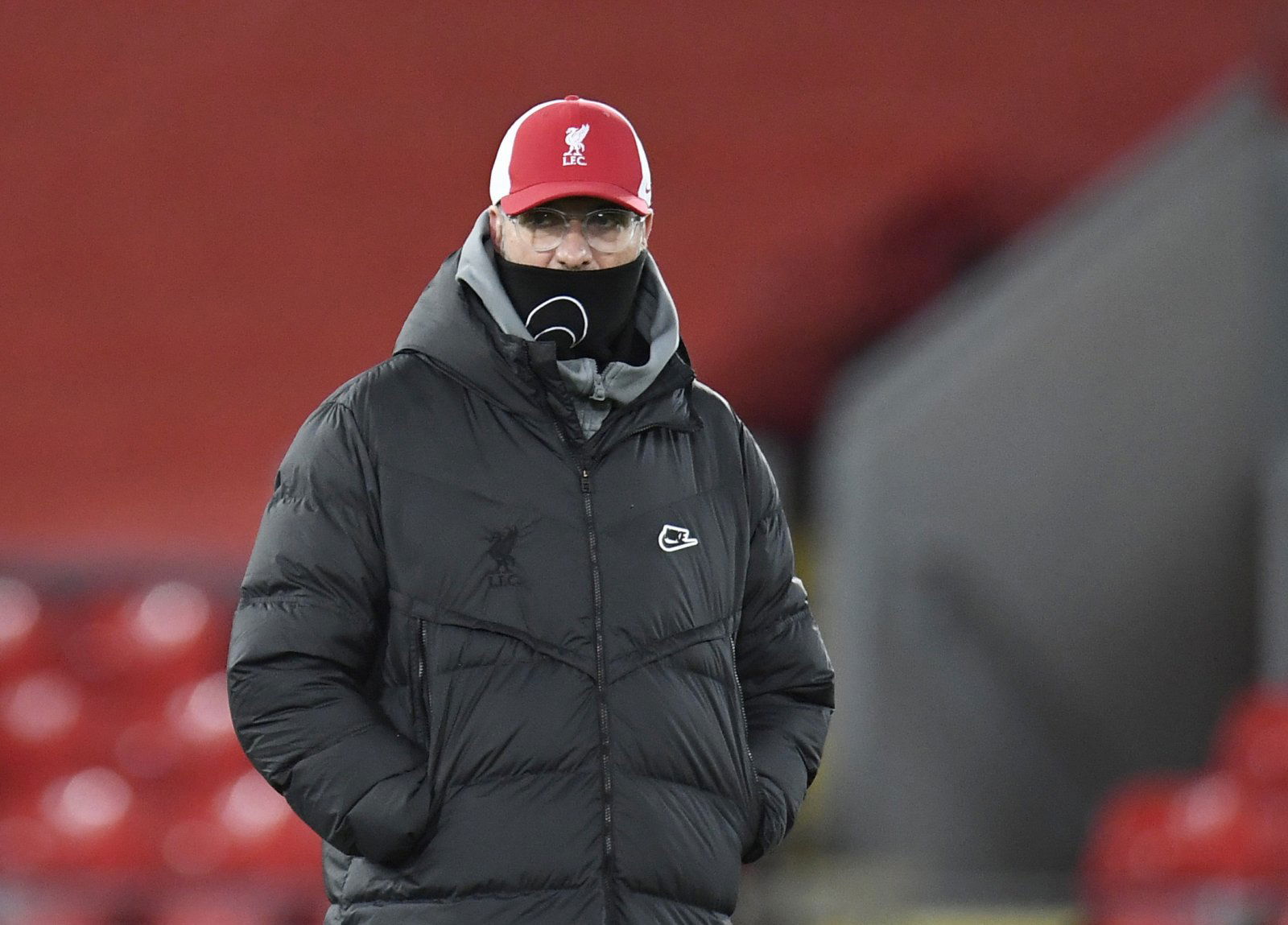 Liverpool boss Jurgen Klopp faced the microphones on Monday night after the club's owners agreed in principle to join the European Super League.
The Reds were subject to boos and angry chants as they arrived at Elland Road to face Leeds United, seemingly from both sets of supporters.
After the game, which finished 1-1, Klopp was critical of Sky Sports pundit Gary Neville.
The German said he 'understands' the backlash and admitted he 'doesn't like' the idea, having been kept in the dark by the ownership, but he felt Neville's comments about Liverpool were 'not okay'.
The Manchester United legend had accused the club's hierarchy of 'pretending' to adhere to the 'You'll Never Walk Alone' motto and labelled them an 'absolute disgrace'.
Everton News Feed relayed the Reds' manager comments, adding: 'He's not really understanding it is he?'
The European Super League plans, which would see the 'big six' qualify every year, have been denounced at Goodison Park.
Everton are above Arsenal and only a point behind Spurs with a game in hand in the current Premier League standings.
Klopp slammed for post-Leeds comments
"Had the opportunity to make a statement but instead he whinged about Leeds' T-shirts and Gary Neville the bottle job."
Credit: @samhargreaves94
"Totally knew about it too. As if he didn't."
Credit: @Mr_Jampot
"Did I hear that right. The owners are good people haha. They tried to furlough their staff until there was an outcry. Good people hahahahahahahahahahahah."
Credit: @ElTelTheToffee
"They knew about it, possibly explains their terrible form lately. Needs to put his own house in order before he starts on Neville though."
Credit: @pshughes10
"Oh he is, just deflecting the main question so he doesn't have to answer it! I am very surprised, thought he would do something like Milner!"
Credit: @ianjacques68
"Is it just me or doesn't he always seems kinda spineless and full of excuses as soon as things get kinda heated?!"
Credit: @killenpabanken
"At least Pickford isn't getting blamed for this super league idea."
Credit: @Paul34088722
In other news, this Everton star broke the first-team's silence on the Super League.