Everton: Blues react to Ancelotti's Europe verdict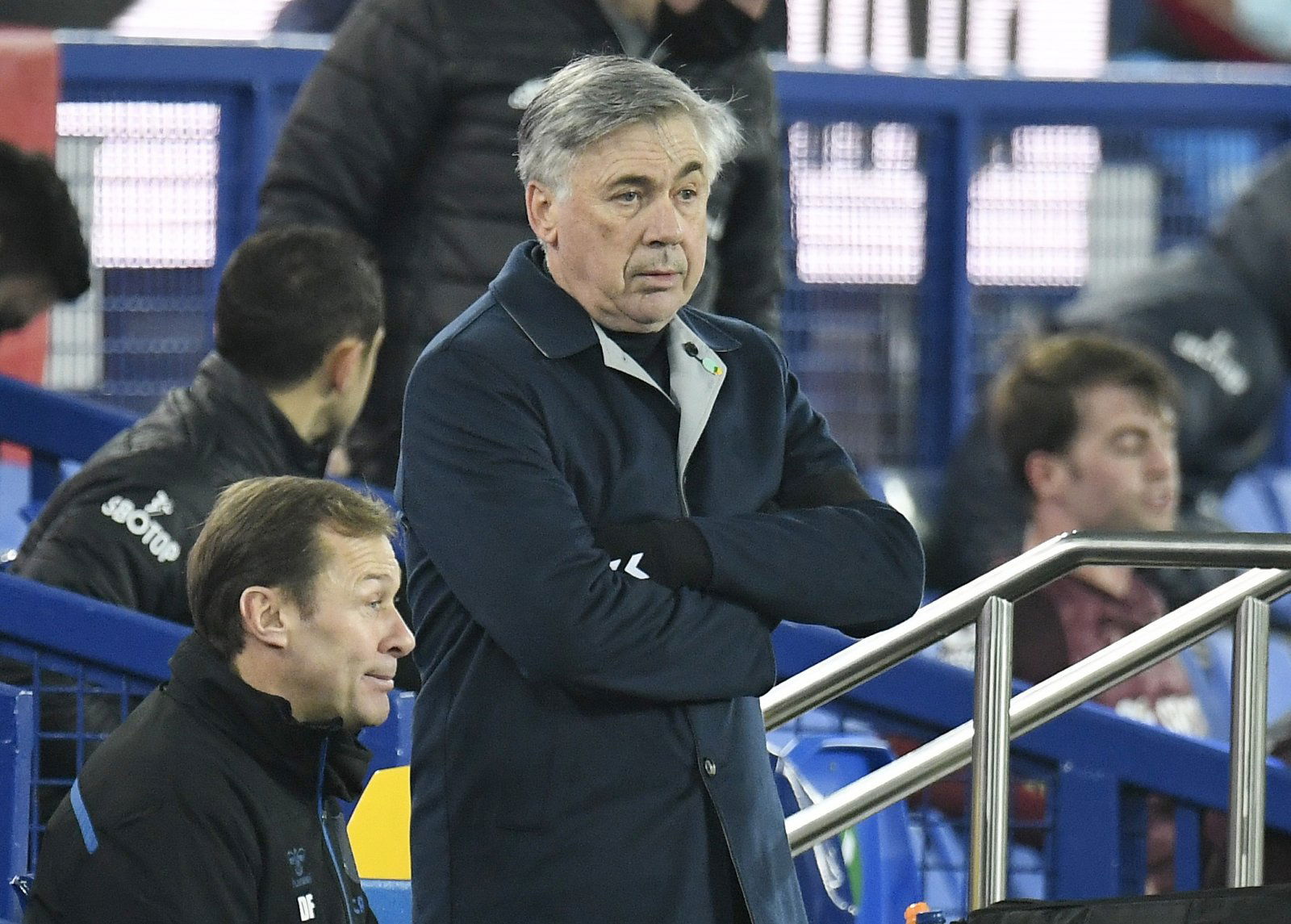 Carlo Ancelotti remains optimistic about Everton's European prospects despite dropped points against Crystal Palace.
The Blues were five minutes or so away from a precious victory against Palace on Monday night when Michy Batshuayi struck.
West Ham then won 3-2 at Wolves to leave Everton five points adrift of the Champions League places, albeit with a game in hand.
"I think the position in Europe is still there [for us]," Ancelotti said after the draw.
"We have a game in hand but we have to be more focused to avoid this kind of situation."
Where will Everton end up?
Everton have previously lost to Fulham, Newcastle and Burnley on home soil this season.
Sixth could be enough for Everton to qualify for the Europa League if a team in the top five wins the FA Cup, and league leaders Manchester City, third-placed Leicester City and fifth-placed Chelsea are all into the semi-finals.
Seventh, meanwhile, could secure passage to the inaugural Europa Conference League.
Journalist Richard Buxton relayed Ancelotti's verdict to supporters, and many of them were less optimistic.
They fear Everton's season may become a story of missed opportunities.
These Everton fans challenge Ancelotti claim
"Missed the boat to Europe today, relying on teams above to drop points now."
Credit: @DaveThePapLpool
"Heard it all season. The fact is we aren't good enough. We have no style, play turgid boring anti football & most of the squad are negative and can't handle pressure. I'd rather we didn't get europe. We dont have anywhere near the squad to handle it yet!"
Credit: @chrisjhocking22
"We've had games in hand every week and we always blow it"
Credit: @nickwillo4efc
"Same tripe all the time, we ain't getting Europe we will be lucky to get 8th"
Credit: @malblu1
"No it's not – he's kidding himself, let's be honest"
Credit: @Chrisgill95
"Chance went with tonight"
Credit: @gary2monty
"No Carlo. You have to stop being so defensive"
Credit: @chilemjh
In other news, Everton fans bemoaned this injury update.