Everton: Darren Bent compares Richarlison situation to Gareth Bale at Spurs
Darren Bent has been left flummoxed by a 'surprising' revelation about Richarlison, comparing the Brazilian's situation at Everton to Gareth Bale's early days in north London.
A stat emerged from The Guardian that the Goodison Park faithful have failed to win in any of their games in which the Brazil international has not played in since his arrival from Watford.
Will Richarlison leave Everton next year?
Yes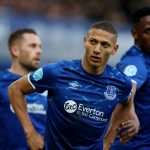 No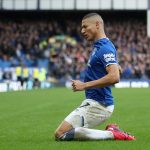 Despite this quite alarming record, the former Tottenham Hotspur, Aston Villa and Sunderland striker told Football Insider that he believes that the squad should still be able to cope without him in the team:
"It's one of those stats that you've got to be able to brush over because yeah, I think he's a very good player, Richarlison, but I wouldn't say he's a game-changer.
"He can be at times but he's not a consistent game-changer like someone like Rodriguez, since he's come in, I wouldn't say that.
"He's performed very, very well for them but when you think of the start of the season, you'd think Calvert-Lewin, Rodriguez and then him, probably. They do rely on him, for Everton it is about squad depth.
"With Richarlison, he toes the line a bit too much, a bit reckless in the challenge, a little bit wild but you can't doubt his ability. I wouldn't say Everton can't cope without him, that's just one of those stats that's a bit surprising.
"Gareth Bale, that was another weird one but look at what happened when he started winning games." 
Richarlison is crucial for Everton
Indeed, the stat about the Merseyside club not yet winning a match without Richarlison tells you that the 23 year-old is an important player for Carlo Ancelotti's side.
Richarlison has scored no fewer than 33 goals and provided a further eight assists in 86 matches over all competitions for the Blues over the last three consecutive seasons (Transfermarkt).
Richarlison can be rash
However, sometimes Richarlison can cost his team by being too rash on the pitch. Indeed, the striker is currently serving a three-game suspension following his straight red card versus Liverpool in the Merseyside derby.
That is one of three red cards that he has received in a total of 197 club appearances, which has also included 29 yellow cards (Transfermarkt).
Can Everton cope without Richarlison?
Indeed, the question is whether the Toffees can really cope without Richarlison. Perhaps the stat of them not winning a game without him is just a blip as Bent suggests, but if it continues for much longer, then they should have something to be worried about.
In other news, find out which star Everton are fighting Liverpool to sign here!