Everton: Jordan makes Tarkowski claim following Dyche links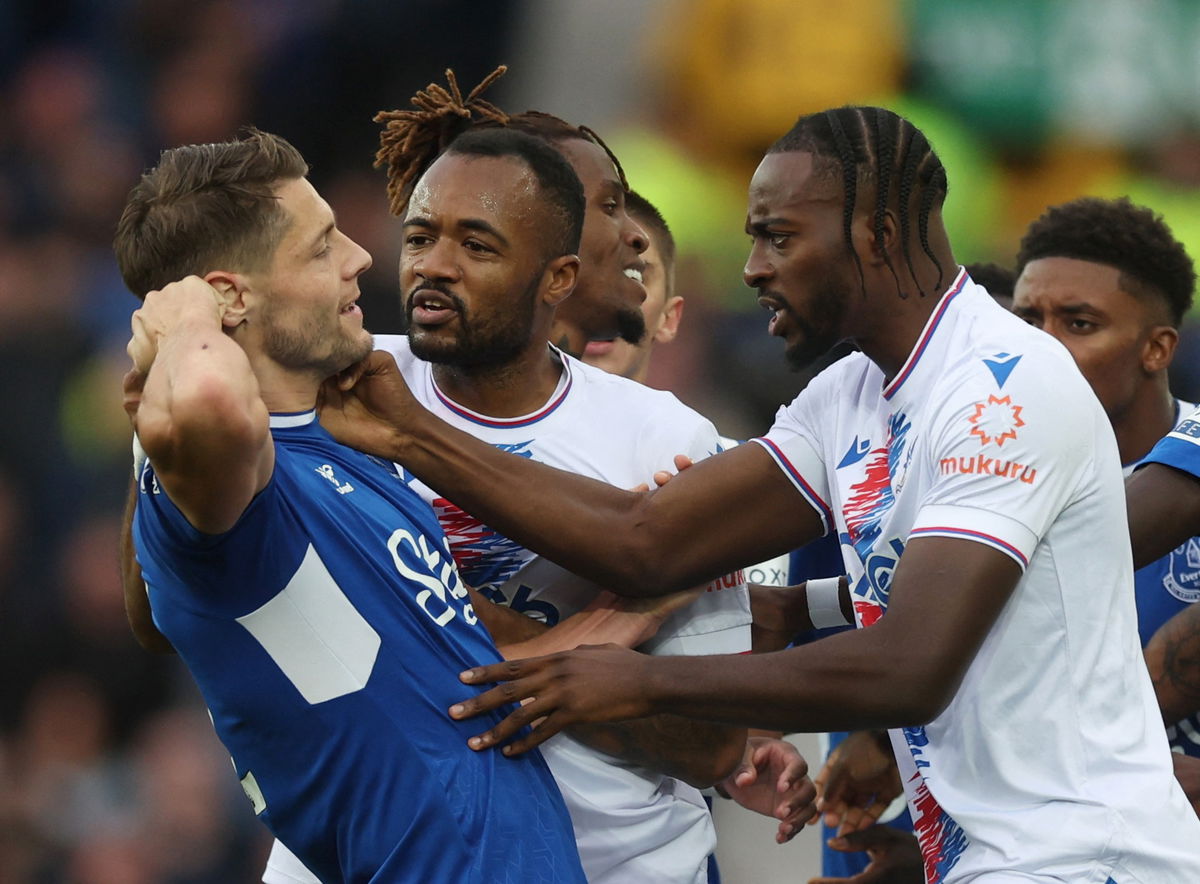 TalkSport presenter Simon Jordan has backed potential Everton boss Sean Dyche to get James Tarkowski performing at a 'better level' at Everton.
The Lowdown: Dyche close to appointment
Sky Sports reported that the Toffees are set to employ Dyche as their new manager following the sacking of former boss Frank Lampard, Everton currently finds themselves 19th in the Premier League.
Tarkowski is a player that Dyche knows well, as he played the defender on 212 occasions as a manager of Burnley in all competitions.
The Englishman made the move to Merseyside last summer as a free agent after his contract with the Clarets expired. The 30-year-old has featured in 20 league matches so far for the Toffees.
The Latest: Jordan backs Dyche
Jordan spoke live on TalkSport about Everton's decision to hire Dyche and backed him to do well there. He was very confident that Tarkowski will improve with him at the helm.
He stated (0:06), "I think there's a lot about Sean Dyche that gets misrepresented. He doesn't misrepresent himself or his belief in himself because he is very confident and believes that he is capable of doing the job and any job that's put in front of him.
"It's a difficult job, but he's a grown-up and he understands his way around. He's got enough experience to be able to manage the shortcomings of the squad that they've got.
"He's got a couple of players there that he knows, Dwight McNeil, about time he turned up.
"I'm sure that he'll get James Tarkowski performing at a better level, I think it's a sensible, half-decent appointment."
The Verdict: Dyche could be the man
We believe that Dyche could be the one to keep Everton up this season and improve Tarkowski in the process. Indeed, under Dyche's guidance he appeared twice for Gareth Southgate's England and was linked with a number of top clubs, so it's safe to say the English boss definitely knows how to get the best out of him.
His last five league matches with the Toffees have certainly been difficult for him, conceding 11 goals in the process, with losses to Wolverhampton Wanderers, Southampton and West Ham United.
Having said that, it's not been all doom and gloom for Tarkowski in an Everton shirt this season. The BBC's Danny Murphy raved about him on Match of the Day back in October, labelling him as 'the best English centre-half we have that's playing regularly'. Though, he was slammed for his 'dreadful' display against Southampton earlier on this season.
Dyche kept Burnley in the Premier League for eight years, so he knows how to keep a team up when the pressure is on.