Everton: Fans flock to Luke Garbutt tweets as he is set to leave the club
Lots of Everton fans have been flocking to tweets from Luke Garbutt as he confirmed that he will be leaving the Merseyside club after his contract expired.
The 27-year-old has said that he will continue to support the Toffees and thanked the fans as well as the academy for his time at Goodison Park.
Should Everton have kept Garbutt?
Yes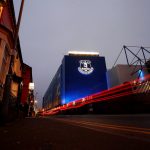 No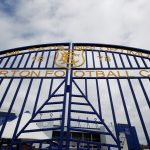 Indeed, Garbutt was at the Blues for 11 years but never really managed to hold a regular first-team place, having made just 12 senior appearances in all competitions and tallying one assist, according to Transfermarkt.
The left-back has perhaps been unlucky that he was at the club at the same time as Leighton Baines, who had developed into a fan favourite with the Blues having played 418 games across 13 consecutive seasons in all competitions so far, scoring 39 goals and providing 67 assists, as per Transfermarkt.
Nevertheless, these Everton supporters were appreciative of Garbutt's time with them and showed their support on Twitter:
Today officially my contract at @Everton has now expired after been at the club for 11 years! The club has been a huge part of my life, and one I had huge pride to represent. There's been many ups and a few downs which I couldn't control. @Everton good luck for the future 💙

— Luke Garbutt (@luke_garbutt) June 30, 2020
1/2 I will continue to follow the football club moving forward. Also a special mention to the fans of the football club which have been unreal towards me nobody deserves success more than u guys ! 💙👍

— Luke Garbutt (@luke_garbutt) June 30, 2020
2/2 finally I would like to mention the academy. My experience and grounding i gained from been a product of the academy is priceless, it made grow up and become a better player and person. 💙

— Luke Garbutt (@luke_garbutt) June 30, 2020
Shame you never got your chance!

— Liam (@Liamnofear) June 30, 2020
Best of luck to you Garbs. Bainesy was a tough one to dislodge!

— Watched Toffee (@WatchedToffee) June 30, 2020
Best of luck lad, still remember I bought a jersey with "garbutt 29" on the back thinking you where the new baines

— Taigdh Sheridan (@TaigdhS) June 30, 2020
Good luck to you young man,you never had the chance to prove yourself in the first team which I thought was wrong, hope you go on to great success.

— Raymond Donegan (@DoneganRaymond) June 30, 2020
Always felt you had more to offer us, let's hope you have better luck elsewhere. All the best!

— TT // Tortured Toffee / 🤨 (@torturedtoffee) June 30, 2020
Good luck mate, shame it never really worked out as it looked like it might, you had one of Europe's best left backs ahead of you most of your Everton career.

Someone will be getting a very talented player.

— Neil (@spuddy1878) June 30, 2020
Evertonians, what is your best memory of Garbutt? Comment below!