Everton: Fans react to Nuno Espirito Santo development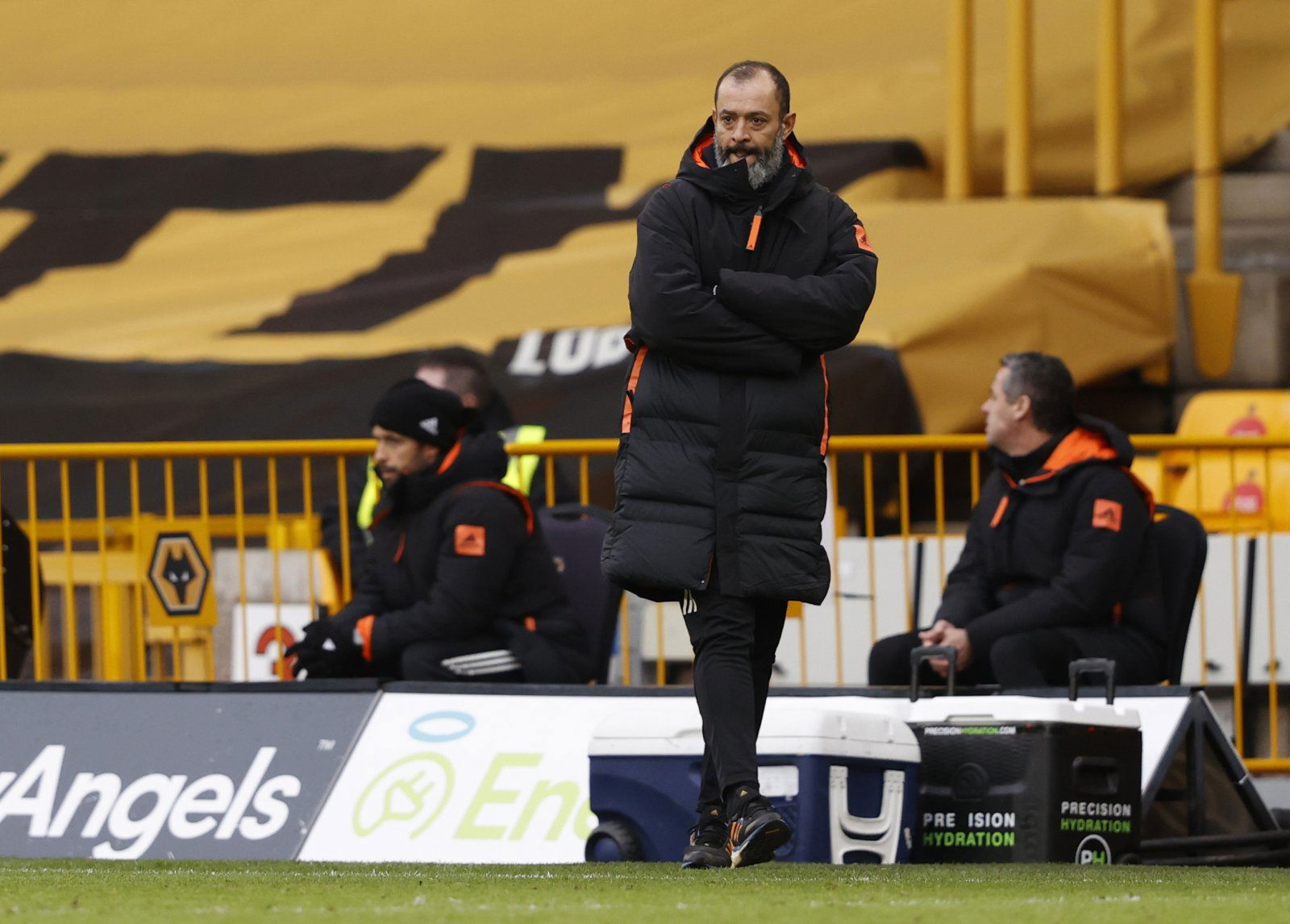 Nuno Espirito Santo is in 'advanced talks' to become manager of Crystal Palace, rather than Everton.
That's according to John Percy, Midlands football reporter for The Telegraph.
Nuno left Wolves at the end of the 2020/21 season after leading them to 13th place in the Premier League.
He had previously steered the club to consecutive seventh-place finishes in the two years following their promotion from the Championship and memorably took them to the quarter-finals of the Europa League in 2019/20, so their most recent season went down as something of a disappointment.
Did Nuno fail to impress Everton?
After Carlo Ancelotti took up the vacancy at Real Madrid, Everton interviewed Nuno for the position at Goodison Park, but he's now said to be close to replacing Roy Hodgson at Selhurst Park instead – indeed, the Portuguese has emerged as the Eagles' 'no. 1 target'.
According to a report from The Athletic, there were both 'admirers' and 'doubters' within the Everton hierarchy following talks with the 47-year-old.
Fan feed The Toffee Blues relayed Percy's report, and here's how fans reacted, with many unconvinced by Nuno after a regressive campaign at Molineux.
Everton fans express relief as Nuno nears Palace
"Thank god"
Credit: @Michael89770191
"Good!"
Credit: @hehitthepost
"Good. Never wanted him."
Credit: @RayMazen
"I'm made up"
Credit: @andy_francis2
"Great news!"
Credit: @efac1878
"Please, if there's a god out there please please please"
Credit: @willwallis6
In other news, a former Everton star expressed scepticism over this managerial link.