Everton: Fans react to Rafael Benitez footage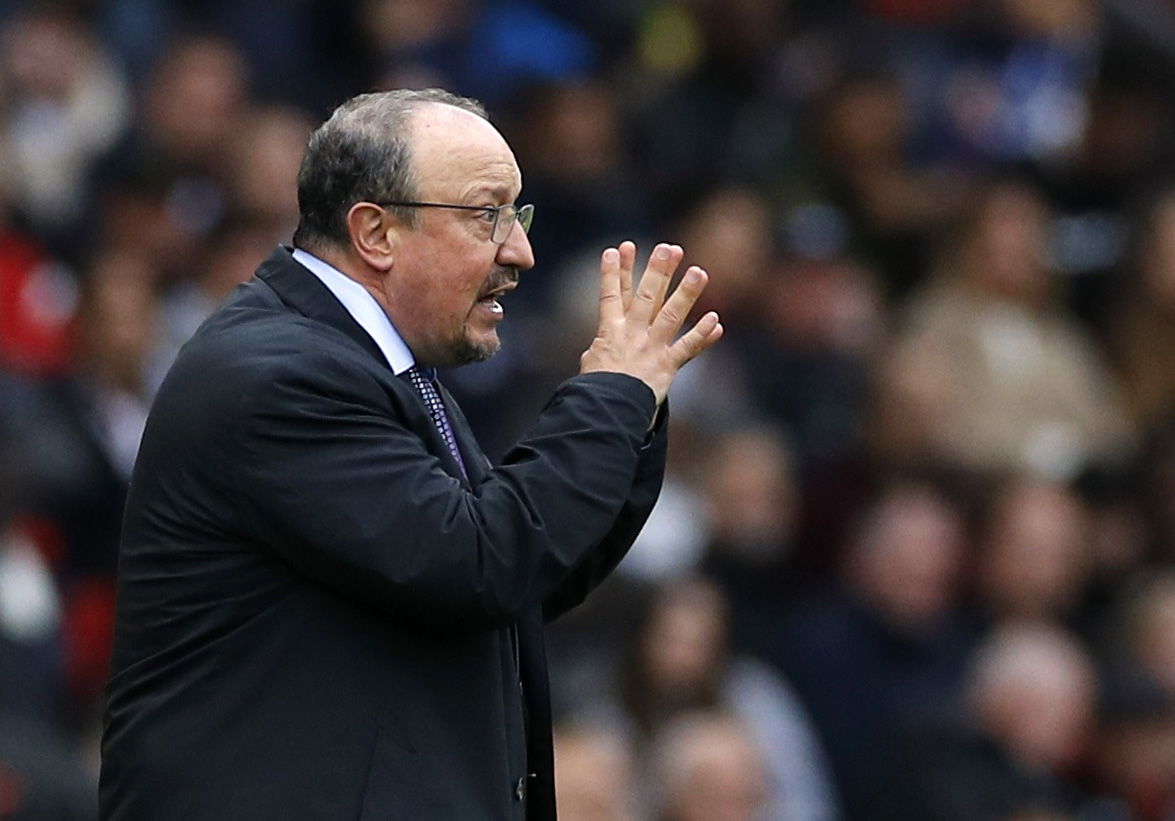 Rafael Benitez has rejected criticism of Everton's 'shape' in their 2-1 loss to Wolverhampton Wanderers on Monday night. 
Instead, the Spaniard told Sky Sports (footage via Football Daily) 'it was a question of character' as the Toffees fell to their third straight Premier League defeat.
Everton's second-half improvement not enough
Everton went down the tunnel losing 2-0 after goals from Max Kilman and Raul Jimenez in a four-minute spell either side of the half-hour mark. The visitors were only able to muster three shots during the first half.
They did improve after the break, with Alex Iwobi reducing the arrears on 66 minutes and Jose Sa facing a further 11 attempts, but it wasn't enough to prevent a loss that sees them slip to 10th in the table.
Sports journalist Josh Bunting says Benitez 'needs to be questioned' in the wake of the result, having apparently failed to learn from the Watford game.
Fan feed Toffee TV relayed the footage from his Sky Sports interview, and here's what supporters made of it.
These Everton fans critical of Benitez
"The more he talks like this the more I'm worried. Again this says I'm stubborn and I'm right and it wasn't anything to do with me. Poor"
Credit: @michaelhilditc5
"two things, in his role as a Manager, he has the responsibility for …"
Credit: @jeffwbee
"Not my fault it was the players then basically, he needs to take responsibility for the set pieces I'm afraid"
Credit: @burrowes6joey
"Nonsense. Look at the stats. Are we winning 'one on one' tackles more than 50%. If not acknowledge, work & improve it!"
Credit: @stergio1878
"Deflecting blame"
Credit: @EFCOliver7
"What a joke of a manager. He took the job to fire James and we get this after."
Credit: @ManyDarin
In other news, fans ripped into this man against Wolves.