Everton: Fans reject James Rodriguez criticism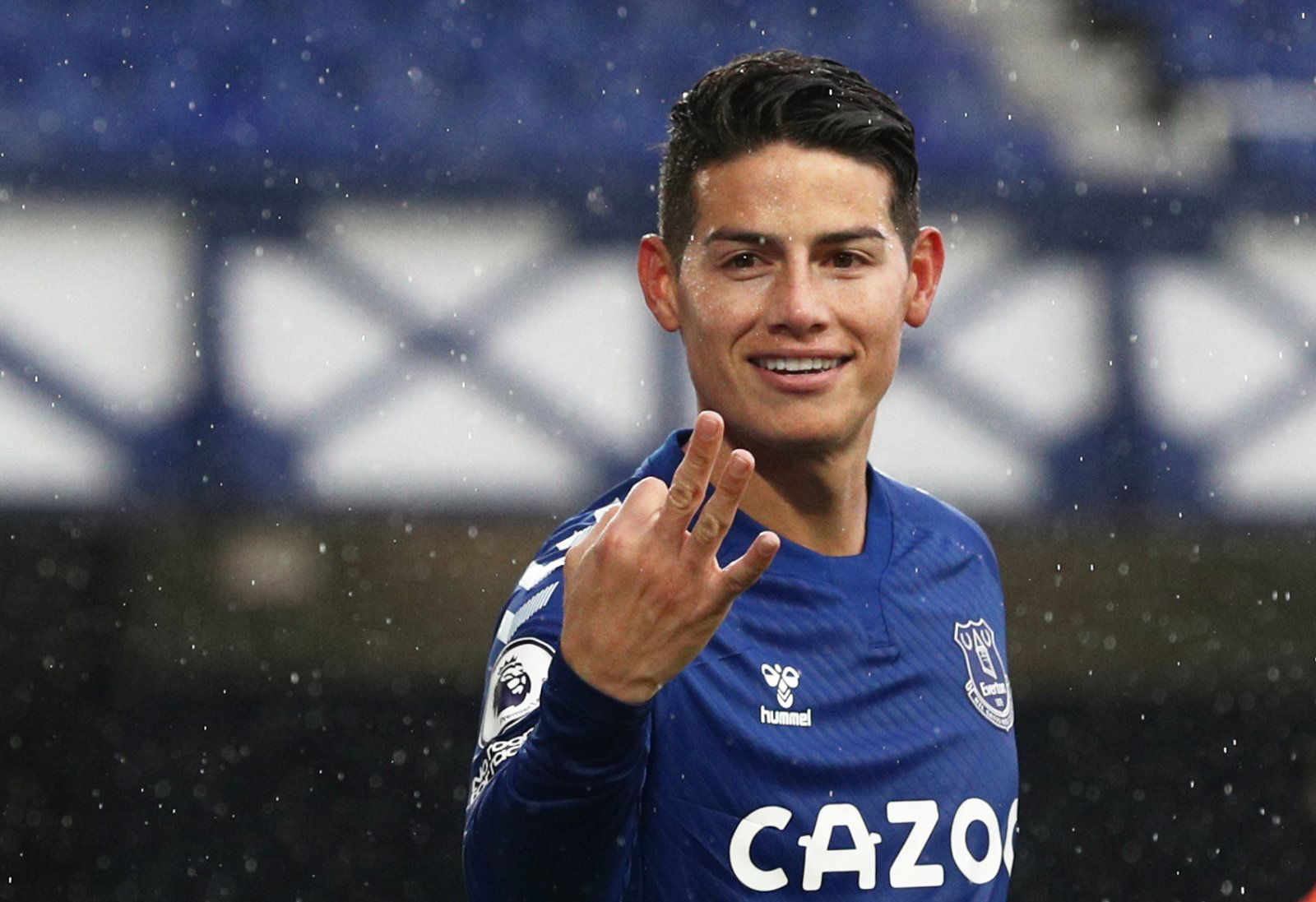 Richard Keys feels vindicated after questioning Everton's signing of James Rodriguez in the summer.
Keys said on the eve of the season that he wasn't 'convinced' by the Colombian, who 'wouldn't be signing for Everton' if he was truly a 'top-drawer' player; and the former Sky Sports anchor revisited the comment on his blog this week.
"I didn't fancy James Rodriguez," he wrote. "And who was right? Correct. I was.
"After a couple of good games in blistering sunshine – against run of [the] mill opposition – James disappeared, as I knew he would. And Everton are better without him."
James' season so far at Goodison Park
Rodriguez has scored five goals and set up eight since his arrival from Real Madrid. He has been directly involved in four goals against top-seven opposition, contributing assists in both Merseyside derbies and netting against Manchester United and Leicester.
The Colombian has missed Everton's last four league matches through injury. Carlo Ancelotti's men won the first two – against Southampton and West Brom – before consecutive defeats against Chelsea and Burnley.
Unsurprisingly, Keys' staunch defence of his stance on Rodriguez did not meet kindly with these Everton fans on Twitter:
These Everton fans dismiss Keys criticism
"Haha, I'd have been happy to pay what we pay him just for Spurs, Utd & Liverpool away"
Credit: @EFCMatt1
"His blog is full of stuff like that. It's going back in time. That being said there are some who seriously think we're better off without James, as hard as that is to believe."
Credit: @RyanSoccerAA
"He's probably going to be the difference between Europe or not in our last 10 fixtures"
Credit: @bluesofgoodison
"Scored against United away, assists against Liverpool away, clearly been managing an injury when he has played"
Credit: @stebowy1
"Hahahahaah better off without him aye, at the start of the season we were scoring for fun, now this 'run of the mill opposition' beat us at home."
Credit: @Owens_EFC
"He must be mad, James is our best player, the only genuine top class player we've got."
Credit: @EvertonAllSorts
"And this is why we're all better off not having @richardajkeys on our screens. The man who said Pep needed to watch how Sam Allardyce sets his teams up."
Credit: @Mightymj1
In other news, many Everton fans loved this player's rallying cry after FA Cup exit.