Everton: Greg O'Keeffe picks out Kevin Thelwell for criticism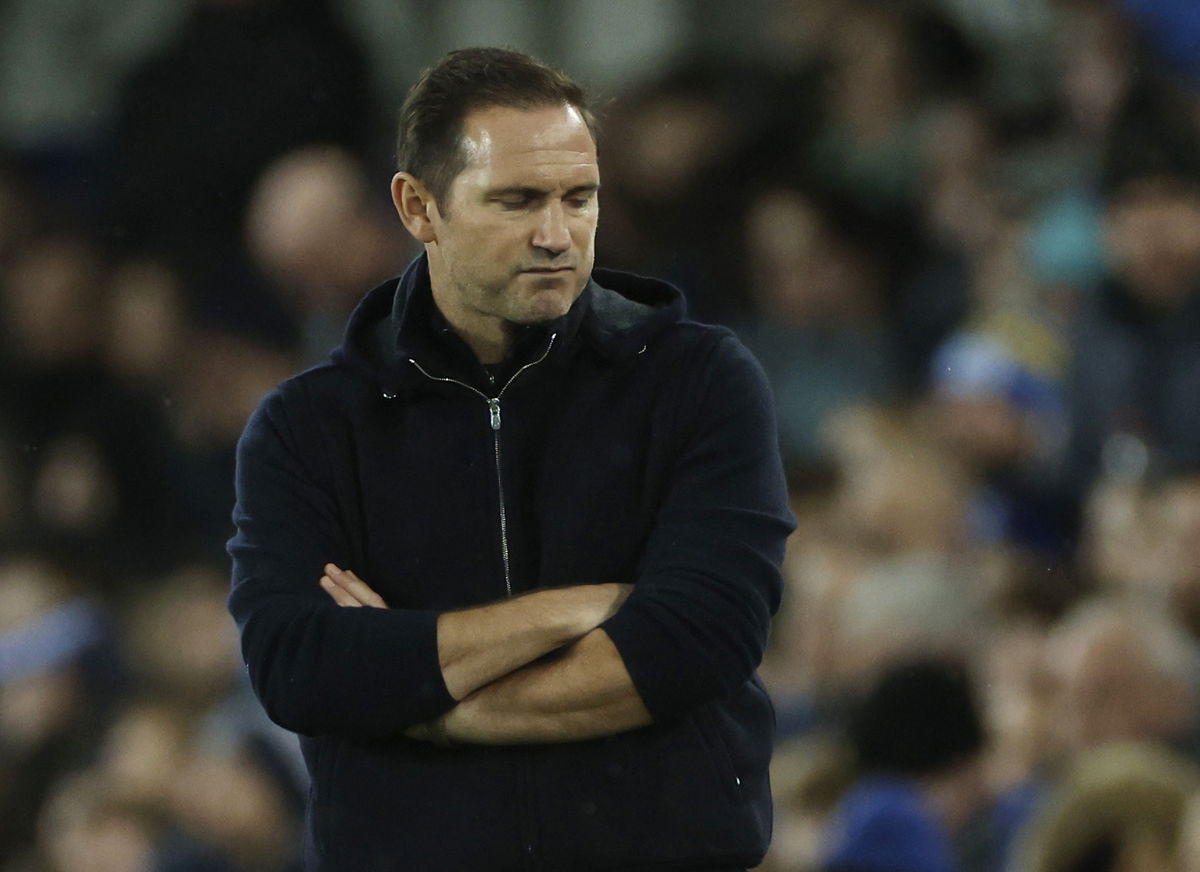 Journalist Greg O'Keeffe believes that Everton director of football Kevin Thelwell needs to question his transfer decisions if Frank Lampard ends up sacked.
The Lowdown: Everton in turmoil
Despite picking up a point away to Premier League champions Manchester City not too long ago, Everton were booed off the pitch after their 4-1 defeat at home to Brighton & Hove Albion in midweek.
This led to many speculating over the future of Lampard, with the former Chelsea boss having won just one game in his last 11 across all competitions, with that run also including heavy defeats to Bournemouth.
However, it's not just Lampard that should be questioned, with the manager working closely with Thelwell over the summer to recruit eight new players, with many of them failing to make an impact.
The Latest: Thelwell's role to be questioned
O'Keeffe has insisted that Thelwell, who was appointed not long after Lampard arrived at Goodison Park, has had a big role to play in Everton's woes this season, as he explained on the All Together Now podcast.
He said: "I did want to say this about Thelwell. I think he's flying under the radar to a degree, and it's early doors in his reign – but only as early doors, really, as it is for Lampard; he didn't come in much after the manager.
"What I would say is you do have to look at the summer and say, okay, Amadou Onana – good business. [Has] potential, a player that looks like he's going to be a really, really good player if he's been a hit or miss so far. I agree with that signing, I can see the value.
"Dwight McNeil – I can't see it.
"He wasn't good enough for Burnley, the feeling was this was a team that's going into the Championship and they were almost glad to see the back of him with his stats as well. Moneyball there? I don't think so.
"Last night [against Brighton] again, and someone was saying to me earlier and I tend to agree, even if you put aside his ability and say he's young like Lampard keeps saying, has he got the right personality to thrive in one of the most difficult situations you can have in football in one of the most difficult clubs with one of the most frustrated and angry fanbases? I'm not sure he has.
"Finally, Neal Maupay – spent a lot of money on Maupay to try and replace some of the qualities that Richarlison's got. We were sceptical at the time, I don't see it.
"So if Frank Lampard ends up going, Kevin Thelwell's got to take a long hard look at the decisions that he was involved in over the summer, too, and say we got more wrong than right."
The Verdict: Many people responsible for Everton's woes
It's not as simple as people solely pointing the finger at Lampard, Thelwell, Farhad Moshiri or the Everton players as to who is at fault for the Toffees' rapid decline over the last few years, as it's a combination of things.
Too many Everton players have been at the club for too long now without making significant impacts such as Yerry Mina, Ben Godfrey, Tom Davies and Abdoulaye Doucoure, whereas some of the signings over the years have made no sense, such as Sandro Ramirez, Cenk Tosun and James Rodriguez.
However, this season, a lot of the blame must fall on the shoulders of Lampard and Thelwell, as they clearly had the most say over the summer, and the new recruits have failed to help progress the club forward in any way, so it's a huge mess at Goodison Park once again.