Everton: Kieran Maguire welcomes Carlo Ancelotti's comments on his future
Football finance expert Kieran Maguire has given a positive verdict about Carlo Ancelotti's recent comments regarding his Goodison Park future.
Ancelotti had spoken about his future recently, saying that he wants to stay at Everton for as long as possible, even though his contract expires at the end of the 2023/24 campaign.
Will Ancelotti stay beyond 2024?
Yes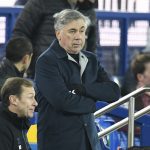 No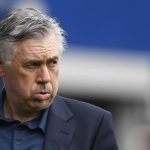 Maguire believes Ancelotti and the new stadium could be great
Maguire was talking to Football Insider about Ancelotti's comments and he reacted positively, saying that if the Toffees get European football at their proposed new stadium when it opens, paying for Ancelotti's contract extension in the future could be 'small fry' for the Toffees.
The finance expert said: "Given the ambition of the owner, it would be a perfect storm for when Bramley Moore Dock opens, and they are hoping that could be 2024.
"That's the year when the reformed, revamped Champions League takes place, and that's going to be amazingly lucrative.
"If Everton, with a manager of the calibre of Ancelotti, could get their stars in alignment, new stadium, all of these additional matches taking place, hosting clubs like Barcelona and Bayern Munich in that season, it would make everything worthwhile. Carlo Ancelotti's salary will be relatively small-fry compared."
The Toffees are currently fifth in the Premier League and only eight points behind second-placed Manchester United. Ahead of their game against Chelsea on Monday evening, Ancelotti's men are only a single point away from the last Champions League spot with a game in hand.
Everton last played European football in 2017, when they were in the Europa League.
Bright future could be waiting for Everton
Everton's plans for a new stadium have already been given approval and it has been commented that Bramley-Moore Dock will be a 'world-class addition' to the city of Liverpool. It is reported to be a £500m scheme and it could also create a lot of jobs (BBC).
If Everton end up playing European football in the new stadium immediately, that might help them earn more finances and revenue, which could be used to bolster the squad and hand Ancelotti a new or improved contract.
The Italian has a lot of European experience and having him manage Everton at that level could be a blessing, should he and the Toffees remain on track for it.
In other news, Everton have been dealt a blow in their chase of a midfielder- read more here.