Everton: Greg O'Keeffe claims Sean Dyche is the logical appointment to make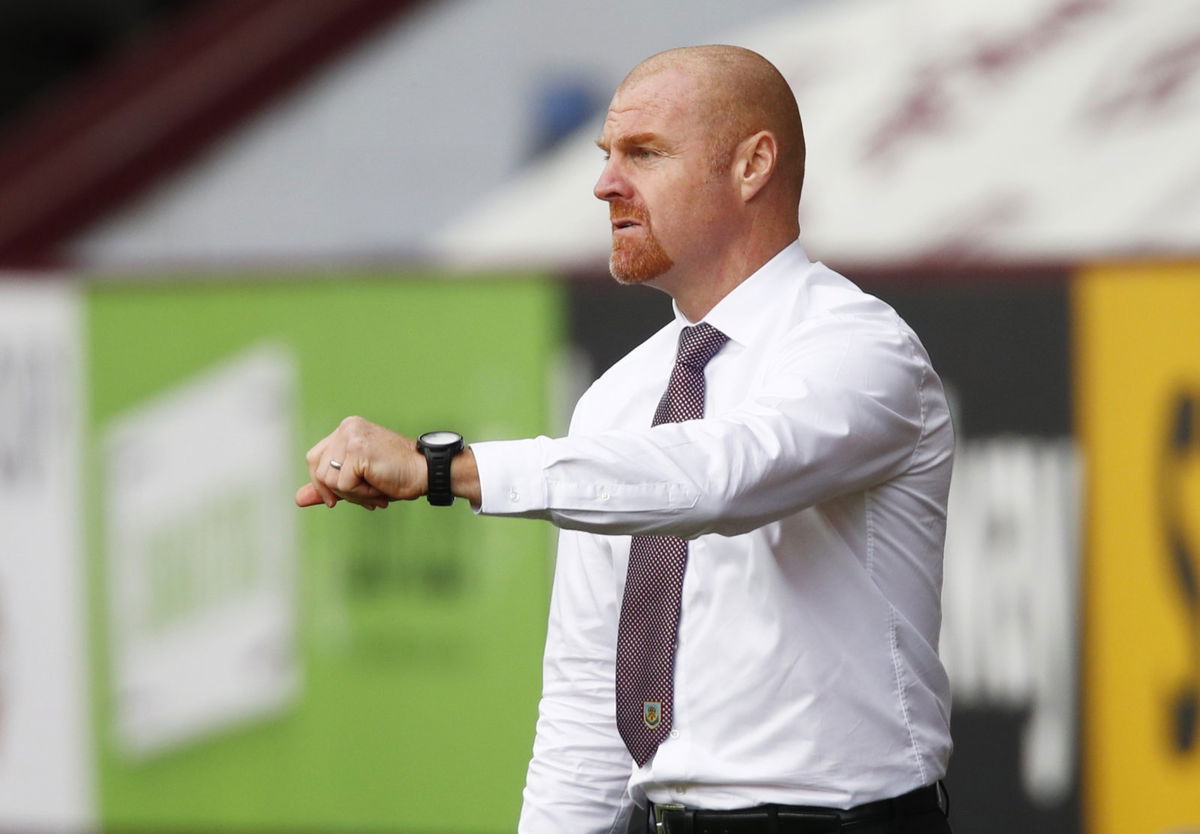 Greg O'Keeffe has insisted on the All Together Now podcast that Everton appointing Sean Dyche would be both sensible and logical.
The Lowdown: Everton need a saviour
As things stand, Everton are staring down the barrel of relegation from the Premier League for the first time in the club's history, which would be a huge failure on Farhad Moshiri's behalf.
Therefore, he must appoint the right manager that can get them out of this worrying predicament, even if it's only on a deal until the summer so they can then assess their situation and take stock of where they are.
While Marcelo Bielsa is said to be near the top of Moshiri's managerial shortlist, it has since been reported that the former Leeds United boss believes Everton's squad is too slow for the way he would want them to play, so they may now be forced to move for someone seen as more pragmatic, such as Dyche.
The Latest: Survival only thing on Moshiri's mind
Given Everton's current position in the league, O'Keeffe thinks the short-term future of Everton has to be the priority when looking for a new manager.
He said: "Realistically, we might have to go down the road of making an interim appointment like West Ham did with David Moyes – someone who comes in, steadies the ship and keeps us up.
"It's not brilliant, but I think with such disarray and upheaval, I think the short term and survival has to be the priority. So I would say you're then looking at people like David Moyes, however, he's clung on at the weekend and might even, with Danny Ings coming in, look like he's going to consolidate his position there and would not be available."
On Dyche, he added: "It doesn't really fire my jets but he kept Burnley competitive and up in the Premier League for far longer than they had a right to be in terms of their budget and the players they had.
"Okay, he went down last season. We took two of their players, we might as well as take their manager. Sean Dyche, I could possibly see the logic."
The Verdict: Dyche would be a safe pair of hands
It's a valid point from O'Keeffe that a short-term appointment could well be the best route to go down for Everton as they just need someone who can save them from their horrific form until May.
However, that will be very difficult to do as they tried that once before with Sam Allardyce and perhaps in hindsight, regrettably ended up handing him a longer-term deal, so it could be hard to find a Premier League-proven manager content with a deal lasting until the end of the season, as that could create more uncertainty for them.
Dyche made a name for himself in the Premier League by keeping Burnley in the top flight for so long, which shows he has the experience, while he's certainly been admired by Moshiri for some time having been wanted by the owner and Everton board back in 2017 during his time at Turf Moor, so seeing him wind up at Goodison Park wouldn't be too much of a surprise.