Everton: TalkSPORT man rips into Toffees fans for off-field troubles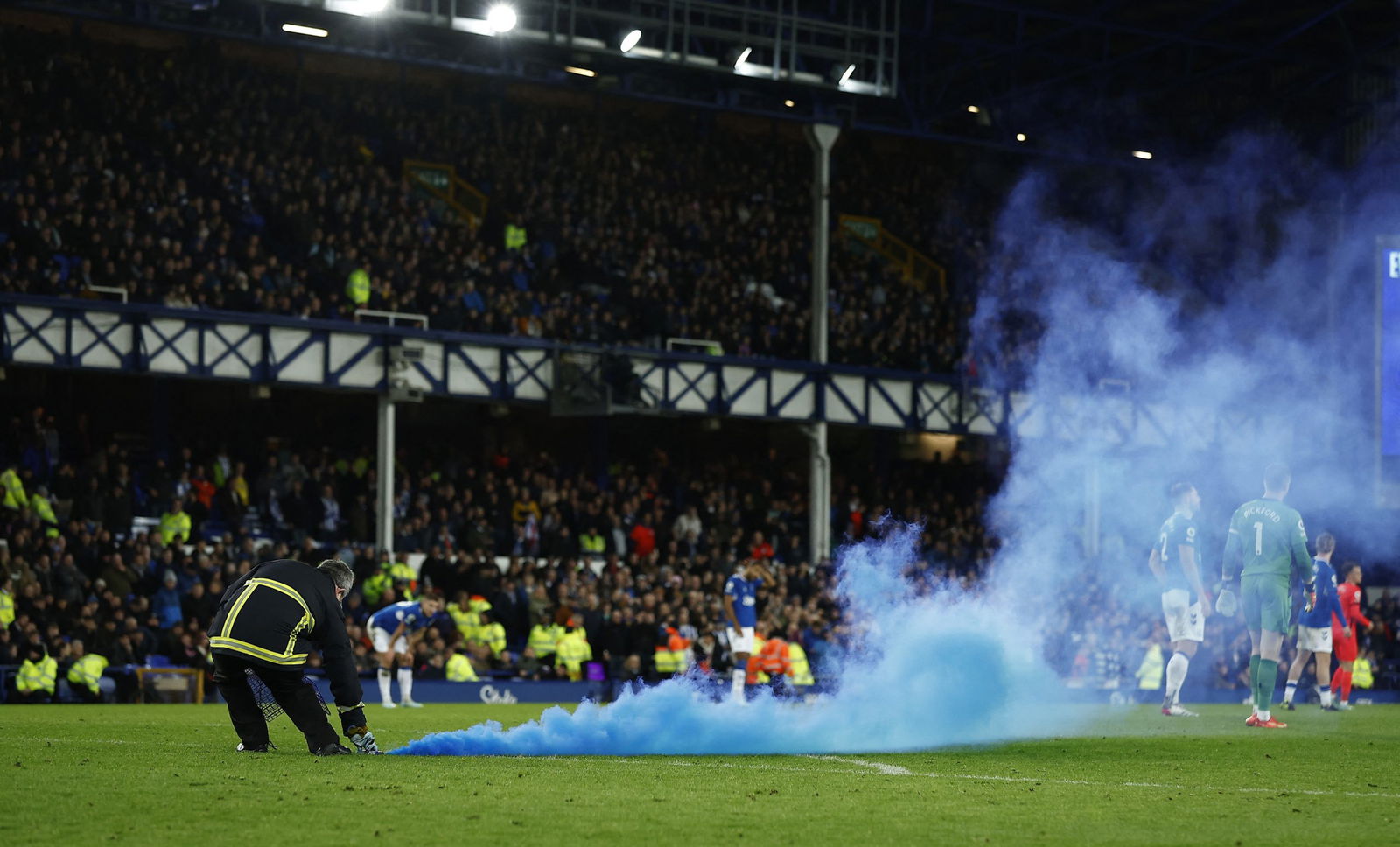 Alan Brazil has slammed the Everton fans live on TalkSPORT after the club's board of directors were told to stay away from the last home game.
The Lowdown: Chaos engulfing Goodison Park
At the end of last season when Everton confirmed their safety in the Premier League there were scenes of relief and jubilation at Goodison Park which will have filled fans with hope and optimism that something similar wouldn't happen again.
However, that was seemingly only to be a dream as Everton find themselves inside the bottom three and facing a real threat of relegation, especially given their worrying lack of transfer activity.
It's not just on the pitch that thing are going wrong for Everton though as last week their board of directors were urged to stay away from the ground due to threats to their safety, which was soon followed by claims of Denise Barrett-Baxendale having been put in a headlock when leaving the director's box, although this is yet to be proven.
The Latest: Everton are in a huge mess
Despite those claims not being proved true, Brazil still didn't hold back as he slammed the Evertonians for putting the board of directors' safety at threat and not allowing them to attend a game.
He said: (0:00) "I understand the fans' passion that Frank was relating to there but I'm sorry, this has gone too far when directors and don't get me wrong we've got so many foreign directors now, when they feel it's not safe to attend a football club they might as well walk away and say I'm out, I'm selling the share. That is a disgrace."
The Verdict: Moshiri must get the club in order
Evertonians have every right to be angry and fed up with what their club and board are serving up and have been doing for several years now as they have thrown away so much money on transfers over the last few seasons.
However, the fact that directors were advised to not attend games is certainly not on and the threat appeared to be real given what happened to the likes of Ellis Simms and Yerry Mina after the game when they were trying to leave Goodison Park.
It's very bizarre for Brazil to have gone on national radio to kick Everton fans when they're already down and struggling to get behind their club, manager and players and face dropping out of the Premier League for the first time in their history.