Everton suffer big injury setback to £29M Yerry Mina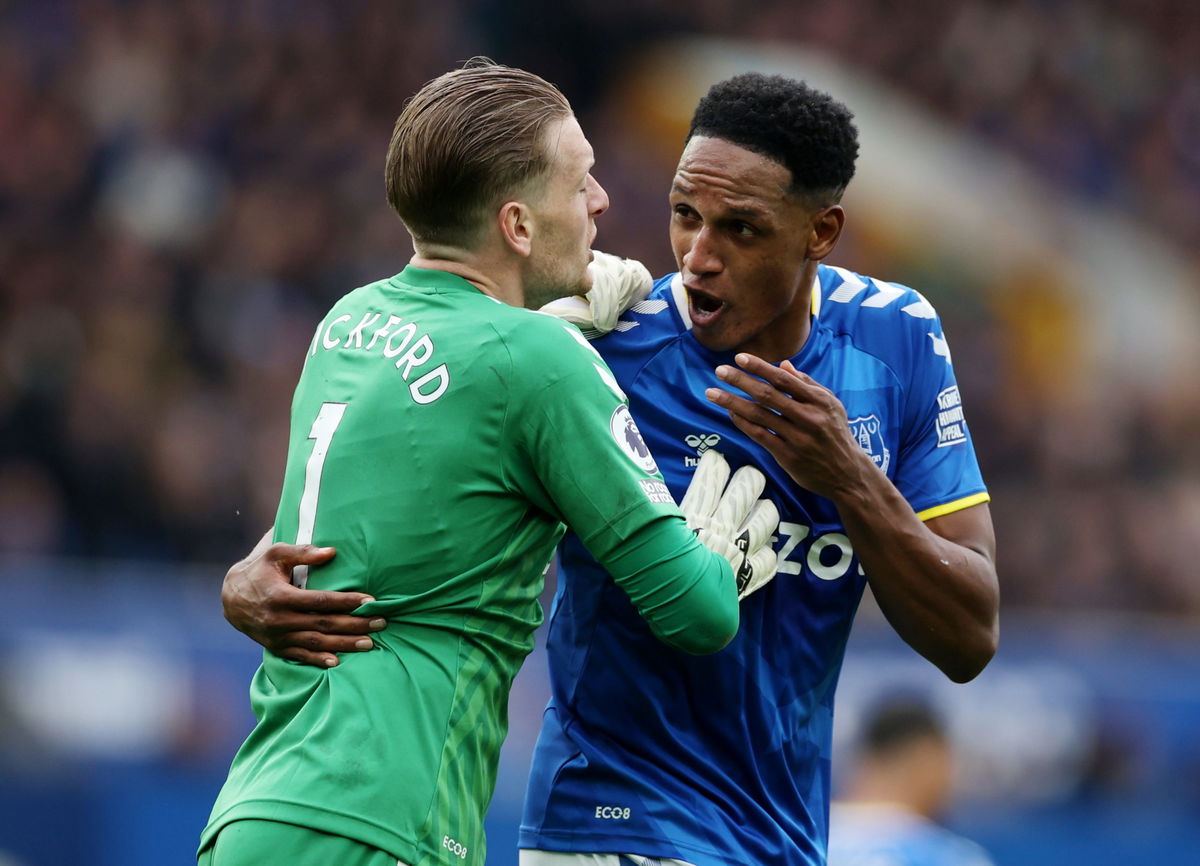 Everton have suffered yet another injury setback over centre-back Yerry Mina, with the Colombian set to spend upwards of three weeks on the treatment table.
The Lowdown: Injury strikes again
Since signing for Everton in the summer of 2018, arriving from Barcelona, Mina has missed at least a few games each season due to injury woes.
Although, this time – at age 28 – the Colombian international has missed more games than ever before across the last two seasons.
Mina suffered an ankle ligament injury on the opening day of the season and upon Everton's mini pre-season across the World Cup's international break, the Colombian suffered a hamstring injury and will need to undergo a scan as a result.
It's another setback for the star who has already missed 15 games this season.
The Latest: Dinnery dishes out disaster-class
Injury expert Ben Dinnery believes that Mina will endure yet another spell on the sidelines for a minimum of two weeks, though his recovery time could be extended.
Speaking to GIVEMESPORT, Dinnery said: "It's a difficult one because, with any hamstring injury, we're looking at two or three weeks at least.
"Certainly, with Yerry Mina, it may be one that you're just looking at and thinking is that going to stretch even beyond that?
"It's just unfortunate that this is the latest setback and, undoubtedly, it will impact on the remainder of his season."
The Verdict: A gutting blow
At 28-years-old, in and around his prime years, the opposite seems to be occurring for Everton's £29m star.
Over the last two seasons, the ex-Barca defender has missed 32 games and counting for Everton.
With his contract expiring next summer, his prospects towards earning a new deal at Goodison Park are looking slim, with the star no longer a reliable feature in the squad.
The latest setback is cruel and could be detrimental to his Everton career.
It's a gutting blow for both parties with Everton needing all of their reinforcements amidst their relegation dog fight.