Everton: Fans react to tweet on Jordan Pickford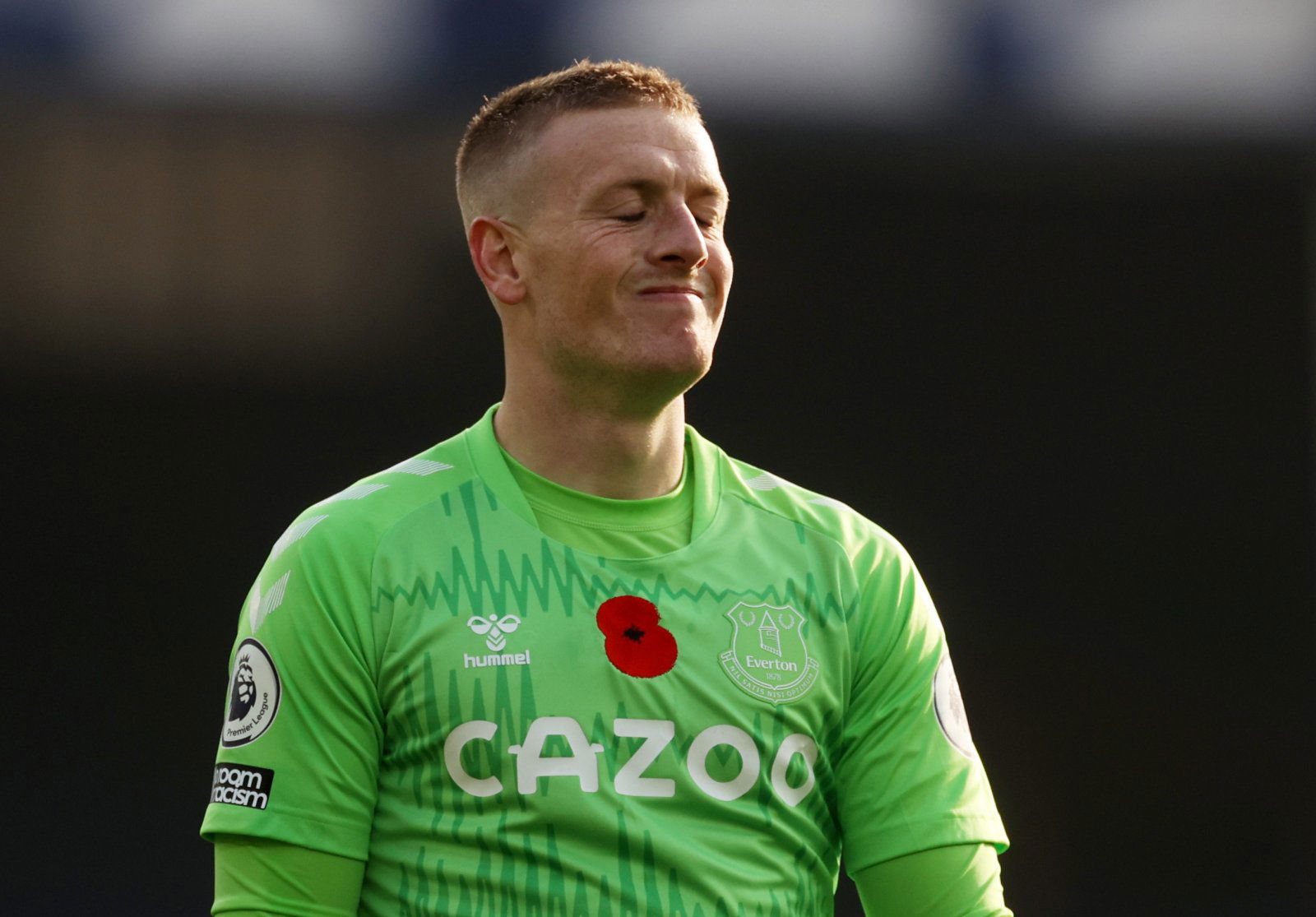 Everton suffered their third consecutive defeat in a row in the Premier League when they lost against Manchester United on Saturday, and Jordan Pickford was, once again, in the firing line.
The Toffees actually took the lead at Goodison Park, with Bernard driving a shot past David de Gea, but that was as good as it got for Carlo Ancelotti's side. Bruno Fernandes netted twice before Edinson Cavani scored his first goal for the Red Devils in injury time.
Pickford could have made matters worse by giving away a penalty after a wild kick caught Harry Maguire. The United captain himself was quick to poor cold water on the situation by saying he pushed the shot-stopper first.
Can Jordan Pickford turn things around at Everton?
Yes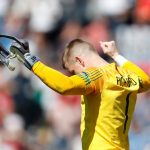 No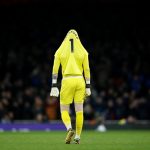 David Prentice, the Liverpool Echo sports editor, was adamant it wasn't a penalty, as was Tim Cahill, who expressed the same opinion on BT Sports. Prentice shared a tweet, which attracted plenty of attention from the Toffees supporters, who took to Twitter to slam what they see as a witch hunt against the England international.
Let's see what they had to say about the Pickford situation below
The Jordan Pickford witch hunt is really without precedent – the 'incidents' have not been exceptional in a football context but the scrutiny and vilification is exceptional – can responsible broadcasters call out the death threats to his family and give the lad a fair chance ⚽️

— Marcus Cain (@mcain_marcus) November 8, 2020
Media carrying on their witch hunt against JP

— Liz Long (@Elizabe59061391) November 8, 2020
People also missing that it was Keane who made far more contact with McGuire. They see what the want to see.

— Lee Wilson (@WilsoleWilson) November 8, 2020
yep and not the first time this season is it fear why they dont say anything and @btsport the culprits again.

— Paul Aldo (@paulaldo44) November 8, 2020
Unbelievable that, Steve McManaman the posh lad from Kirkdale gave Utd 2 pens today.. and completely missed that push..

— David (@DBrisco72) November 7, 2020
Thing is David, other pundits spot it too, but don't mention it because it doesn't fit their agenda

— EFCFletch (@fletch2505) November 8, 2020
In other news, Darren Bent tips this man to leave Goodison Park.