Everton: Paul Robinson praises Jordan Pickford despite Robin Olsen's arrival
Paul Robinson has praised Jordan Pickford despite the late arrival of Robin Olsen at Everton on Transfer Deadline Day.
Speaking to Football Insider, the former Tottenham and Leeds goalkeeper does not think that the place of Pickford is under threat despite the arrival of a new challenger. He said:
"I think he does need a challenger behind him, somebody he knows who is able to take his jersey.
"Robin Olsen is an experienced goalkeeper who has played at international level for Sweden for a long time.
"He had an indifferent time at Roma, he wasn't at Roma last year he was on loan at Cagliari and played a handful of games for Cagliari.
"He comes with a wealth of experience and stability that can be there if needed.
"I don't think there's any call to replace Jordan Pickford at the moment, you look at it he's not playing badly he's making mistakes.
"I saw Neville Southall say this on the telly, and he was quite right that time-wise, it's only two or three minutes in total, he's not playing badly, he's just making silly errors.
"He's making silly mistakes at Everton that are costing him and his confidence but it's not costing Everton games at the moment, so if he can eradicate that and he can put a run together of five or six games with three or four clean sheets then he can put it all to bed.
"It could still be a good season for him."
Pickford makes mistakes
Indeed, Pickford has made a lot of mistakes during his time in between the sticks for the Merseyside club.
His most recent one came against Brighton in the Premier League, where luckily for him it did not prove costly as Carlo Ancelotti's team ran out 4-2 winners.
The England international was not able to hold onto the ball and thus gifted the opportunity for Neal Maupay to tuck home an equaliser for Graham Potter's side toward the end of the first half, which earned him a lot of stick from several members of the Goodison Park faithful.
This is not the first time that Pickford has made an error that has lead to a goal in the top flight either, as he was culpable for four errors that led to goals in the division in 2019/20, according to Sofascore.
Olsen is less error-prone than Pickford
Olsen is not as error-prone as Pickford, as the Sweden international made zero errors leading to goals while playing in Serie A last term.
Should Pickford be sold by Everton?
Yes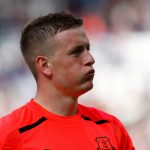 No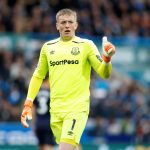 However, Pickford is arguably more comfortable on the ball than Olsen, as he averaged more accurate passes (18.7) per game in the EPL in the last term compared to the 30-year old's 15.4 in the Italian top flight, and also averaged more touches of the ball (40.7) per match to Olsen's 35.2.
Pickford has also averaged two saves per game in the Premier League so far this season.
Hard to disagree with Robinson
In this case, it is hard to disagree with Robinson that Pickford is indeed not playing that badly but just making mistakes.
However, the 26-year old will no doubt have to watch his back as Olsen will surely look to pounce on his starting place if he makes more errors.
Evertonians, would you drop Pickford for Olsen? Comment below with your views!