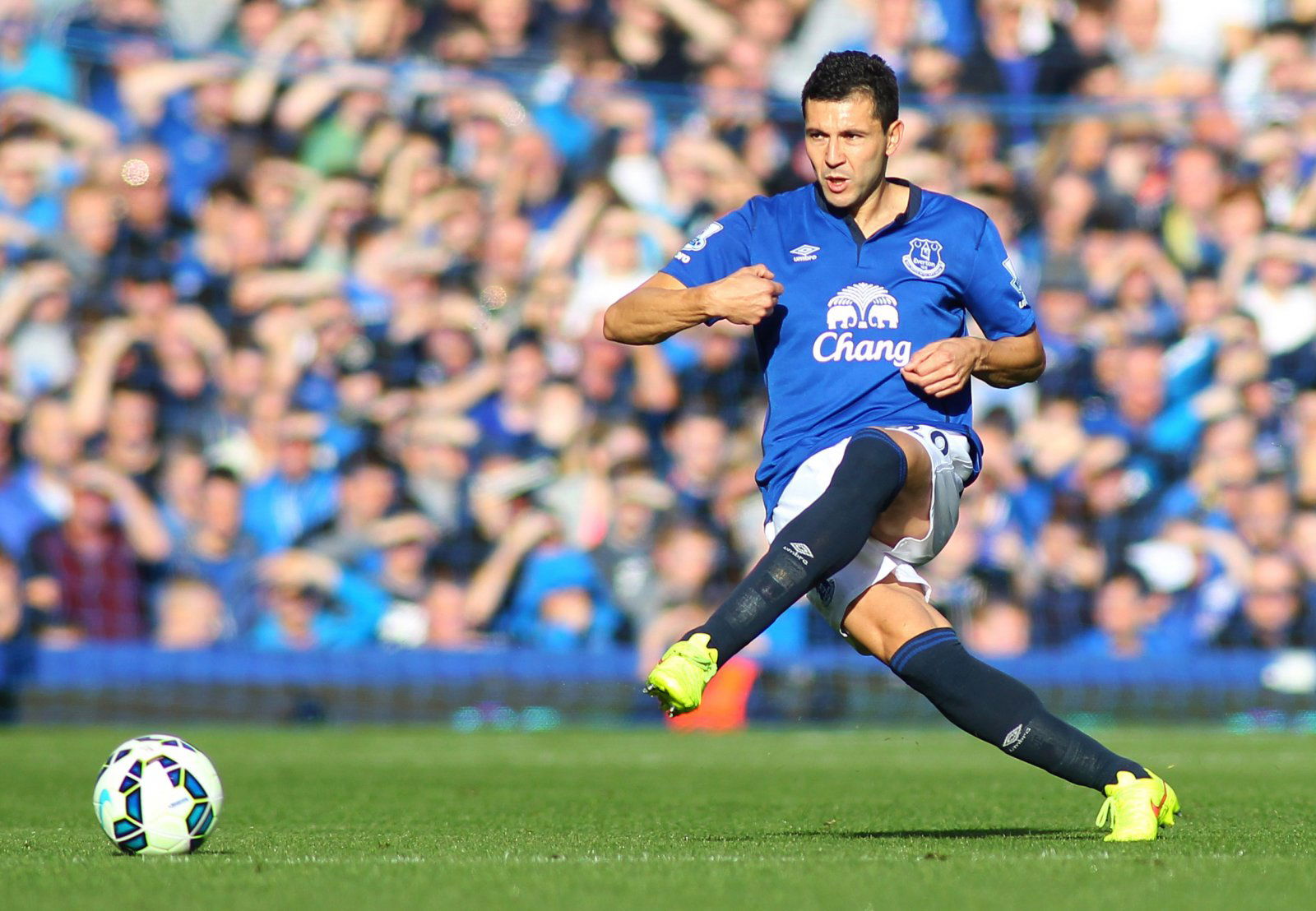 Look away now Everton fans, we're going to be talking bout Antolin Alcaraz…
There are excellent players in this world and then there are truly terrible ones, and Antolin Alcaraz is verging precariously close to absolutely-shocking-downright-awful-disaster-who-deserves-absolutely-no place-before-playing-fans; our new level measurement – sort of the equivalent of turning it up to 11…but in a very, very bad way.
Once a man of Wigan Athletic, a side hardly renowned for their staunch defensive work, Alcaraz linked up with his former boss Roberto Martinez in July 2013. Now, we genuinely don't know exactly why the move happened, but we do have one slightly plausible explanation. You know when you make those empty promises about marrying your pal if you're both single by the age of 36? Well, maybe that was the case with Martinez and 30-year-old Alcaraz. Maybe, in some truly bizarre pie-filled ritual, the pair decided that they would follow each other out of the DW Stadium to the four corners of the world and beyond (or Merseyside, in this case). Believable, right? Footballing ability certainly wasn't the motivation, we know that much for sure, anyway.
Fortunately, the defender cost the club absolutely nothing (other than their soul), which is perhaps the Paraguayan's one saving grace. Imagine if Everton actually spent real money on him, that would have been carnage.
Following what was a disastrous spell at Everton, the defender moved to UD Las Palmas on a free transfer, before leaving Europe to return to his home nation of Paraguay and Club Libertad Asuncion.
At the tender age of 36 and valued at a mammoth £180k, Alcaraz is presumably seeing out his days with Paraguay first division side Olimpia. Unless Martinez re-joins club football of course.
Everton fans, what are your standout memories of Antolin Alcaraz? Let us know in the comments below!