Look at him now: Bebe and Manchester United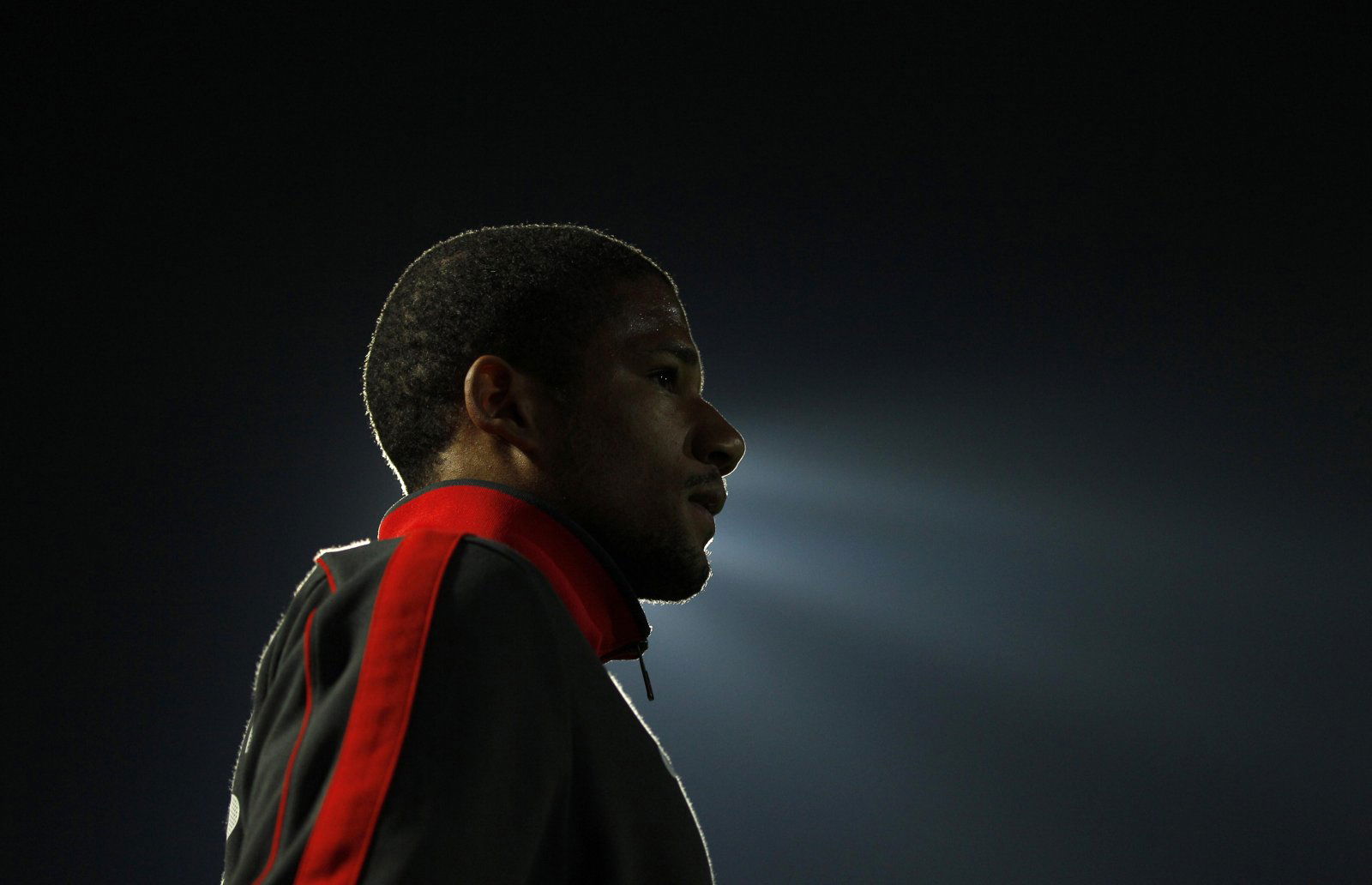 One of Manchester United's most bizarre transfers, Tiago Manuel Dias Correia, otherwise known as Bébé, literally went from rags to riches when he signed for Manchester United.
It was 2010 when football legend Sir Alex Ferguson temporarily lost all sense spending £7.4 million (as per the Guardian) – yes, you read that correctly – on Bebe from Portuguese side Vitoria de Guimaraes.
Bear in mind, this is the same man who bought sensations Cristiano Ronaldo, Wayne Rooney, Rio Ferdinand, Nemanja Vidic, Eric Cantona, Roy Keane, Edwin van der Sar, and Ole Gunnar Solskjaer, amongst many, many more.
Yet here was Bebe, a man who possessed so few credentials commentators were forced to analyse his performances from the Homeless World Cup; who was quite literally living the impossible dream, ascending from the shelters of Lisbon to play under the starry lights of Old Trafford.
Indeed, it genuinely defies belief that a man, who Ferguson admitted later had never been seen playing, was about to make the step up from a relatively unknown five-a-side tournament to the biggest stage in Europe, playing for one of the most iconic clubs in the world, off the back of a recommendation from former assistant manager Carlos Queiroz (The Guardian).
Unsurprisingly Bebe failed to make much of an impact in the domestic league managing a paltry two appearances, both of which were off the bench, but he did enjoy a little more luck in the Champions League, contributing a goal in the single game he played.
The winger was loaned out to Besiktas just a year after arriving, before being shipped off to Rio Ave, Pacos Ferreira and eventually Benfica where he was signed for £2.7 million (Transfermarkt).
The winger's career at Benfica produced a similar number of loan spells, spending time with Cordoba and Rayo Vallecano before being bought by SD Eibar.
Whether clubs have somehow not learned from the past, or there is genuine quality in Bebe's game is debatable, but he was again loaned out, this time by Eibar, before making a permanent switch to Segunda Division side Ray Vallecano.
He has since reflected on his disastrous experience at Manchester United: "Every day I called my agent to ask him to get me out. It was a bad time," Bebe told Goal.
"When you do not play, even if you are at a great club, then you are not happy, so why continue?"
"I remember that I was going for a United game with the youth team, and my agent called me and told me I had been sold to Benfica. It was the best moment of my life!"
Sir Alex Ferguson will be remembered for a lot of things and the Bebe debacle is most definitely one of them.