Features
Look at him now: Cameron Borthwick-Jackson and Manchester United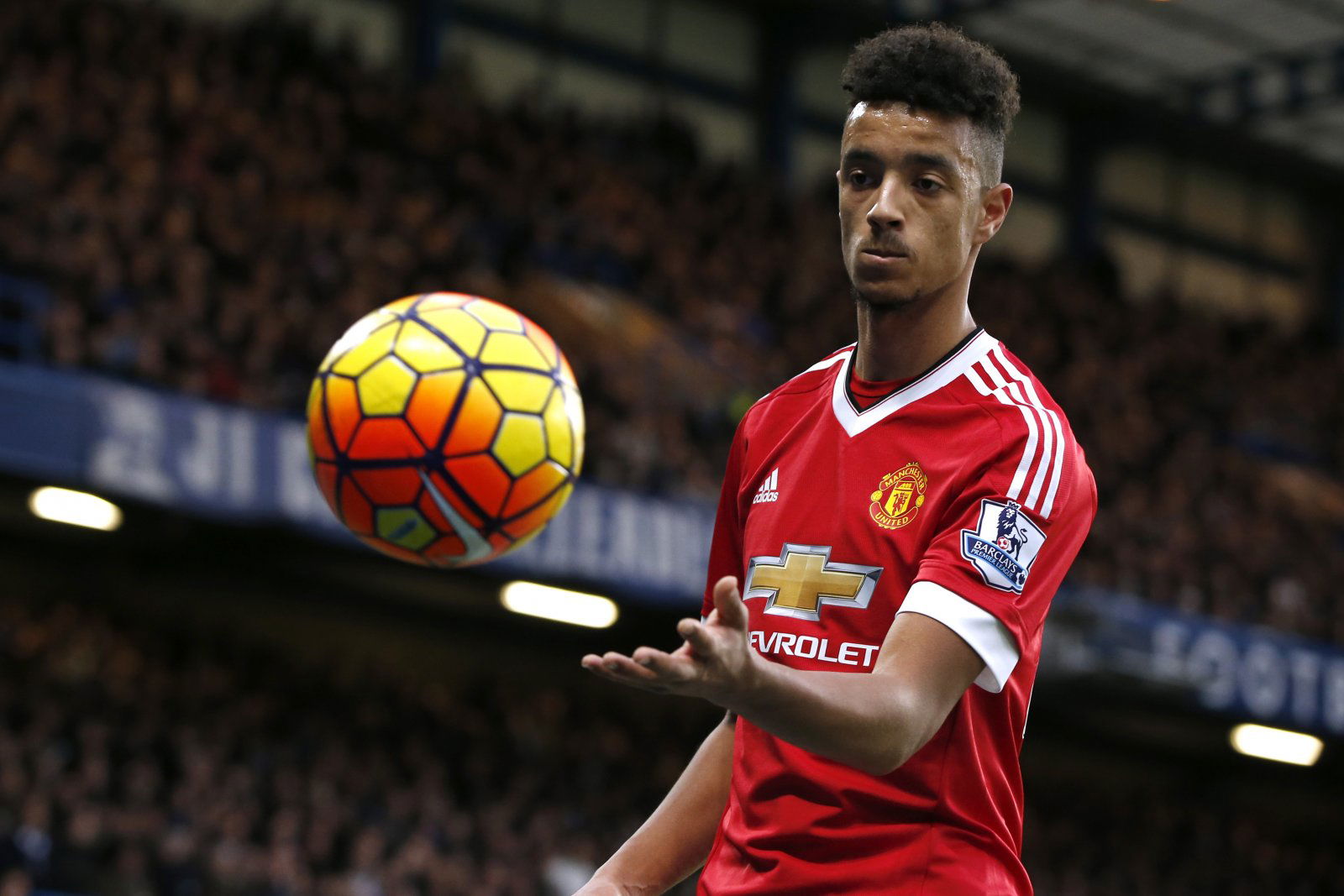 Despite being one of Louis Van Gaal's most promising debutants, Cameron Borthwick-Jackson has experienced a torrid decline down the footballing ladder.
It must seem like a lifetime ago for Cameron Borthwick-Jackson; playing for one of the most iconic clubs in the world, competing alongside some of the most gifted talents, and the dizzying heights of FA Cup glory.
Shortly after Louis Van Gaal was sacked by the club in 2016, the 22-year-old saw his minutes in the first-team reduced drastically as a, shall we say, less youth-friendly manager arrived in Jose Mourinho.
"I speak to him [Mourinho] all the time," Borthwick-Jackson revealed to FourFourTwo.
"He's always keeping eyes on me and he has people watching. When I first came into pre-season I got injured early on, and as I recovered he asked me how I was and things like that. When I came back he said: 'the squad's a bit too big but I see a future for you here' and that I'm a 'top player'. He told me to go out and get some experience."
Probably a little naïve on his part to believe Mourinho, and even worse to then not perform on his loan spell.
After seven below par performances, and even some time in Wolves under-23s squad, he was returned back to Manchester with very few positive to note and scant signs of technical development.
Really, this kickstarted what was to become another case of 'too much too soon'.
A surprising loan spell at bitter rivals Leeds United during the 2017/18 season could have quite easily been considered a sly attempt on Manchester United's part to sabotage their attempts at promotion, given just how bad he was.
Following one game against Newport County there were some rather hostile comments thrown his way.
One supporter commented (via the Express): "Send Borthwick-Jackson back.'
Another said: "Hopefully the last we see of Borthwick-Jackson. Absolute rubbish."
While a third added he 'shows no interest whatsoever."
And it is his attitude that has become a major sticking point since.
Whether it was the introduction to first-team football and the almost immediate withdrawal that created an inflated an inflated sense of worth in his mind, we do not know. However, what we are sure of is that he is unlikely to ever play for Manchester United again.
League One Scunthorpe United has been his home this season and with his performances showing signs of improvement maybe that is where he belongs.
Like what the TT have on offer? Sign up for more notifications!