Features
Look at him now: El Hadji Diouf and Liverpool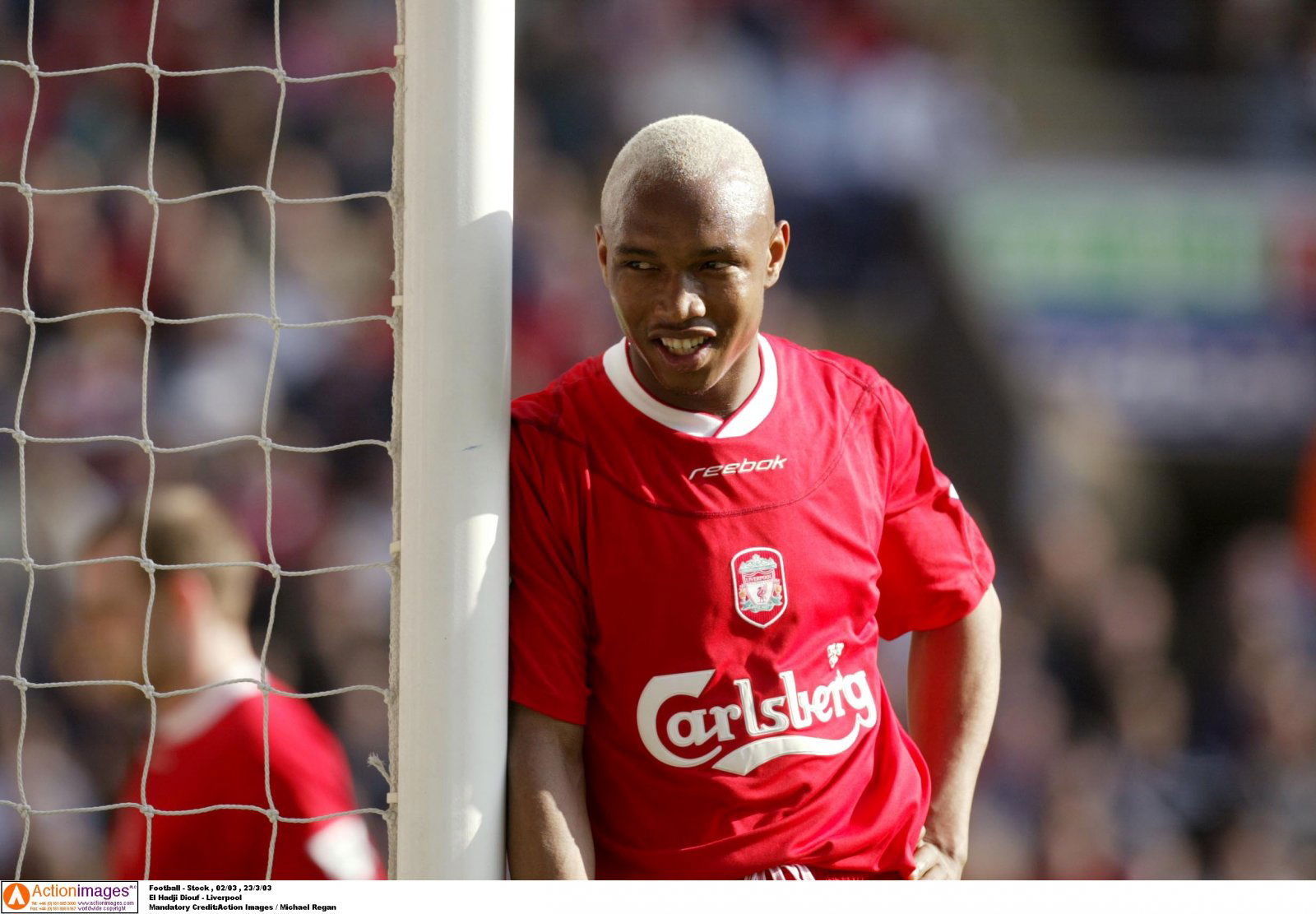 El Hadji Diouf was probably one of the least liked footballers in the world after his career in England ended.
It was 2002 when Senegalese sensation El Hadji Diouf touched down in the Premier League, joining from French side Lens.
"We can confirm that African Footballer of the Year El-Hadji Diouf has now signed a five-year deal with Liverpool, which is wonderful news for everyone at the club," club spokesman Ian Cotton revealed in a statement on the club's website (via The Irish Times).
Excitement soon turned to misery, however; Diouf managed a paltry eight goals in 80 appearances for the club and was more known for his controversial behaviour on the pitch than his footballing ability – which was poor, by the way.
Club legends Jamie Carragher and Steven Gerrard were vocally objected to all things Diouf, as well, with the former later claiming that "his attitude disgusted me," and the latter judging that he "had no real interest in football" and "cared nothing about Liverpool" (FourFourTwo).
And a 2018 RMC Sport interview (via Sky Sports) with the forward would confirm that.
"I would say Liverpool," he said when asked which shirt he regretted wearing the most. "Because if I had the chance again I would go to Manchester United or Barcelona. At the time they wanted me also."
Neither Old Trafford nor the Nou Camp were beckoning after his flop period at Anfield, however, and his next move was to the slightly less exotic Reebok Stadium and Bolton Wanderers.
Three relatively successful years scoring 24 times in 133 earned him a brief move to Sunderland where he spent just half a year before being reunited with Big Sam Allardyce.
"He is a talented player. He can be a little wayward, as everybody knows, but hopefully I'll be able to control him as much as I did when I was at Bolton," Allardyce said in 2009.
Diouf would only stoke the fires of hatred during his two-year tenure at Blackburn; and Gerrard did not despise him enough beforehand, he would have new levels of disdain when Diouf taunted the travelling Liverpool supporters after their 3-1 collapse at Ewood Park.
Upon Allardyce's sacking at Blackburn, Diouf was shipped out almost immediately to Rangers where he helped the club win their last domestic title before Celtic's dominance.
According to the Independent, the forward returned to the Ewood dressing room brandishing his winners medal around his neck. He was quickly released and picked up by Doncaster Rovers (?) before joining Neil Warnock's Leeds United side.
Obscurity would soon gobble El Hadji Diouf up and after a brief spell at Malaysian side Sabah FA, he retired from the game.
This did not stop controversial outbreaks though. "I have no problem with him," he revealed to BBC  News on the Gerrard feud. "He is a strong character and I am a strong character.
"'Stevie G' was a very good player, " he continued. "People like him in Liverpool but he never did anything for his country. I am Mr El Hadji Diouf, Mr Senegal but he is Mr Liverpool and Senegal is bigger than Liverpool and he has to know that."
Says it all really.
Like what the TT have on offer? Sign up for more notifications!