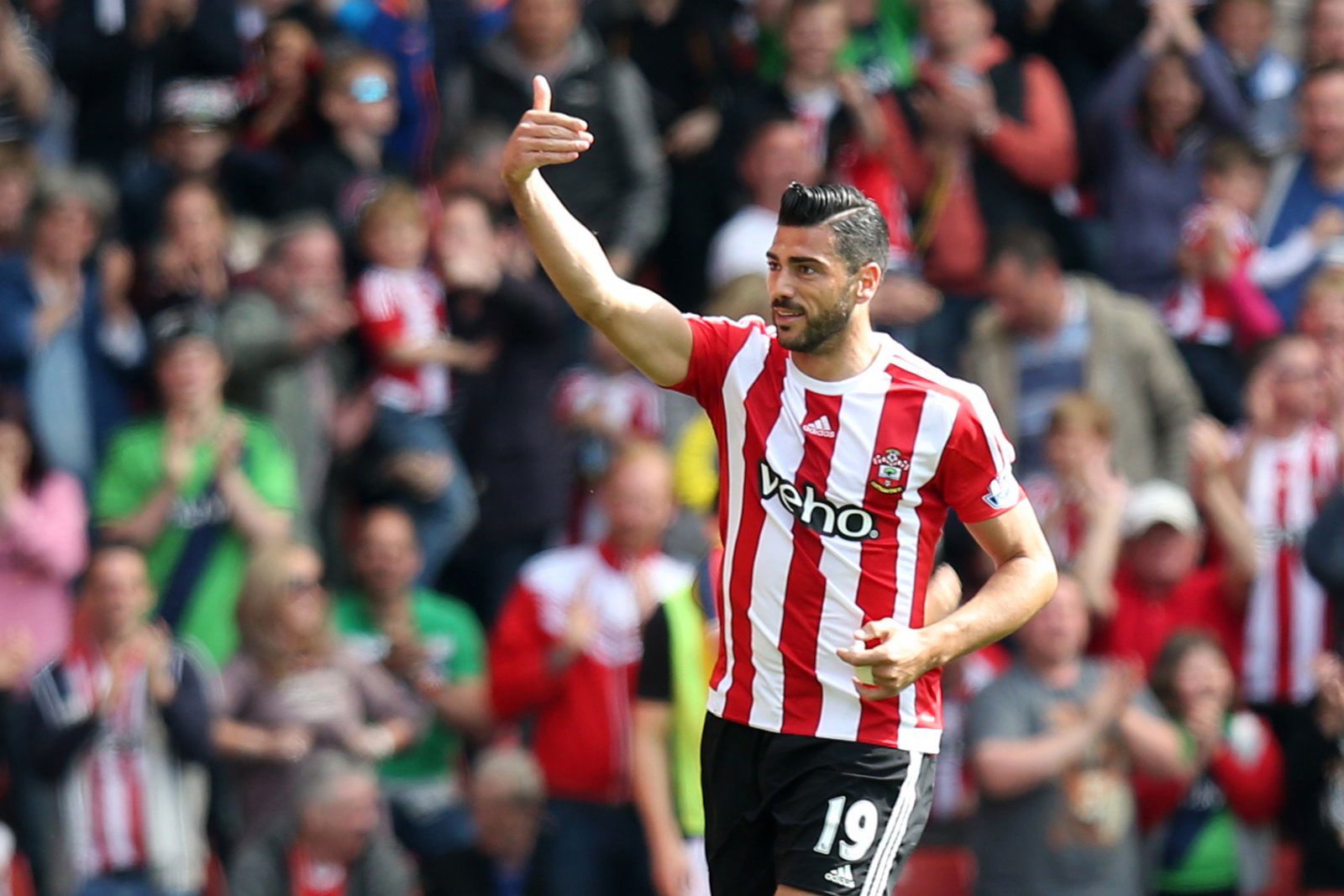 Graziano Pelle may have only moved for money, but can you blame him?
Mauricio Pochettino had departed for Tottenham Hotspur and Ronald Koeman was in charge. Fans were understandably concerned with where the club might be heading, not because they did not trust their new Dutch recruit, but because their former man had been so good. They needed some assurances; someone to rub their scraped and plastered knees and tell them everything will be alright.
Arise, Graziano Pelle.
The Italian marksman had been banging goals in at an industrial rate at his former club Feyenoord, netting 55 times in 66 appearances in all competitions. Of course, we can appreciate that the Netherlands is a goal scorers dream, a guaranteed both teams to score, over 2.5 – for the punters among you – but even then Pelle stood head and shoulders above the rest.
In a like for like move, Pelle arrived in 2014 to replace club legend Rickie Lambert who had departed for Liverpool the month before (as per BBC Sport).
Koeman said: "We needed a good player in that position.
"He's a tall striker with a lot of movement and he's fast. He's a player who gives confidence to the team because he keeps the ball."
One thing is for sure, he was not a particularly 'fast' player, but my goodness he could do the rest very well. The big forward lumbered his way around the opponent's area in very much the same way he was described by Koeman. Big, strong, with quality movement (not fast) – he was the classic centre-forward before they got all boring and multi-dimensional. Put it this way, he would do incredibly well on a Sunday morning.
Pelle's defining moment in a Saints shirt came just weeks before his departure when he dispatched Liverpool with a goal and two assists to help his side to an emphatic 3-2 victory.
In 2016 the Italian made his way over to China to join the prestigious Shandong Luneng and to become the sixth highest paid footballer in the world at the time (as per Metro). The Italian has bagged himself a reasonable 30 goals in 67 since.
Saints fans, what are some of your favourite memories of Pelle? Join the discussion by commenting below…