Everton
Look at him now: Jack Rodwell and Everton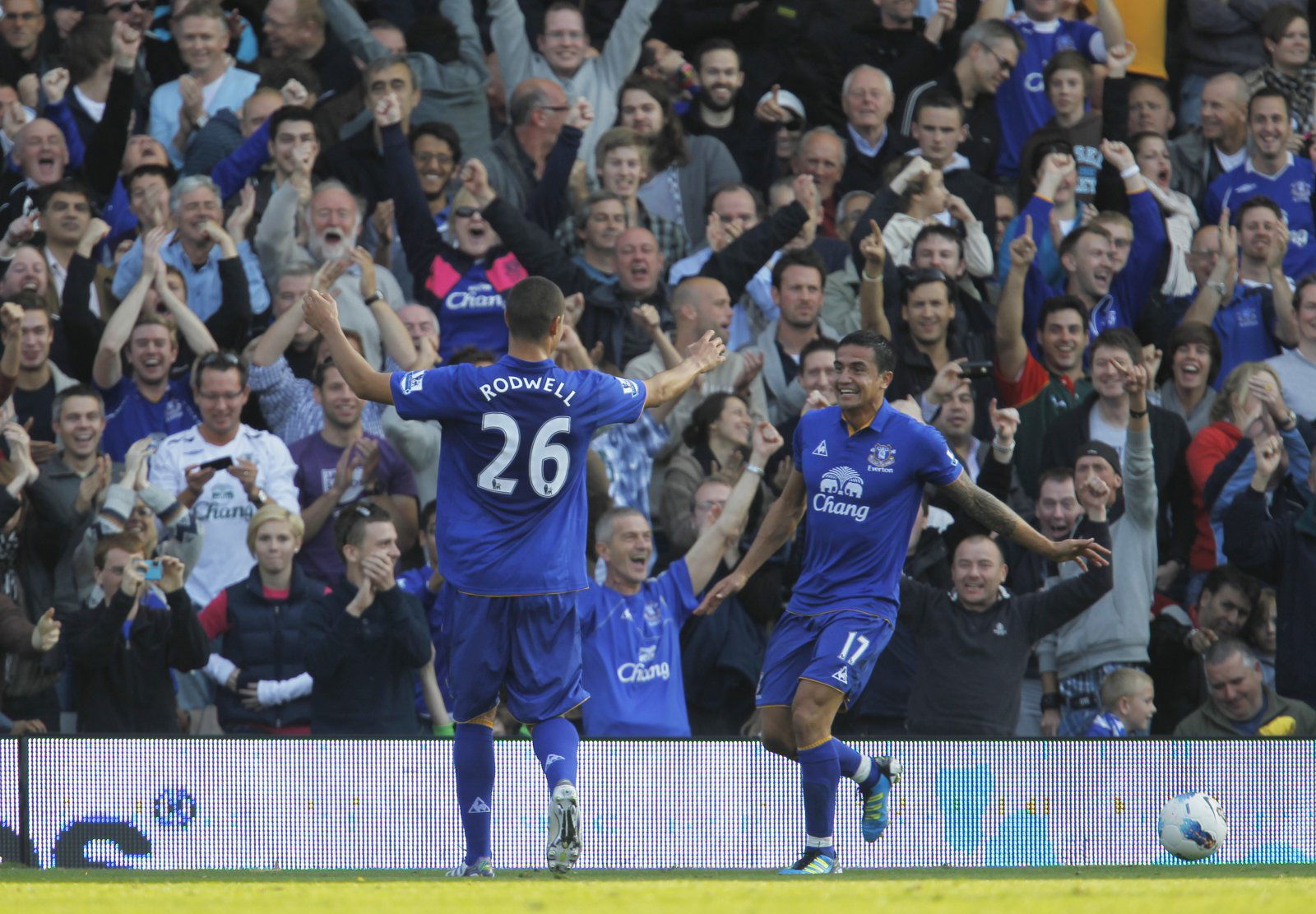 Disgrace Jack Rodwell was once more affectionately known as a bright prospect before his career slumped into the lows of League One football.
Former Everton man Jack Rodwell was a prodigy once upon a time; one of the most talented players the club had seen, introduced into the squad by a man who had overseen one of the most dominant periods in recent years at Goodison Park, David Moyes.
But this all came crashing down when he made a premature £12 million move to Manchester City.
"Man City are a massive club, the league champions, so it's a once-in-a-lifetime opportunity. It's a dream come true," Rodwell told the official club site (via BBC Sport).
"It will be an amazing experience to make my debut in front of them [Manchester City supporters] if I am selected to play next weekend,
"Obviously I knew the squad is immense with talent here, but I believe in my ability. I've just got to work my way into the manager's plans and hopefully things will go well."
And he was right: the squad was "immense with talent" – so much so that he was reduced to a measly 26 appearances over the period of two seasons.
His attitude had all but turned by the time he transferred away from Manchester; the positivity and arrogance had gone; the quality had disappeared, and apparently so had his willingness to play.
"I would weigh up your options and ask yourself if you want to be playing regularly," Rodwell said upon joining Sunderland in a £10 million deal (BBC Sport).
"The first thing I'd ask is, 'how good are you?' You just never know – you could go there, do really well and be winning league titles and everything.
"But just because you're English and young, it doesn't mean you're not going to play for Manchester City."
So, did things improve at the Stadium of Light? No.
Admittedly he accumulated far more minutes for the Black Cats than he did for City, but that was never going to be hard.
Rodwell arrived during one of the most impulsive and poorly judged transfer periods known to modern football – with fringe players flying from far and wide, matching that of the recent mass movement to the Chinese Super League.
And really this is why he experienced his descent to villain status. Despite Sunderland dropping down into the third tier, Rodwell refused to cancel his contract and insisted on staying on a mammoth £43,000-a-week deal. Crippling numbers.
His disgraceful antics, which barely warrant mention, are well-documented by Netflix in their documentary Sunderland 'Til I Die. Give it a watch.
Rodwell has since cancelled his contract and is now playing his football for mid-table Blackburn in the Championship.
Like what the TT have on offer? Sign up for more notifications!