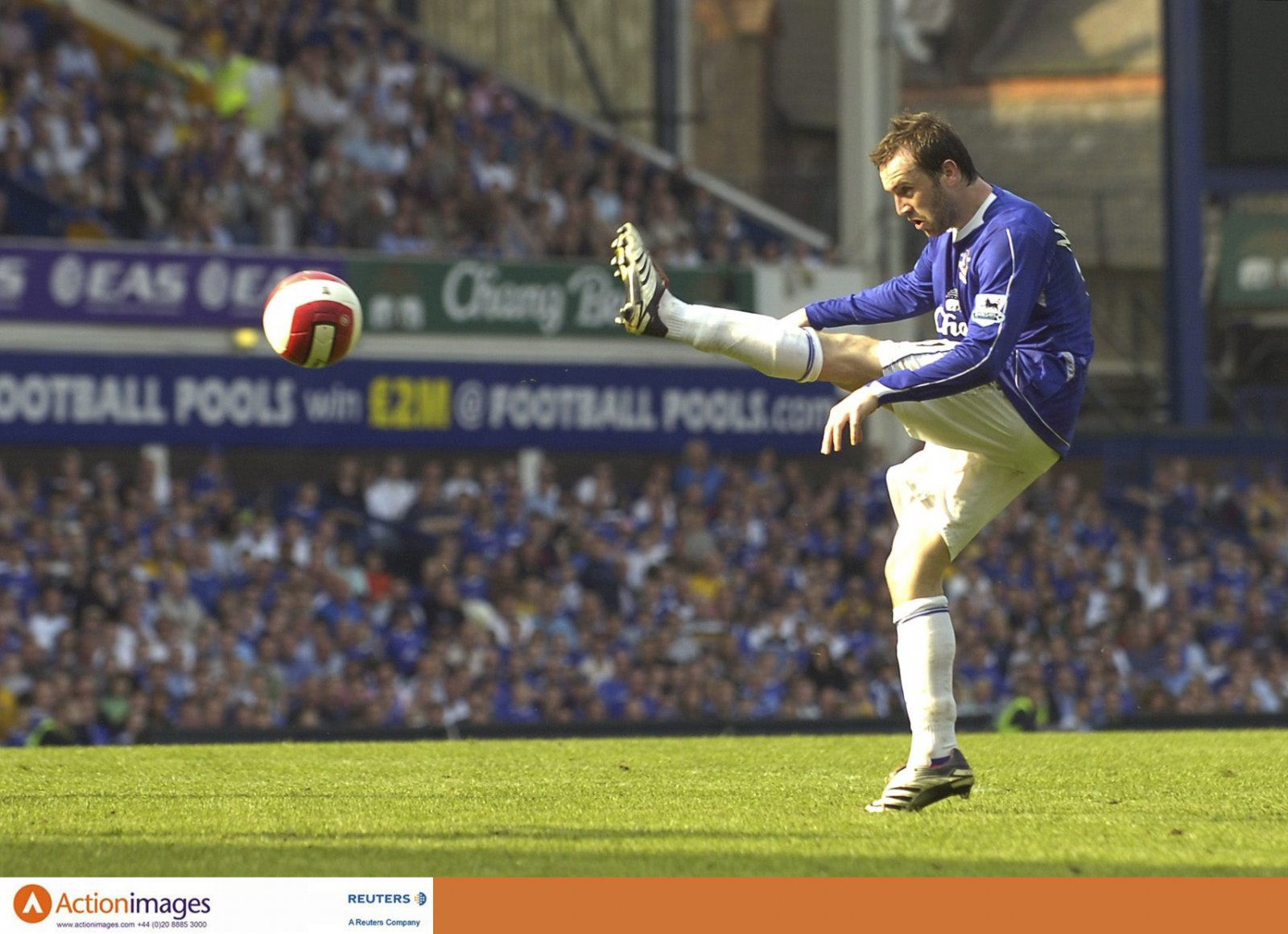 It's been a long old while since David Moyes was frantically trying to recruit James McFadden for Everton on deadline day, and a fair bit has happened since.
To be fair to David Moyes, negotiating his way through the muck of the transfer market and finding hidden gems was something he did pretty well during his lengthy stint at Goodison Park. So when James McFadden – a lad who had been absolutely banging them in for his former club Motherwell – made the switch south of the border, we all expected pretty big things.
On his dull debut against the mighty Stockport County in the FA Cup, he looked every bit the player Everton fans could have hoped for. Quick feet, great balance, quick off the mark and always looking to find himself in dangerous places on the pitch – we could've been describing any South American wizard. But we weren't, we were talking about James McFadden, the Glasgow-born messiah.
While it was all well and good beating around the Hatters, in the same way that nutmegging your 5-year-old cousin is funny (got to show them life isn't always fair), inconsistencies on the big stage brought the hype train to a resounding halt. Seems the jump from the Scottish League to the Premier League is a tough old task, after all. Who'd have thought?
In the years following his arrival, he had the odd moment where Everton fans thought "this is it," including a sensational goal again Charlton Athletic, but he never really did enough to convince of us that it was ever going to work out at Goodison Park. Not least to the level that was initially expected of him.
McFadden was eventually shown the door in 2008, with Birmingham City's Alex McLeish forking out an estimated £5.75million to take his talents to St Andrew's.
Although McFadden made a not-so-hot return to Everton in 2011 as a free agent, he lasted just a single year before joining Sunderland and eventually moving back to his native Scotland, where he represented Motherwell, St. Johnstone and Queen of the South, eventually retiring in January 2018.
McFadden's most recent role in football saw him as the assistant manager to Alex McLeish's Scotland side. Needless to say, that didn't end particularly well.
Everton fans, what are your standout memories of James McFadden? Let us know in the comments below…