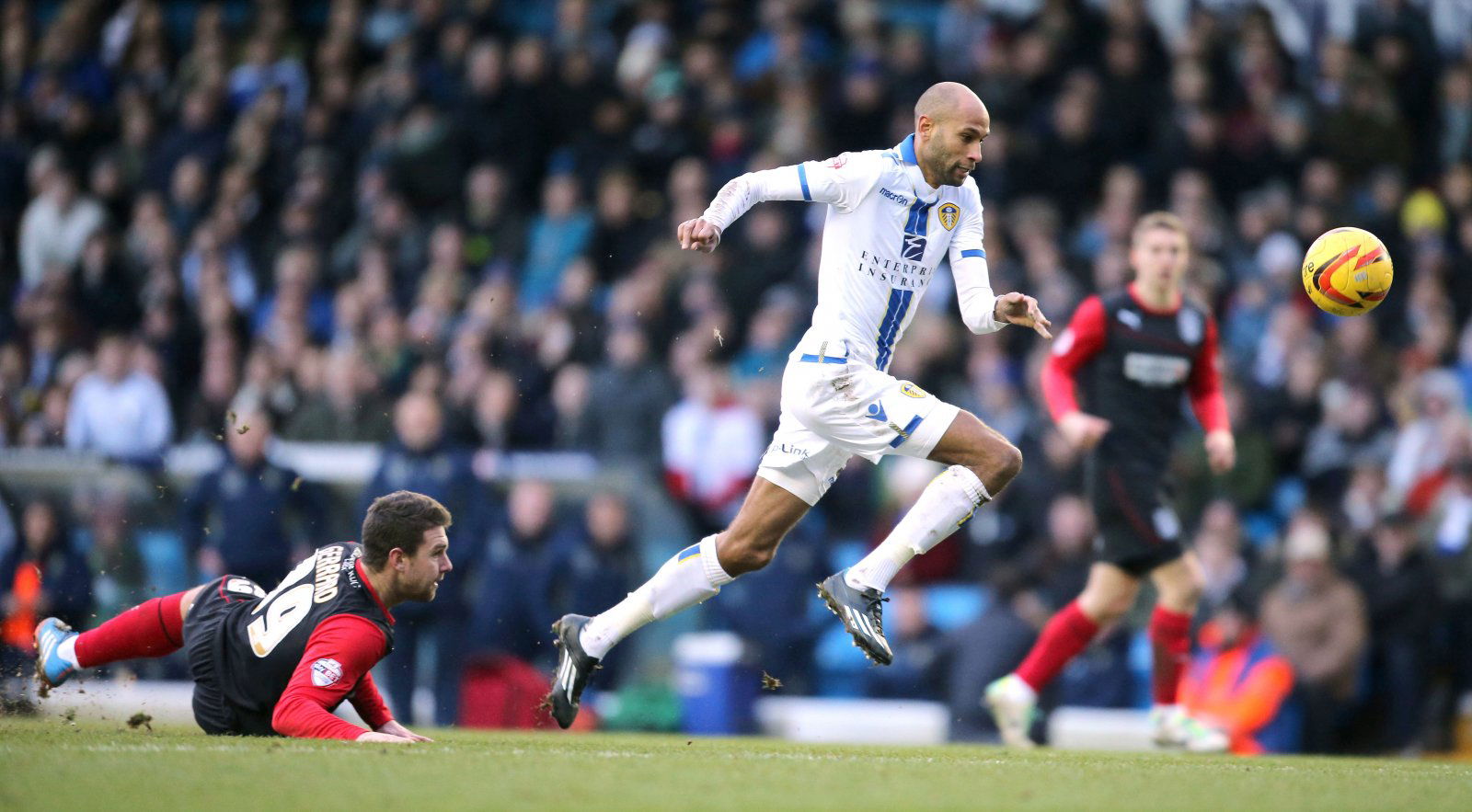 Jimmy Kebe is one of those players Leeds United fans will back at and think, 'oh, yeah, that happened'.
The winger picked up a bit of a following at Reading thanks to his effective brand of kick and run football. With a little bit of skill added, of course.
The Brian McDermott gamble which paid off, Kebe was a real Championship hero. He could have done great things within the perimeters of the second tier – either becoming a Royals legend or cementing himself as a 'get of out of league card'. You know, the kind of mercenary who gets the job done at the lower levels but cannot be trusted in the top flight.
Unfortunately, Kebe wanted another slice of the cake. And this one did not digest too well. A disastrous move to Premier League side Crystal Palace was where the sugary treat started its journey and a shocking mess back in the Championship with Leeds United was where it ended. Appropriately matching our biological metaphor.
Kebe switched to Elland Road to reunite with former boss Brian McDermott in 2014. "He has fantastic pace, he is a real team player, and he made and scored goals for (Reading) in the Championship and the Premier League," McDermott told the official club site (via Yorkshire Evening Post). "I'm delighted he's come on board and I'm really looking forward to working with him again."
Some things are best left in the past, and Jimmy Kebe is one of them.
The winger debuted in a six-goal drubbing at the hands of rivals Sheffield Wednesday, which pretty much set the tone for the rest of his 'career' at the club. In nine appearances for the club, he managed just one a single goal. Quite sad really.
At times he looked like his old spritely self, in the sense that he sprinted up and down the line like a hyperactive dog, but his energy was very, very rarely ever coupled with an end product. Both Kebe and his biggest fan, McDermott, did not last too long in West Yorkshire.
The Malian retired in 2015 to pursue a career in poker, where, apparently, he is not doing badly (as per Poker News).
Leeds fans, what are some memories that stand out? Join the discussion by commenting below…