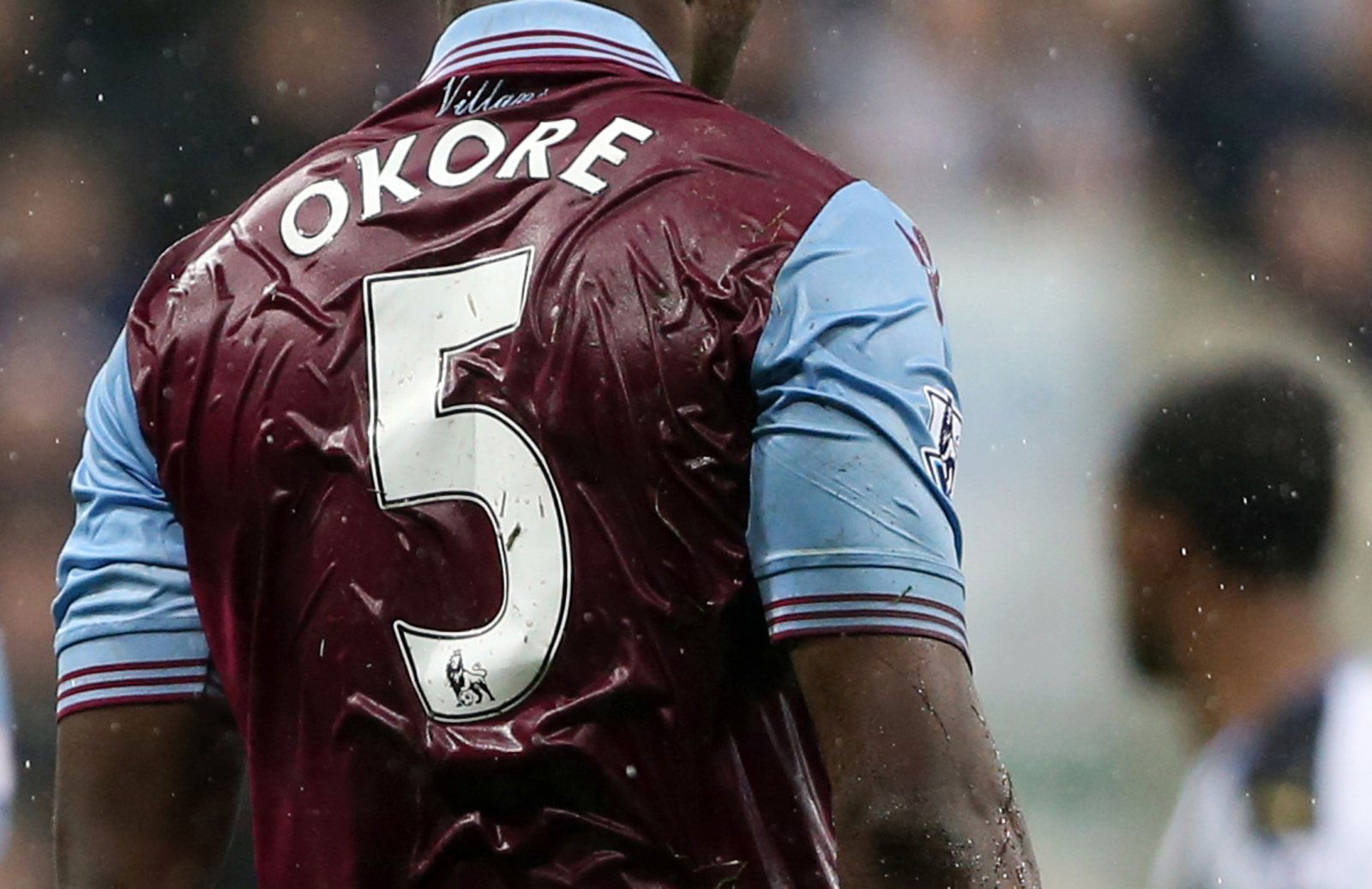 What an absolute mess former Aston Villa man Jores Okore was.
For a man who possessed very little ability, Okore was quite a problematic character for Aston Villa.
A bit like the angry drunk renegade with small man syndrome windmilling around the kebab shop on a Friday night and biting off more than he can chew, the Danish defender grossly overestimated his position and importance in the Villa squad.
Aston Villa's caretaker manager at the time, Eric Black, claimed that the Okore had refused to the play for the club in 2016 – despite relegation from the Premier League. Why, might you ask? Why did he commit such a cowardly act of treason? Where was his shame? Why did he abandon the paying fans who just wanted commitment from their players? Well, because he was lumped on the bench – exactly where he belonged, apparently.
"After that game, he said that he didn't want to be considered for any of the games going forward," said Black.
"I didn't have a choice apart from remove him. I don't want people who don't want to be at Aston Villa."
Fortunately, Okore wasn't just banished to the under-23s; oh no, that would be far too kind. He was sent all the way down to the under-21s, and even then, he should've been sent further if it were not for age restrictions. A bit like Billy Maddison, but not quite as annoying as Adam Sandler.
After three years with Villa, Judas was eventually released in August 2016, joining FC Copenhagen on a free transfer. From the Championship to European football – not bad right? Wrong. The big lump spent more time on the bench than he did on the pitch for the Danish giants (karma) and was moved on after just a year and eight appearances.
Aalborg BK is his home now where, to be fair, he is playing far more games. But realistically, how exactly does the Superligaen compare to the Premier League, and even the Championship? It doesn't really, does it?
Aston Villa fans, what are your standout memories of Jores Okore? Let us know by commenting below!