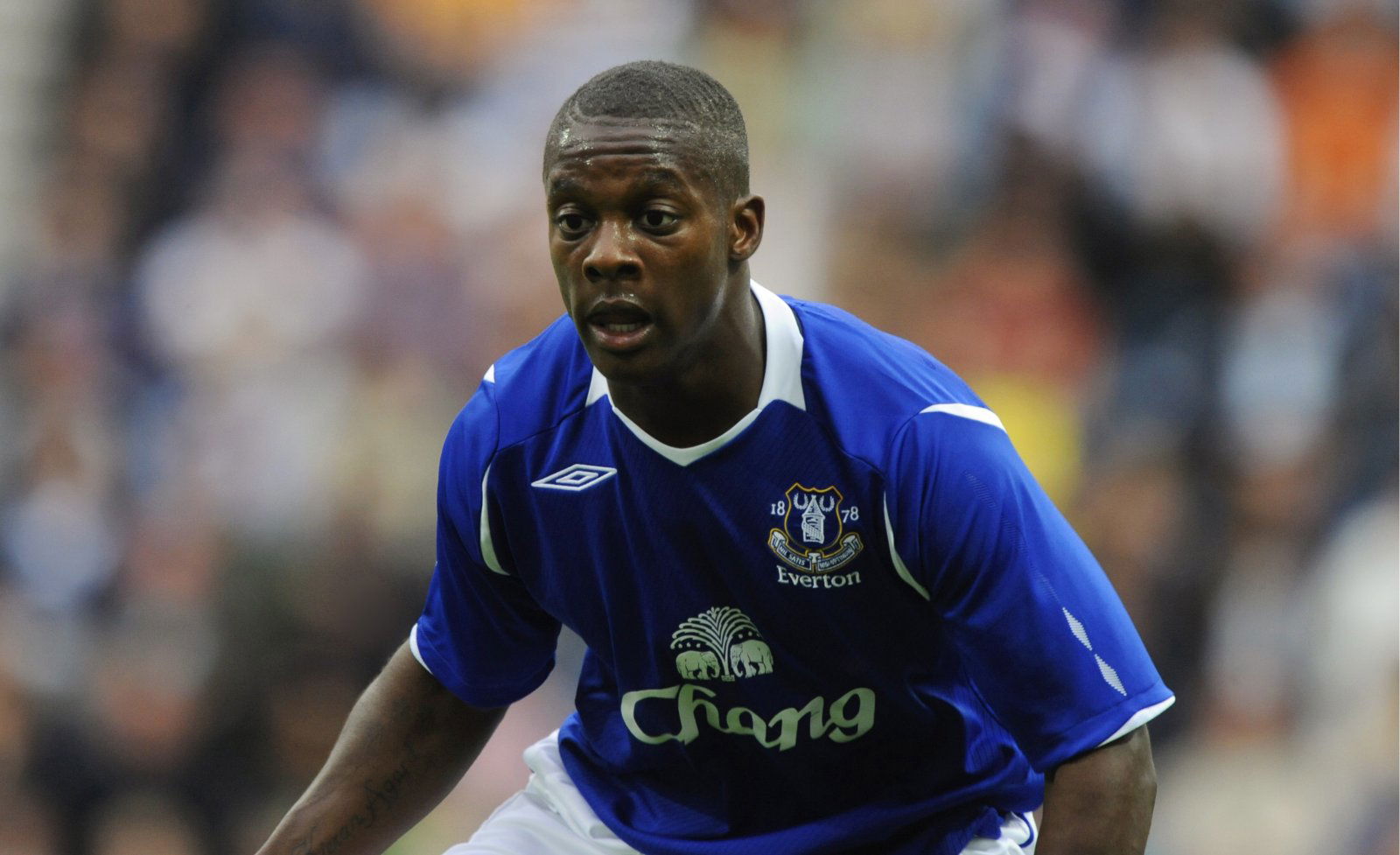 Like Forest Gump's mother famously once said, the transfer market is like a box of chocolates, you never know what you're going to get.
Everton picked up young Kieran Agard's from Arsenal during the 2005/06 campaign, where he had spent five years being blooded in the art of silky, fluid era-defining football. He may have been released by the club, which doesn't necessarily look great on paper, BUT he was hanging around with some of the best footballers to grace the game. Surely, he picked something up – right?
The young forward hit the ground running making quite the name for himself as an under-18s marksman scoring four goals in eight games before being hoisted into the big boy pool in August 2008.
Armbands ajar and looking like a rabbit in the headlights, Agard sat on the bench waiting an opportunity that never came. Following the opening games of the season, the forward was promptly returned to reserve team duties for the remainder of the 2008-09 season.
And it seemed this is where his future would lie, until "that" fateful day.
The year was 2009, Agard had been warming the first-team bench for a long, long while when David Moyes finally called him over. It was his time to shine…in the 85th minute of a Third Round Carling Cup tie that Everton were winning 4-0. Zinger.
Despite featuring in the starting line-up in a meaningless Europa League match against BATE Borisov, Agard's career at Everton had peaked and the only way from there was down.
He was first sent out on loan in 2011 to Scotland's Kilmarnock, where he made three starts and five substitute appearances, before being moved on permanently to Yeovil Town. After being released in 2012 he would sign a two-year deal with Rotherham United. You can sort of see where this is going, can't you? Nowhere.
From Rotherham to Bristol City, and now League Two side MK Dons – where he had banged in 20 goals in 43 appearances this season (per Transfermarkt), to be fair – Agard is just another example of quickly things can dip after the Premier League bubble bursts (with all due respect to his former sides).
Then again, the Premier League isn't the end of the world. As long as you're enjoying your football, and it appears very much like Agard is at the moment.
Everton fans, are you disappointed that things never really worked out for Agard? Did you ever really expect much from him? Let us know in the comments below…