Look at him now: Micah Richards and Manchester City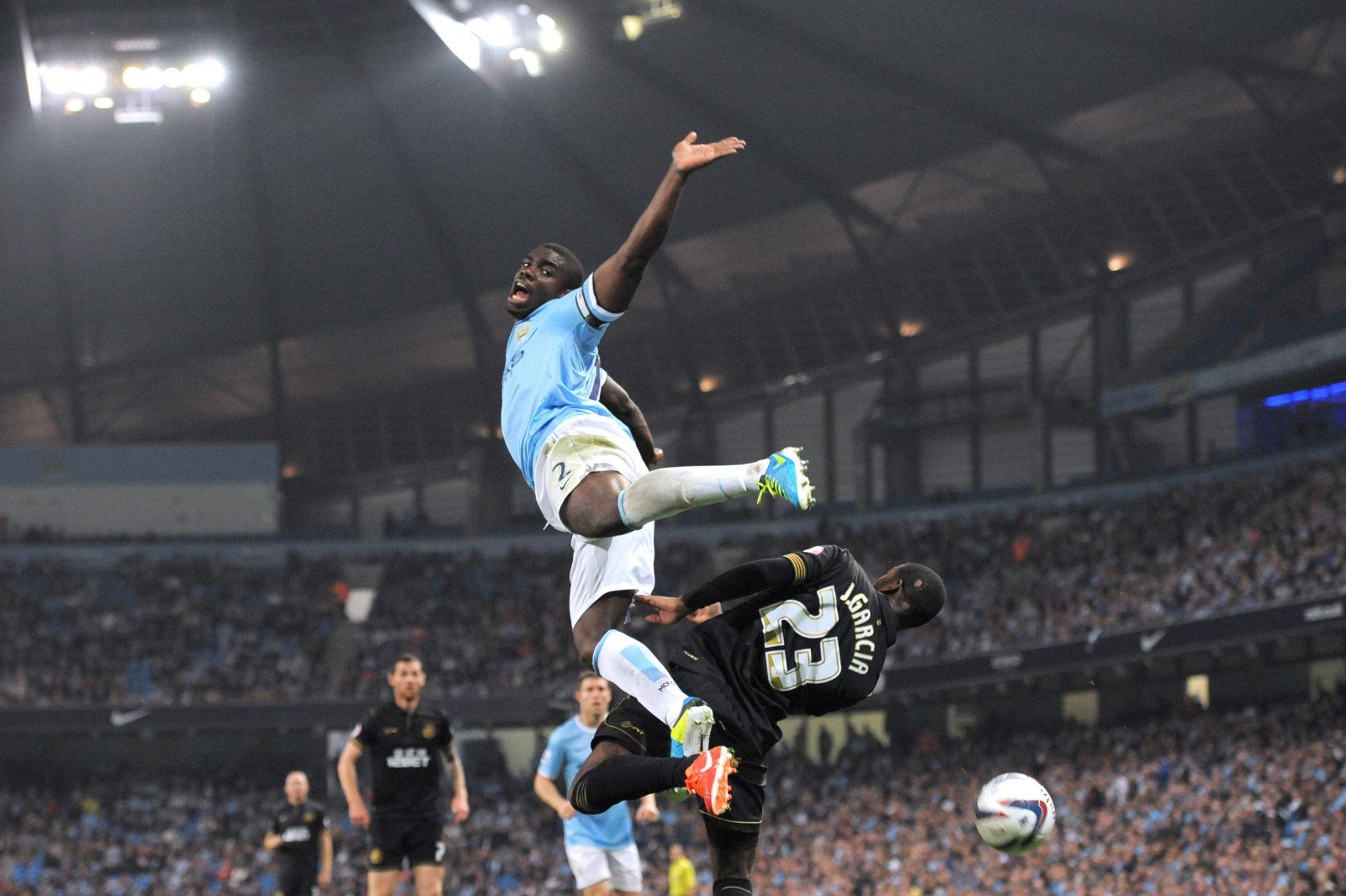 The decline of former Manchester City favourite Micah Richards is a sad and sorry tale.
Long-term fans of Manchester City will have a special place in their heart for players who represented the shirt at simpler times; the real cult heroes who provided character, spirit, memories and emotion.
That is not to say these things are absent now, but there is a certain romance about a struggling side and those players who form it. A together if you will. And Micah Richards was most definitely one of them; and certainly one of the best.
Indeed, at just 18-years-of-age, a year after making his debut for Manchester City, Richards became the youngest ever defender to represent England, stealing Rio Ferdinand's record, when travelling to Amsterdam to face the Netherlands, pocketing the un-pocketable in Arjen Robben.
Truly, this is the most when the nation was awakened to the talent that was – but it was nothing new to City fans. Oh no – they had seen it all before.
Bursting onto the scene in similarly capable fashion, a teenage Richards made his first-team debut against Arsenal in October 2005. Quick, powerfully and brave are probably the best words to describe the youngsters earliest days – playing with a level of tenacity and zest found only within those giving their all to make an impression.
On one memorable occasion when Sven-Goran Eriksson's Manchester City side beat Manchester United 1-0 and Richards made easy work of Carlos Tevez, the former manager labelled his performance "fantastic" (Sky Sports).
"I'm not surprised he's been linked with Chelsea, but I really hope we can keep him here because if we get him to sign a new contract that would be our best signing ever."
Richards stayed on at the club until 2014 winning two Premier League titles, an FA Cup and a League Cup, and made 246 appearances in all competitions.
But the fairy-tale was to come to an end soon after. A short and unsuccessful loan spell at Fiorentina was quickly followed by his release from the club, and it all went downhill from there.
Richards currently plays for Aston Villa, where he moved in 2015, but has failed to make an appearance since October 2016 thanks to a serious reoccurring meniscus problem.
Now, at just 30, the former Manchester City man is said to be retiring when his current contract expires in the summer (Daily Mail).