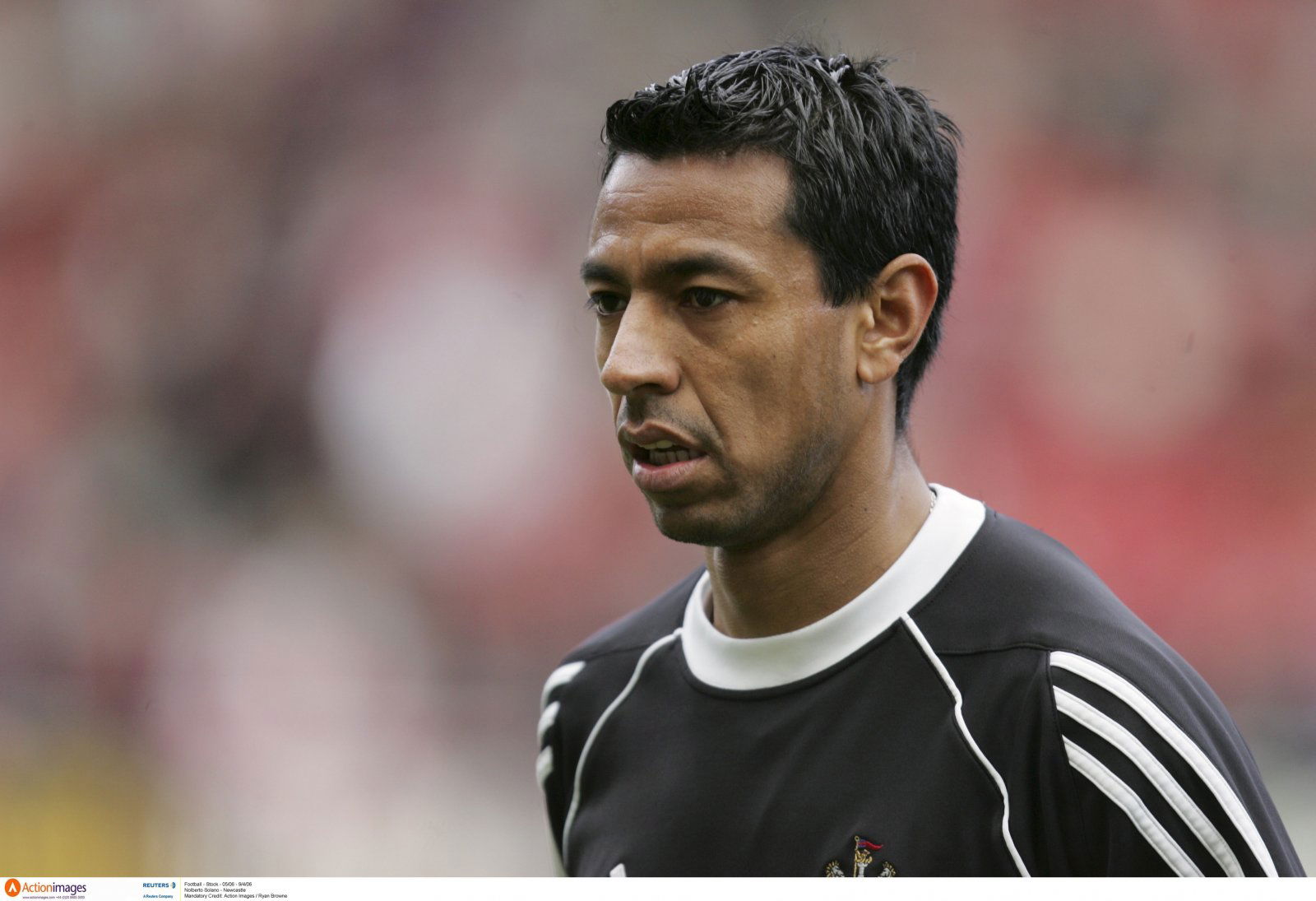 Nolberto Solano: Jack of all trades, master of every single one.
It has been another year of desperately clinging onto Premier League status for Newcastle United, and if Mike Ashley does not invest wisely this summer – and we are not talking about department stores – then it could well be another year scraping by near the bottom of the table. Which has got us wondering, how important would it be to have a versatile player back like Solano?
The Peruvian Army knife enjoyed two stints at St James' Park, each of which saw him perform in different roles. During his earlier and admittedly more mobile days in 1998, he was a wide midfielder with a truly wicked free-kick in his arsenal.
A hard-working, technically gifted player with a cool temperament and fiery South American passion, it is genuinely no surprise that Solano so easily earned the love and support of the Magpie faithful.
The fairy-tale romance came to end for the first time in 2004 when Solano departed Newcastle for Aston Villa in January in a move he later described to be motivated by Sir Bobby Robson's decision to leave him out of the squad as he entered the prime of his career.
"I started the season in the team and scored the winner against Partizan Belgrade," he said.
"Then we got knocked out on penalties. Then Bobby just started leaving me out of the team and some games I was not even on the bench.
"Suddenly I was left out. I was saying: 'What's going on? I'm only 28'.
"I knew I had plenty of football to play and it was frustrating.
"I had to wait for the window to open in January and that's why I left."
Solano departed for Aston Villa before making his return to Newcastle for a second stint two years later. It really is a testament to the man's love for the club when he made he return not as a wide player, but as a makeshift full-back. The lad just wanted to play; to represent the shirt with pride and do his best, and for the most part, he did exactly that.
His service came to an end in 2008 when he joined West Ham United, a decision he has recently admitted to regretting. From here, he left England for another two seasons (becoming a bit of a theme) before first joining Leicester City, then Hull and finally, and perhaps most bizarrely, Hartlepool in 2012.
Solano has since retired from football but remained in the sport as the assistant manager of the Peru national team, where he achieved something truly remarkable: qualifying for the Russia World Cup. Not once did the icon manage it in his playing career, but here he was as a coach, guiding Los Incas all the way.
Newcastle fans, what are your standout memories of Nolberto Solano? Join the discussion by commenting below…