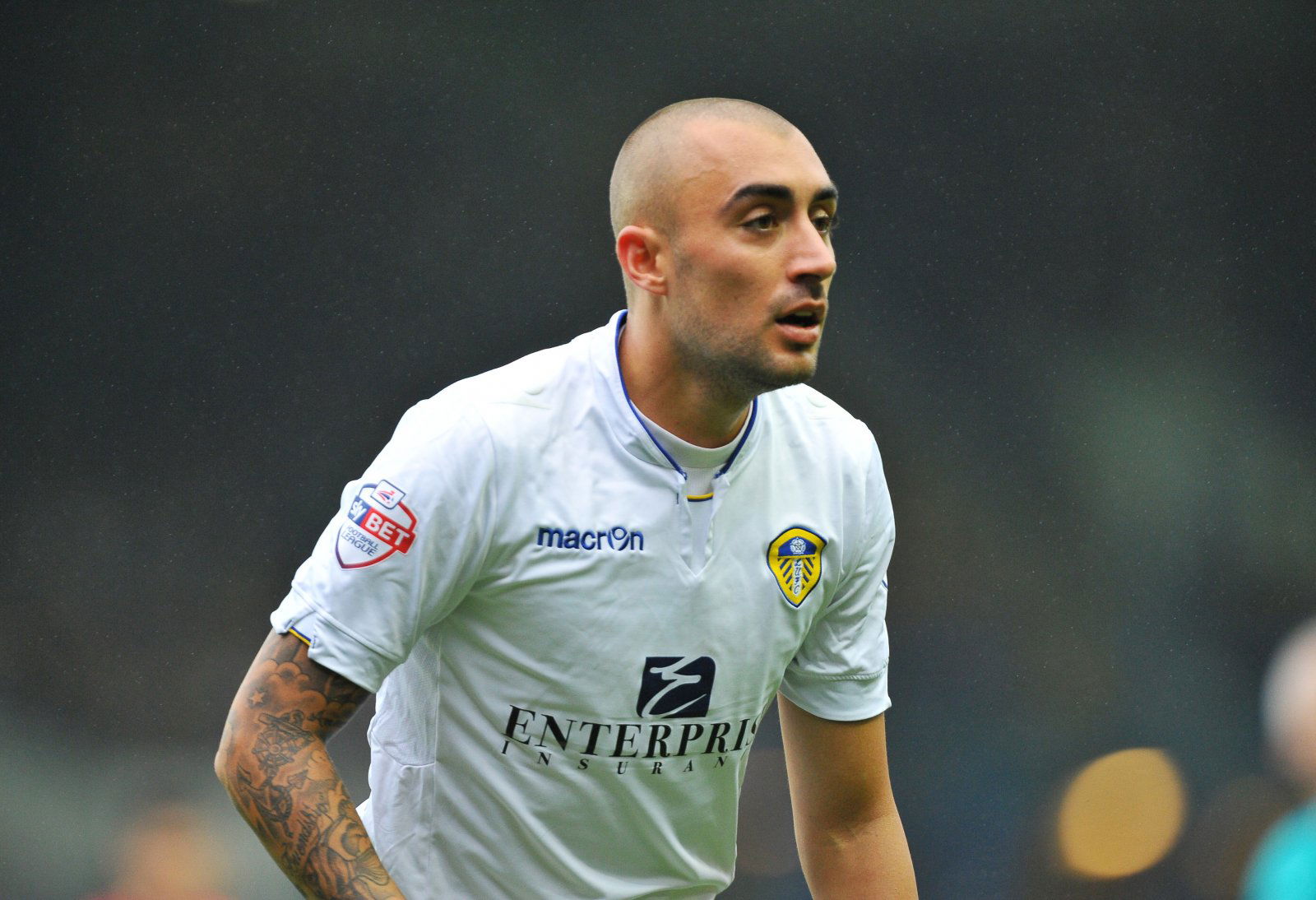 Tommaso Bianchi: in no way a Leeds United player.
We all have that one friend who turns up on a Sunday morning, white boots in hand, gloves on in the summer, hair done perfectly, and an earring taped up. They'd prance around the pitch cowering out of challenges, barely breaking a sweat and would attempt to justify their negligence with the odd compilation-worthy cross-field pass. They're the type of person who claimed that "they could have made it if they didn't pick up a knee injury," yet leave the pitch with barely a splatter of mud on them, smelling of aftershave rather than garlic infused beer sweat from the night before.
We say this because, once upon a time, before the days of the mighty Marcelo Bielsa, who would literally lock this kind of player away in the depths of Elland Road, Leeds once housed such a character.
His name? Tommaso Bianchi, of course.
Bianchi didn't really do much during his Leeds career, but for some bizarre reason kept finding himself on the team sheet during the chaotic reign of Massimo Cellino. We suspect it had something to do with the Italian connection, but whatever it was, it certainly wasn't down to the brand of football he produced.
As a midfielder in the English Championship, a league widely considered to be one of the most physical and intensive in the world, it doesn't much help if you're a midfielder who's allergic to mud and possess a pass radar that is skewered beyond belief. Ask our man in question, he'll be able to give you're a 26-game breakdown of exactly why this is the case.
Despite showing early promise, the Cellino mega flop failed miserably to take advantage of his master's favouritism and was eventually shown the door after just 18 months with the Whites, joining Serie B side Ascoli in January 2018.
The move was made permanent in July 2016, but just two years he was shipped out to Novara, who currently operate in the lowly third tier of Italian football. And this is where he remains, a sad and sorry reminder of just how low the standards were under Cellino.
Leeds United fans, what are your standout memories of Bianchi? Let us know in the comments below…