Look at them now: Arjen Robben and Chelsea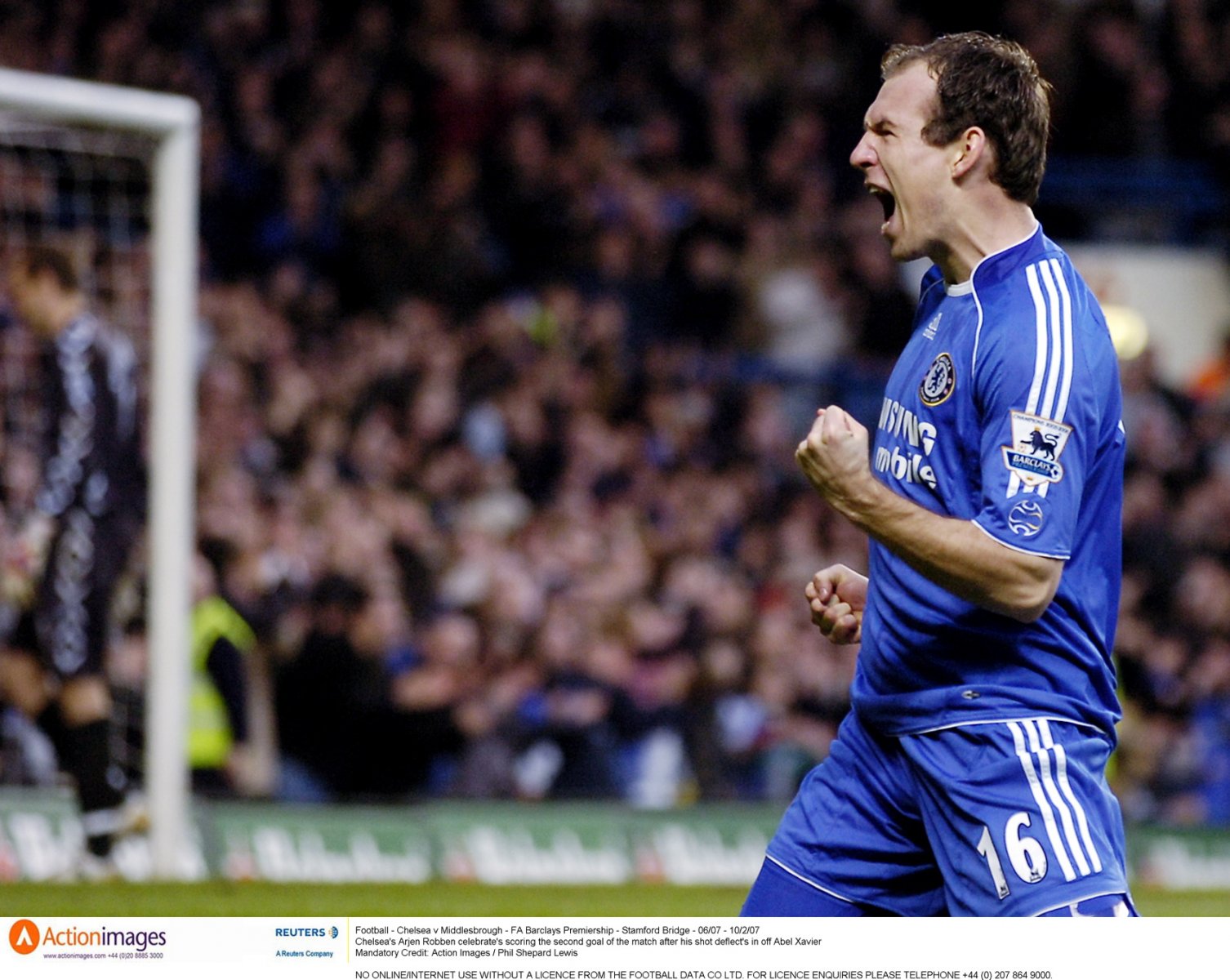 The first time a balding 19-year-old Arjen Robben stepped through the door at Stamford Bridge is the point in which the footballing world was introduced to a new brand of forward.
Yes – as far as we are concerned Arjen Robben was a pioneering figure in the development of the "inverted winger," and has set the stage for some of the greatest players, to have ever graced the game.
Anyone could tell you the exact movement of Arjen Robben when he plays – indeed, it is surely one of the most predictable routines in modern football: collect the ball on the right, face the defender, make a mockery of said player, cut inside and unleash a shot.
But could anyone stop it? No; no they could not.
There comes a point when something is so utterly foreseeable that it starts playing with the mind; will he try the same again, or will he try something different? Is he going to cut inside at his favourite point, or will it be five yards further back or ahead?
He was a wizard – a man who mastered the simple art of cutting inside and shooting, and no one could stop him.
Chelsea were fortunate enough to benefit from his services when they bought him for £12 million from PSV Eindhoven, beating Manchester United, who were also reportedly keen on the player.
Interestingly, Robben himself later revealed that he had had a meeting with Sir Alex Ferguson and was fully expecting to sign, but never received a follow-up call from Old Trafford – though he says he has no regrets (as per Sky Sports).
In the three years he spent in English football, Robben scored 15 times and assisted 17 more in 67 appearances – his most illustrious period coming in his first season, which is perhaps most impressive given his age, when he netted seven times and created nine in just 18 games.
The Dutchman played with a style of intensity which is lacking in Chelsea current play, and as the pressure piles of Mauricio Sarri and his player, we cannot help but wonder how different things could be if they had their former man at their disposal.
As it is, Robben is now seeing away his days at Bayern Munich where he will leave at the end of the season after ten mightily successful years in which he won seven German titles, four domestic cups and one Champions League, and scored 98 goals in 198 league appearances.