Look at them now: Patrick Bamford and Middlesbrough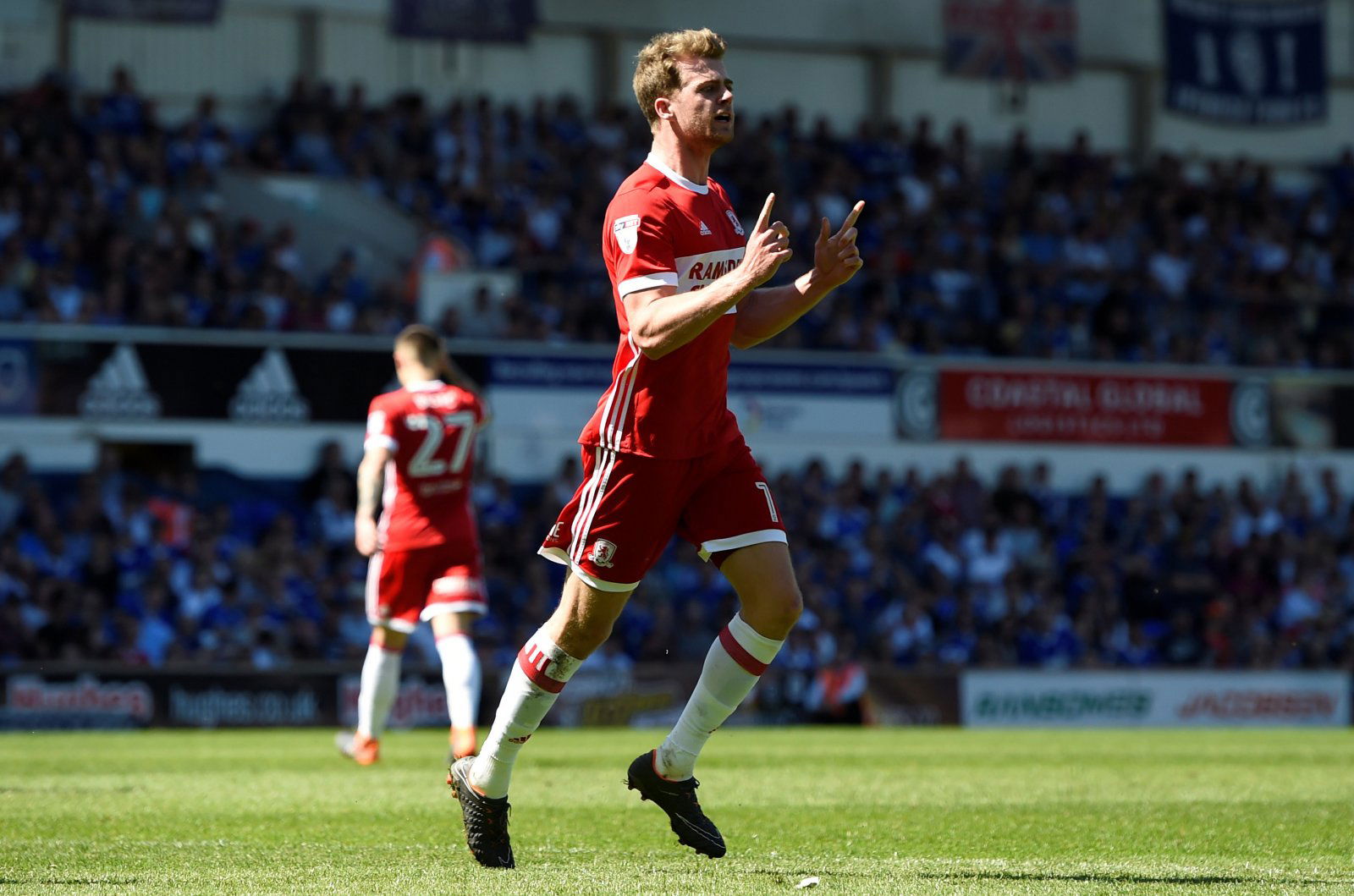 Leeds United pushing for the title and Middlesbrough fighting for a playoff spot: seems Patrick Bamford switched his allegiances at the right time this season.
Bamford really reintroduced his name into the limelight during what we consider to be his belated 'breakthrough' under Tony Pulis and Middlesbrough.
Despite the Welshman's sensitivity to attractive attacking football, the Englishman netted a very respectable 28 goals in 77 league appearances, helping the side to a shot at playoff glory – which, unfortunately, did not materialise.
The club were desperately in need of an out-and-out striker having lost their burley, immobile German Pierre-Michel Lassoga at the end of last season – a who was at the polar opposite of your typical Bielsa player – and Bamford was the man.
Not that his career in West Yorkshire kicked off particularly well.
The uncompromising demands of Marcelo Bielsa are notoriously taxing on the body and Patrick Bamford was one of the first to fall, shortly followed by a decent chunk of the first-team squad.
He managed a grand total of zero goals and one assist before an untimely injury saw him out of the reckoning for 14 games – stats which hardly justify his reported £7 million transfer fee (as per Sky Sports).
Reoccurring knee problems put him out for a further seven games and firmly placed him in the 'flop' category, a place he had been so many times before.
But with his side desperate for goals, Bamford heroically returned and has since helped himself to five goals in seven appearances. Equally, what is more exciting for fans, we are sure, is that these contributions have come at a very important time in the season.
They are at a point where bottle is tested – where the club, fans and players reflect on the 15 years they have spent absent from the Premier League – and the Englishman is coming up with the goods.
If Bamford manages to pull his team through and continue his scoring form, this has to go down as one of his most successful periods in football.
Indeed, it would be difficult to argue otherwise given how average he has been in the past.