The story of Eric Cantona could have been far, far different if Sheffield Wednesday hadn't played indoor football on that fateful day in 1992.
Possibly one of the biggest transfer blunders in modern football.
According to the Daily Mail, Eric Cantona could have made a career at Liverpool and Sheffield Wednesday before signing on loan for Leeds United, and ultimately ending up at Old Trafford, had they been a little wiser with their scouting techniques.
Graeme Souness, former manager of Liverpool, and disapprover of anything Manchester United related, will likely still be thinking of the moment he could have changed his club's fortunes, but his error in judgement pales in comparison to the cataclysmic miscalculation made by Sheffield Wednesday.
Eric Cantona – Sheffield Wednesday, 1991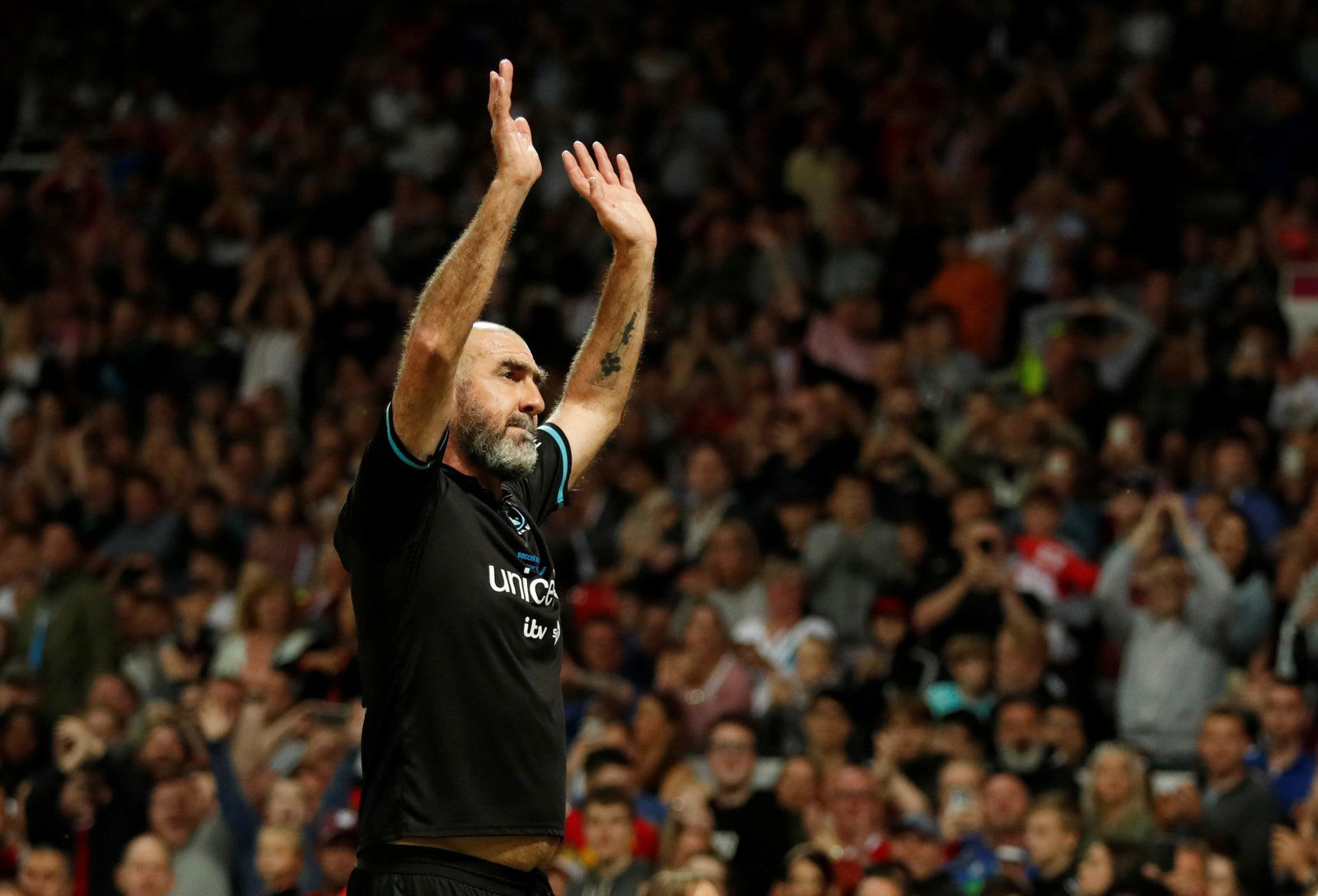 Cantona, 21, arrives in England following a short career in France ended by a controversial episode involving an official, his arms and a football.
The Frenchman arrived in Yorkshire but was unable to trial properly on grass because of the weather – typical.
It seems the decision scout his talents didn't go down well with Cantona who rejected Traver Francis' offer for him to extend his stay the hope that the weather improved.
Leeds United, headed by Howard Wilkinson, pounced on the opportunity to make him their player on a temporary basis and the rest is history.
Well, in the 35 games he played at Leeds United he scored 14 goals and won the First Division (91/92) and Charity Shield (92).
For Manchester United, he recorded 82 goals in 185, won three Premier League titles, two FA Cups and a further two Charity Shields.
A very decent return.
But we ask ourselves, as do the Daily Mail, whether this could have all been possible had he not moved to Leeds.
It's said that Wilkinson was the making Cantona; the very man who managed his temperament and turned him into a real player (with some of the controversies left, sure); who looked past his history and appreciated the raw talent available to him.
Would he have been afforded the time and attention needed to develop him into one of the world's best at Sheffield Wednesday?
Of course, we'll never know. However, what we are aware of is that Sheffield Wednesday have since declined. They've not managed a higher finish than 4th in any of their respective competitions since rejecting Cantona and have been playing second- tier football since the turn of the century.
What could have been.
Like what the TT have on offer? Sign up for more notifications!