This article forms part of our The Ones That Got Away feature series, which is where Football Transfer Tavern take a look back at players linked with moves in the past, and see how they would have made an impact had they signed for the interested side.
Given Crystal Palace's recent problems, they will be kicking themselves that they didn't pursue the potential £7m signing of then-Le Havre full-back Ferland Mendy, as reported by Sky Sports in the summer of 2017.
This week, Roy Hodgson bigged up the fantastic options he has at his disposal in the centre-back positions – Gary Cahill, Mamadou Sakho, James Tomkins, Scott Dann and Martin Kelly are all options he has – and only two of them get to play. Look elsewhere in the squad, and Palace aren't so fortunate. Jack Rosser from the Evening Standard reported this week how if you look at the rest of the squad, "the Eagles are lacking somewhat".
In fact, you could argue Palace have a claim for the most lopsided squad in the Premier League. In their squad of 24 players, 13 of them play at either centre back or centre midfield (including Jeff Schlupp, who is mainly being utilised in that position by Hodgson), according to Transfermarkt. The options at right-back and left-back are remarkably scarce – Joel Ward is deemed the only right-back in their squad on Transfermarkt, and Patrick Van Aanholt the only left-back.
Van Aanholt has been a good signing since joining the club, especially going forward. He has contributed 12 goals in his 89 league appearances for the Eagles and has registered three assists, showing that he has a lot to offer offensively in that position. However, it can't be denied that he has his defensive frailties – which is a huge worry with no one to keep him on his toes and replace him, or if he gets injured.
In recent weeks former Crystal Palace manager Sam Allardyce even told The Athletic that he could be one of the best in the country, but he said it was his tendency to switch off that was holding him back.
He said: "It is his major problem.
"His ability can never be questioned, with his touch, his tackling, his crossing, and his goal-scoring is very good — he normally provides four or five goals a year. But he will switch off.
"Whether he will ever deal with that now is entirely up to him. In my time, I was always talking to him about it. Whether managers do that now or he just drifts away into not taking that responsibility, I don't know, but it is something that has held him back from being one of the top left backs in the Premier League."
Ferland Mendy, on the other hand, has a much better all-round package in his locker, which isn't surprising considering that Real Madrid forked out £43.2m for him (per Transfermarkt). Last season he was hugely impressive for Lyon in all departments. The French defender supplied more tackles than Van Aanholt with 1.5 per game to 1.3 per game and made more interceptions as well as allowing far fewer dribbles past him per game, only allowing 0.1 on average per match, according to WhoScored.
Impressively for Van Aanholt, though, he did manage more goals (three to two) and assists (two to one), but Mendy provided many more dribbles per match with 1.8 per game to 0.6, more key passes with 1.3 to 1 and more crosses with 0.5 compared to 0.3.
There can't be many questions really about who's at a higher level – Mendy playing for Real Madrid is a clear indication of that. Indeed, Palace could do with a player at the moment who can still bomb up the wing as well as be consistent with his defensive performances, something which their player in question hasn't been able to do well over the past few years, as Allardyce's comments suggest.
If Palace did buy Mendy when they were first linked – he was sold for less than £5m to Lyon in the end – then he could have made them a huge buck by now, as Aaron Wan-Bissaka went onto prove. Not only would the Eagles have had Mendy and Wan-Bissaka as their fullback options last year, there's a chance they could have sold the former on for big money as Lyon did, making missing out on him a double blow.
Will this be Wilfried Zaha's final season at Crystal Palace?
Yes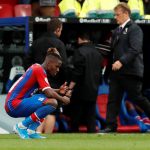 No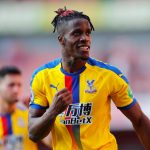 Just how good a signing would Ferland Mendy have been? Join the discussion by commenting below…