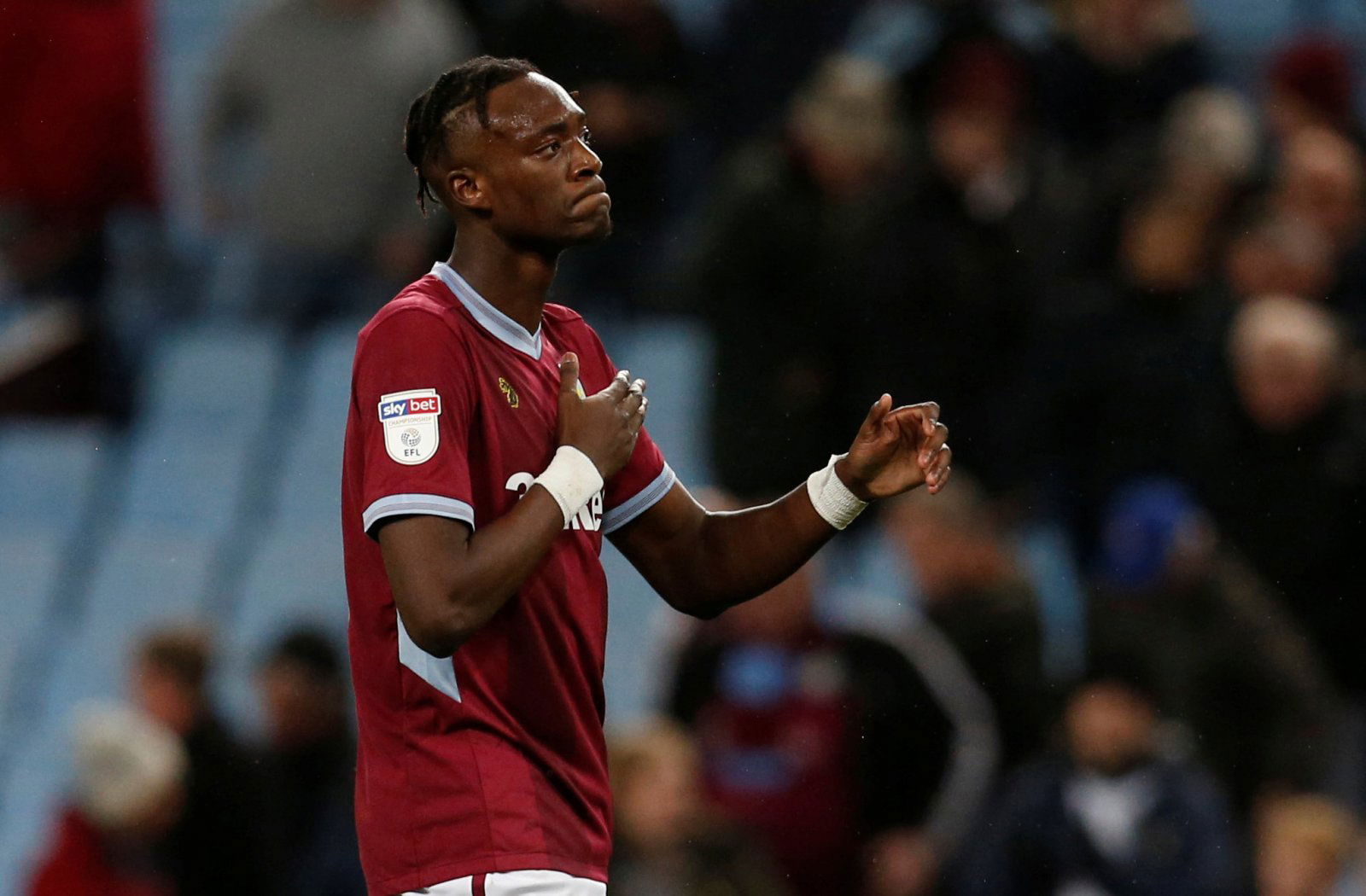 Newcastle fans know that they need to sign a striker this summer. Be it Salomon Rondon or not, a #9 needs to come in. The longer they go on without a deal in place it seems the chances of Rondon being at St. James' Park next season are slimmer and slimmer, and it looks like the Magpies could be set to move for Tammy Abraham instead.
The young Chelsea loanee is currently plying his trade in the Championship with Aston Villa and the young striker is taking the Villains as far as he can towards promotion. According to the Northern Echo, Newcastle are the latest club to register an interest in Abraham, and with his return of 25 goals in the Championship this season it really isn't had to see why the Chelsea man is in-demand.
Tammy Abraham is a similar striker to Rondon, but he has age on his side. You'd have to think that one of the reasons why the Magpies aren't already working towards a permanent deal for their Venezuelan superstar is because he's 29-years-old and will have little resale value, although that is not the case with Abraham, who if they poach from Chelsea could be worth big money after a few years of stellar form.
At the young age of just 21-years-old Chelsea likely will want a large sum if they are to sell the English forward, especially considering the club have got the issue of a transfer ban hanging over their heads. Having no decent forwards and being unable to recruit could force the Blues to turn to Abraham themselves, but it would certainly serve the player best to move to the Northeast, as game time and chances would be more regular.
With that in mind, what would the potential consequences of a Newcastle swoop for Abraham be?
Rondon replacement arrives
This season has seen Rondon star as one of the brightest players at St James Park. Honourable mentions must go out to the likes of Isaac Hayden, Ayoze Perez and Fabian Schar, but Rondon is the real deal for the Geordies. It looks now like he's played his last game for the Geordies, but at least he marked it with a goal against Fulham in yesterday's 4-0 win as his future remains undecided.
If it isn't to be Rondon, Abraham is a near perfect replacement. He's seven-years senior to Rondon and does a similar job, just with more potential to grow. The Villa man has got the stature to do exactly what the West Brom man does, playing with his back to goal and holding the ball up for his teammates and those around him to get into the game, the only stumbling block would be negotiating with Chelsea.
St James Park delight
It is no secret that Newcastle United fans absolutely love their #9s. From Andy Cole, Alan Shearer and Les Ferdinand to Rondon, Andy Carroll and Papiss Cisse, St. James' Park is the perfect place to be for goalscoring strikers, and Abraham could be set to tap into that if he makes the move to the Northeast. He wouldn't be the first to bag goals, and he won't be the last, but the fans would adore him.
Playing in Newcastle is like a goldfish bowl, it's impossible to get away from it and the intense atmosphere is incredible, but it's something that Abraham would thrive in. His ability to score goals under pressure is second to none in the Championship, and should he step up he'll no doubt be able to shine in front of the Gallowgate with goals aplenty in the Premier League.
Newcastle fans, would you like to sign Tammy Abraham? Comment below!