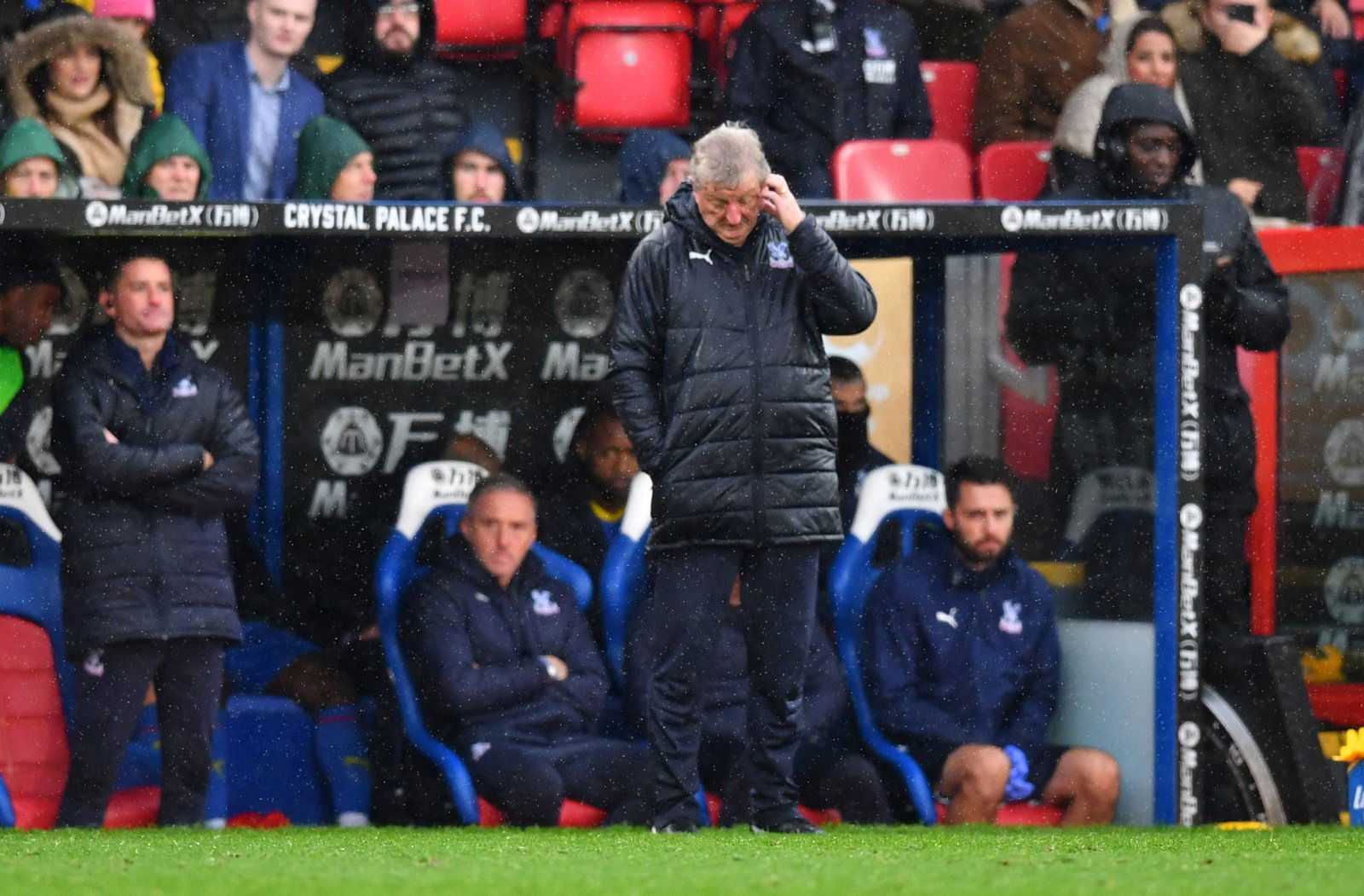 Crystal Palace supporters have been pretty downbeat in recent times after seeing their side suffer back-to-back Premier League defeats just prior to the international break.
Roy Hodgson's men went into their encounter with newly-promoted Wolves at Selhurst Park on October 6 off the back of losing 2-1 to Bournemouth in their previous league encounter, and thus seeking to get back to winning ways when Nuno Espirito Santo's side visited the capital. However, the Eagles went down 1-0 to the West Midlands club thanks to Matt Docherty's effort 11 minutes into the second half, thus leaving Palace 14th in the Premier League table with just seven points from their eight matches.
Thus, there have been many disappointed Eagles supporters up and down the country in recent times, several of whom are likely to be interested in recent comments from Sky Sports pundit Paul Merson, who has stated as part of his prediction for their clash at Everton that Hodgson's men are 'all over the place' and are 'struggling badly'.
And given Palace's pretty wretched run of form in recent times, alongside how lacklustre and lethargic they have looked in the final third, it's difficult to disagree with Merson's very worrying verdict on Hodgson's side.
Ultimately, the season started very brightly for the London club with victory at Fulham on the opening day, while their performance in the 2-0 defeat to Liverpool the week after was also full of positives to take into the rest of the campaign.
Since then though, things have been very difficult for the Eagles with just one win and one draw from their succeeding six matches, with it arguable that even their 1-0 success at Huddersfield Town last month was somewhat undeserved.
And while they showed resilience to draw level against Bournemouth and then push for a winner in their meeting at the start of October, the Eagles' defensive concerns reared their head once again – they have looked somewhat vulnerable at the back, but also haven't exactly shone going forward either.
In fact, the Eagles have scored just five times in the Premier League this term which is only one more than the joint-lowest scorers Huddersfield and Cardiff City, and with three of those five coming from talisman Wilfried Zaha, it's pretty clear that they need more from the other attackers.
Thus, while Palace have not exactly been battered every week and have been in pretty much all eight games they have played this term, the errors they are making defensively alongside their bluntness going forward is contributing to a very tricky run of form for Hodgson's side – it all paints a very depressing picture.
As such, it's hard to disagree with Merson's very worrying verdict on the London club, with it clear that they are indeed 'all over the place' and 'struggling badly'.
Palace fans… what do you think? Let us know!