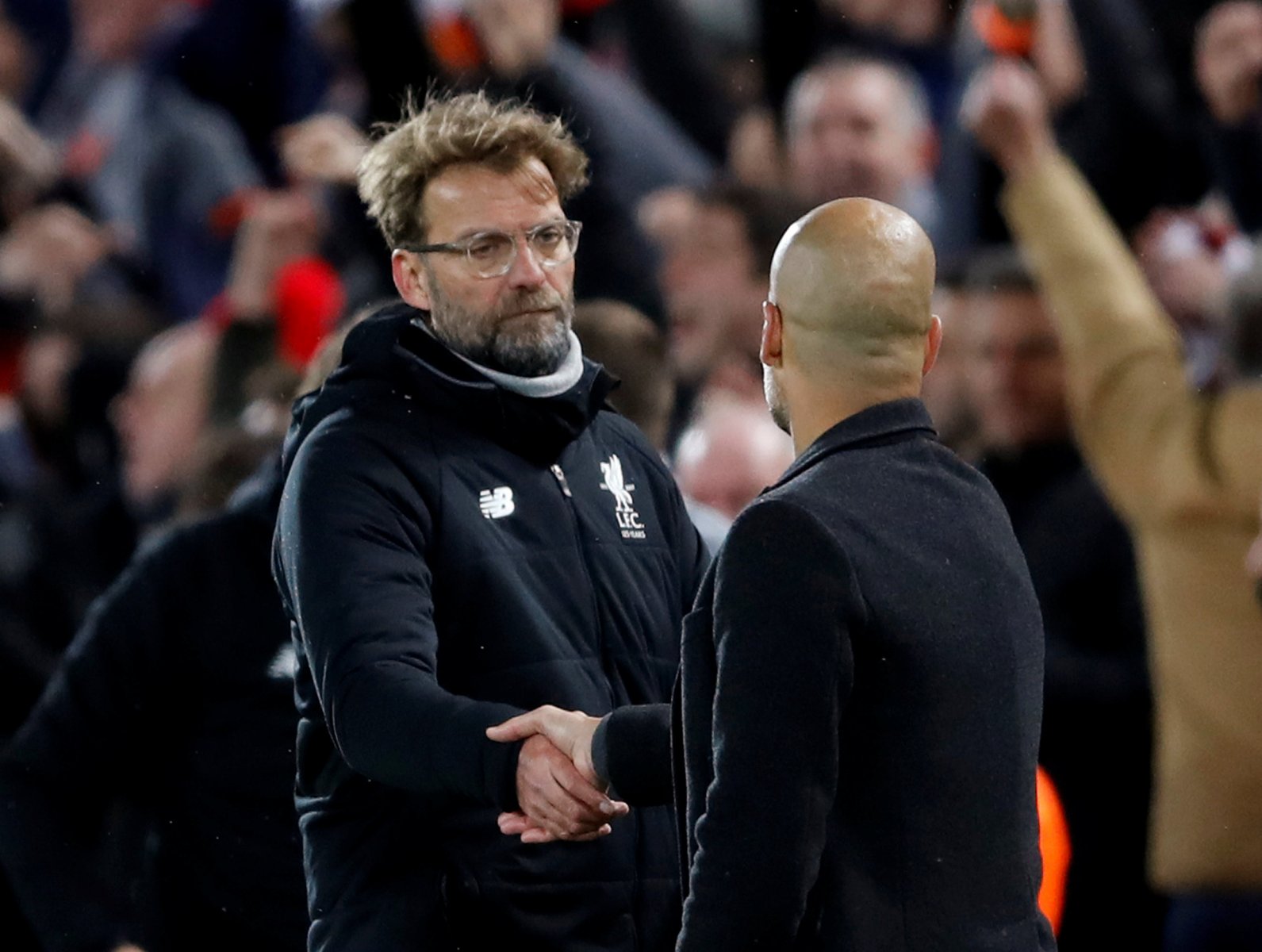 Manchester City supporters have been in fine voice in recent times after seeing their side get their Champions League campaign off and running with victory on Tuesday night.
Pep Guardiola's men went into their clash with Hoffenheim off the back of losing 2-1 to Lyon in their opening group stage match, thus piling the pressure on the Citizens to hit back with victory over the Bundesliga side. And they did just that as goals from Sergio Aguero and David Silva inspired the Premier League champions to a 2-1 success on Tuesday night, thus putting them right back in contention for a place in the knockout stages.
Thus, there have been many thrilled City fans up and down the country at recent times, several of whom are eagerly anticipating their side's clash with fellow Premier League title rivals Liverpool at Anfield on Sunday, with both teams seeking to underline their title credentials with victory.
And several City supporters are likely to be intrigued by recent comments from Sky Sports journalist Nick Wright, who suggests that Liverpool boss Jurgen Klopp is Guardiola's 'biggest problem', and given the Citizens' evident struggles against the Reds last term, it's hard to disagree with his accurate verdict.
Ultimately, Guardiola's men won the Premier League at a canter last season in finishing 19 points clear of second place Manchester United, but if there was one team that found a way to be successful against the dominant Citizens, it was Klopp's Liverpool.
Other than their 5-0 mauling at the hands of City early in the campaign, the Reds won each of the three subsequent meetings between the two, bringing their unbeaten league record to an end in a 4-3 thriller at Anfield back in January, before easing past the Citizens 5-1 on aggregate in the quarter-finals of the Champions League.
Thus, while Klopp's side were unable to derail their march towards the Premier League title, they prevented Guardiola's men from going on a deep run in the Champions League, doing so by thumping them 3-0 at Anfield in the first leg, before doing a job and winning 2-1 in the second leg – Klopp clearly got one over on the Spaniard.
And that is why this weekend's match is so crucial for both teams, as Liverpool under Klopp know they have the measure of City under Guardiola, and as such it is up to the latter to prove that he does indeed have the answers at Anfield on Sunday.
Clearly, no manager last season gave Guardiola as many problems as Klopp did with Liverpool, and while Maurizio Sarri and Chelsea have made a fine start to the campaign, it looks as though this weekend's clash could be significant as to where the title ends up come May – thus, Guardiola has to find a way.
And Wright is accurate in suggesting that Klopp is indeed Guardiola's 'biggest problem', as while City lost out to United and drew with the likes of Everton, Crystal Palace, Burnley, and Huddersfield Town last term, they were superior in pretty much all of those games – that wasn't the case against Liverpool in their last three meetings with the Reds.
Thus, while things have been going brilliantly for Guardiola at City in the last 15 months or so, there is little doubting that Klopp is proving to be something of a problem for the Spaniard – indeed his 'biggest problem' as Wright accurately suggests.
City fans… what do you think? Let us know!